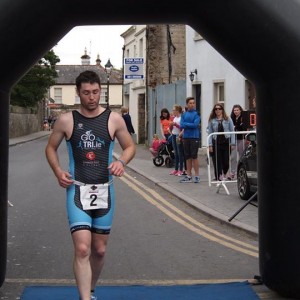 A race report
Ll cool j said it best,,,,,,,, don't call it a comeback I've always been here. As he spits his 100 word a minute rhyme the chorus chimes in my head……. Momma said knock you out…… It's funny what you think about when a thundering fist hits you in the back of the head!!!
I've probably got the words wrong above, but when I sing them that's what I say and hey I'm learning as time goes on, being a singer is not a life option
Ross Higgins connected perfectly with the back of my head on the swim start, pot unlucky it snapped the cords on my goggles. This is the first time it's ever happened to me. I've had one fill up etc but never off. 300m in I panicked a bit and started hyperventilating so much for being my strong leg. A little breaststroke a quick bit of back crawl under the bridge, and back to chasing…..
Arriving in Boru country it was madness of hellos, catching up with friends from.other clubs, slagging banter and the obvious panic of getting everything set up in 2 transitions. Which in fairness was quite handy warm up was the bike over followed by a quick jog
It always amazes me, how far the Gotri movement has come from a coaching business to a team of 6 to a club of 130 not including a racing bike team and a swim club. It's inspiration….. Sometimes I forget, but it's days like in Killaloe with such a big team out taking part it hits you like a hammer…… A little like the punch I.got in the back of the head ( I won't give out Ross cooks a mean bbq burger #apronboywonder)
I haven't had much of a chance to look back over the results until today. I could tell you more about the bike and dying a 1000 deaths into the wind on the road to Birdhill or what felt like the hardest 2k off the bike I have ever ran to get out of sight to take third. The result is encouraging but what's best about Boru and what will standout is the team atmosphere, the crowd support, Carolyn's race after her exams, seeing Joe Tainan take a few big scalps on a gate and watching a lot of my teammates take on their first event.
Looking at the list there are so many names
Rory Sexton,Carolyn Hayes, Gerry O Brien, laura o Shea,Declan Murphy, Greg Moloney Mike D'Arcy,Shane cahill ( I think the wife took part too?) Fiona Ward, niall Stapleton, Neil and Barbara, Joanne O DONNELL, Paul the goat Tierney, Sarah Boland, Lisa keitrow, Kevin blades Beade ( pulse but training with us on.hols) Barry o donnouggue, Liam dillion, Mona Sexton, Ausie Dave, Brian Quain, Tiger Grealish ( predator but an x club athlete) Dave Kelly Jason Fitzgerald, Anna Crooks, Kevin Moloney
I'm sure I have missed a few but it's a powerful motivator to have such a great team around us, to see you guys train, to see the struggles, help with the solutions and guide with the coaching platform, helps push us all, together we push each other forward.
Overall for Boruman our club our team came away with 4 podiums, but the biggest victory were by those doing their first opw swim events, attempting their first sprints and coming back from.health scares. You know who you are, thank you for the inspiration
Look forward to the party in kilkee with everyone
Chat soon, Remember the motto, first or last doesn't matter just cross that line with no regrets!!
Coach Stl