STL RANTS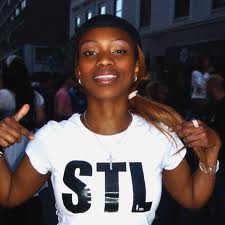 Being the best at something is very hard and not everyone can win and not everyone can win week in week out, maybe if your name is Trevor Woods or Chris Mintern you might have a shot but for the rest of us mere mortal full time job hugging triathletes do but aim to be the best in our age category?
So what is your opinion of the new Ns series for age group triathletes ?
It carries a lot of kudos to say you were age group champion. To me as a coach it gives a real target to those time crunch athletes who are ambitious enough to chase after it.
The new NS series really devalues those 300 athletes who travelled the length and breath of Ireland chasing valuable points.
Like what the cat1 super series is trying to do, getting the best of the best to race each other. The abundance of races that are now national series takes away from the value.
""Age Group athletes will be required to complete 1 Sprint, 1 Standard and 2 other races to be eligible for Age Group Awards. Previously just 300 people completed the National Series but in 2015 with more local races the need to travel the length and breadth of the country is reduced and the opportunity for more people to complete the National Series is far greater.""
So what will it mean to be national series age group champion in 2015 ?? Unless you race the best in your cat, I'm afraid, not very much. Am I wrong ? No boxer wants a walk over ?
Looking to the list of races that are now NS
There are now 29 races in this new Ns, does it mean that Cat 1 athletes are not ellegable to take part ?
I doubt that's the case but it's not very clear. Will there be seperate division seperate age cat winners ? Or if your a cat one athlete you are now no longer ellegable for age group honours ( this is most likely the case but has to be confirmed )
Now with 29 races and like good heavey weight boxers and a lot of athletes go into hiding at different points of the year. This is more than likely just life taking over but I do feel if someone is to be crowned a champion then he/she must race the national championships at at least one distance to be eligible for honours.
This means guaranteed entries would need to be in place for those chasing these medals !
This shouldn't be too much of an issue if only 300 chased last year. Maybe with the reduced total races required than that might ( just might) increase to 500 athletes chasing honours. The day before public launch athletes who are fully registered with triathlon Ireland should be giving 24hrs to enter before the public can.
This shouldn't effect race income or costings but might effect locals who might only partake in one or two races per year. Do Tri irl make money off one day licence fees ? I doubt it with the coat of insurance, but locals bring in sponsor dollars and something like that would be at the discretion of the organiser. But this would usually be know in advance or at least ideally would be, buttes reward the athletes first and as a member of the national governing body I would always want to race our championships and holding that card should give me or you access to those championships ( within reason of course )
What is great to see and must be acknowledged is that the ladies will finally be awarded points in their own category !
It will actually make a big difference and Make things clear for all the ladies involved and those hoping to start chasing points into the future.
How does the NS and Superseries mix ??
If I'm a cat one and there is a cat one race on the same day as an NS event then I should not really be allowed to race in that NS EVENT. Big fish small pond syndrome, some will like that winning feeling of course and try to make that happen,be it for themselves their club or sponsors but i do think this rule should be enforced.
One last question …….. why can't all the cat 1 races be draft legal ?
( where bike courses allow ?)
Train smart – train happy
Stephan