Tri-Athy and Kilrush Tri
Top tens and a podium.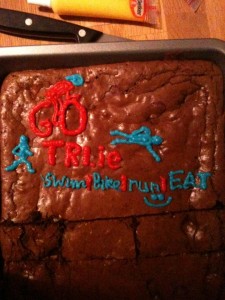 Wow the journey of late has been a late one ….. Many light bulbs and many moments that have kept me busy.
The last few weeks have seen Jenn and I do a lot of traveling and with me covering a lot of miles to and from Dublin.
Hospital appointments baby shopping and triathlon coaching makes for interesting times. I haven't written a post since 15 weeks and counting -//- oops
The last few races ;
Tri Athy – 7th
Kilrush – 3rd
Ill try my best to give a personal synopsis on each (memory can be brutal honesty or cloudy dreaming )
Tri Athy –
Hmmmm if I was to say it in 3 sentences. Lazy swim/ half decent bike/ cross country run of death.
It was my first Olympic distance triathlon is quite a long time. 2008 to be exact and I really don't have the training hours in to be able to race with rosé tinted glasses. Memories of the speeds I was once able to race at are no good now.
I was overly cautious about this race but I thoroughly enjoyed it. I took the swim handy. There were no noted swimmers in my wave. I hugged the bank and enjoyed chasing the back makers of the wave in front of me. Into transition to see the big crowds cheering all the athletes on and out onto the bike course.
The bike is a flat enough with a few drags. It's a target driven course with lots to aim and focus the mind, but the trains of athletes can sometimes piss you off. It is what it is though no point complaining about it.
I got woken up by a speeding Paul carroll but I was happy to stay in comfort breathing mode into transition 2 – the unknown
The first few days after this race I gave out to poor Jen about the course. Personal hind sight is kind. If there were 2 lanes out/back it would be perfect. It was flat so personally ill take the crowds and narrow pathways over hills any day. Great to be back to the full distance. But a lot work to do – top 10
The team did well. Andree/Anna/ mairtin/ dave/rory/ Trev/liam /derek all had brilliant Olympic dust races.
Ailbhe/maebdh both had great sprints
Performance of the day went to Trev n Liam both also back to racing Olympic distances triathlons and Trev's first one !
Kilrush – up the creek
Where is my paddle ???
Everyone has been given me a lot of stick about this race over the last year. A DNF is never good but a year on I could settle the score.
I came into the race ok a little under prepared. The work weeks and travel had been taking their tole in the body, however looking back over the diary. I had had a good weeks training with what was going on. It is what it is , control what you can control and go for it.
This was our team race. Our team went down to celebrate and to have some fun racing in a local triathlon with friends from Westclare tri.
The costa del Kilrush !!!! The weather was scorching hot, a simple mistake of standing with the wetsuit on a little too long had me a bit dehydrated I think.
The swim – go for broke see if I can hang with rory and if not pace it out. Neither of those 2 things happened but in all fairness a sub 10 750m swim I won't complain to much. Second Out of the water without to much pressure.
Clean through T.1 according to
Jen my transitions are brutal but this one wasn't too bad.
The bike.
The hardest 21km I have ridden – a really good tester for Kilkee. Never a
Let up in stomping on the gears.
I for one just couldn't get comfortable, the course doesn't let you find a rhythm.
T2 another decent one
The run the first 2 km or just under that I was happy with I was closing to
Rory over the first km and wanted to steady the second but my bello had other issues, by km 3 the heat was taking it tole and I was in trouble just as young Darren caught me, I was at a stand still jogging out for home. Just happy the course was short and I could get on the podium while trying to carry children across the line.
A great team display brought us home the john lynch memorial team trophy out first win as a team 🙂 GoTri racing team
The journey continues 😉
I write these from the hospital with Jen 7 weeks out and never a dull moment 😉
Don't waste your time do things right and make the most of your time 😉
Train smart – train happy
Stephan
Tri-Athy & Tri Kilrush STL'S race reports