Victoria Nicholson Blacksod Triathlon 2nd
Vic or Tori to her friends grabs second place in one of Ireland toughest endurance challenges the Black sod Olympic distance triathlon.
www.kilmoretriathlonclub.com/blacksod-point-challenge/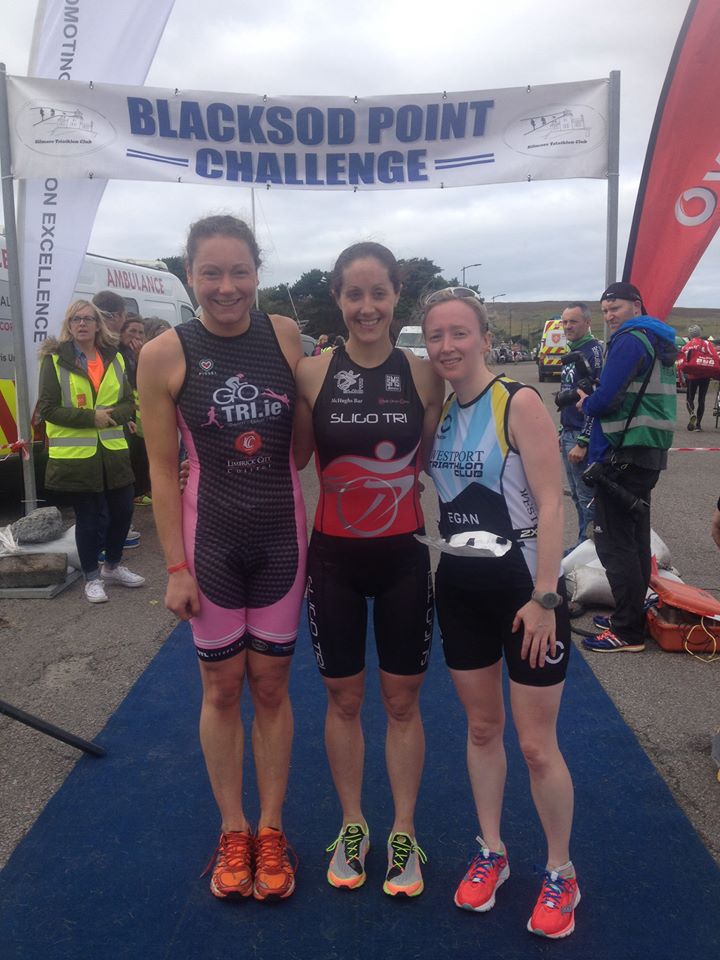 The Blacksod Point Challenge triathlon is a National Series Race (sanctioned by Triathlon Ireland, the national governing body for the sport). This Olympic distance race has become known as "an animal with teeth", due to its test of endurance that pushes participants to their limits. The race starts with a 1,500m swim in the Atlantic Ocean, followed by a fast 41.1km bike ride and ends with an amazing 10km all-terrain run across the sand dunes of Fál Mór.
Even though the race has become known as one of Ireland's toughest and most gruelling triathlons, the spectacular views of the magical and mythical Erris peninsula has attracted hundreds of competitors to the area.
It is the last race in the National Series triathlon calendar, so the Barony of Erris is a fantastic location in which to wrap up the triathletes' season.
Why Blacksod triathlon ? 
Went t o Blcksod because I wanted to have a couple of Olympics to choose from for rankings after Lough cutra not going too great and just to race. Whenever I have a weekend off, wherever it is, I don't mind driving once I have the time off.
(Victoria owns and runs her veterinary practice in Portumna Galway -Business Address

Dominic st Portumna Co. Galway
Ireland)
Famous as a hard course, how did you find it ?
It was like sea to summit the race had a hard  65 degree hill over the first few km of bike, I ran out of gears halfway up was standing on pedals cursing and wobbling.
The run, 1st km up a really steep hill had to walk too as too much lactic partying in the quads but ok after that, around 500m on beach + sand dunes which wasn't that welcome a sight with no socks. But well organised. Swim was mass start for everyone at waist height but no terrible swim beatings compared to other events this year.
Best part of the experience ?
Niall Breslin and the crystal clear waters 🙂
A huge well done from all your team mates and friends
STL
Victoria Nicholson Blacksod Triathlon