Our weekly roundup:
We are missing a few weeks but better late than never! We have been busy though. So a lot to maybe mention and even more to promote 🙂

The Banner Duathlon – by GoTri is our annual Duathlon now heading into its 5th year.
It's a race that brings the kids and adults together to enjoy a great day out.
Details on www.bannerduathlon.ie and on this site – checkout the events section.

April the 8th is the Day
Phillip Purcell and the Banner Duathlon organisation team are planning a great event.
The weekends racing …… did we miss you ?
Peter Power ran his heart out at the IMRA half marathon coming an agonizing 4th but it be long before PP grabs a podium in 2018.
Pp is happiest in the hills but can be seen strutting his stuff most Tuesday nights with the training group. Every Tuesday meeting at the comp for 7 or alternate Tuesdays with BMOH at the playground. All levels.
We check in with our other mountain goats – Paul Tierney & Co and see how they are doing on their preparations for Tranavulcania in Tenerife
The Clarinbridge duathlon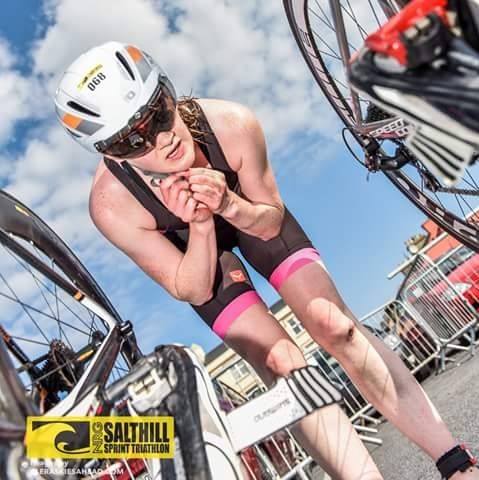 Joanne Flanagan made her return to racing without injury over the weekend. Jo Flo has had a ruff 2 seasons but is back to GoTri again in 2018.
We blame John 😉 and the Galway waters.
A 4th place isn't too shabby and will hopefully inspire some consistent training. Poco A poco – Who knows she may grace us with a few words over the coming days as to her plans on the racing front.
Clubrothaiochta News & Views
Only two bodies braved the roads for racing over the weekend and both unfortunately didn't have good days. But there are always learning points and so they carry on towards next weekends battling ground again in Newcastlewest where hopefully better weather will lead them to better results.
Rene has been in great form along with Colin Lynch with the two riders going top ten in Ras Limni. Fingers crossed we can amass our full a4 team.
Our a3/A2 and ladies groups have it all to do. Sunshine will bring the smiles
Sportif group & Leisure riders
The Stephen Roche Atlantic Challenge is the big one coming up next weekend so all roads lead to west Clare. Legendary cyclist Stephen will pedal around with 3000 other enthusiasts and club Rothaiochta Jerseys will be there in support.
Over the last number of weeks the sportif & leisure group has attended a number of local runs but the Hurley Howey stands out as the one that attracted most of our members. A great ever for a great cause.
Another Sportif being run is the Salesian college sportif raising monies for their ASD unit. Club member John Mangan's wife is helping to organise so please attend if possible.
Details details of some training sessions coming up 
Time trial league news : what Category are you in ?
Spread the news The TT series is open to all !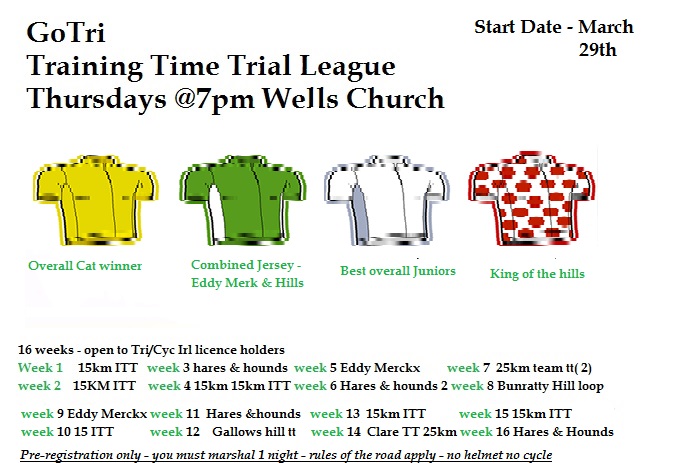 Tuesday night news : The Tuesday nights are being put back a few weeks to allow for club training to take place over the Hares & Hounds route. We hope this will then help up the leg the leg speed of those maybe wanting to try the Tuesday night race nights.
Club riders are welcome to take part in the hares & Hounds ( please make sure to have paid your club memberships !!!! Take the hint )
Starting last week in March when the Clocks & light allow.
As always rules of the road apply, no egos !!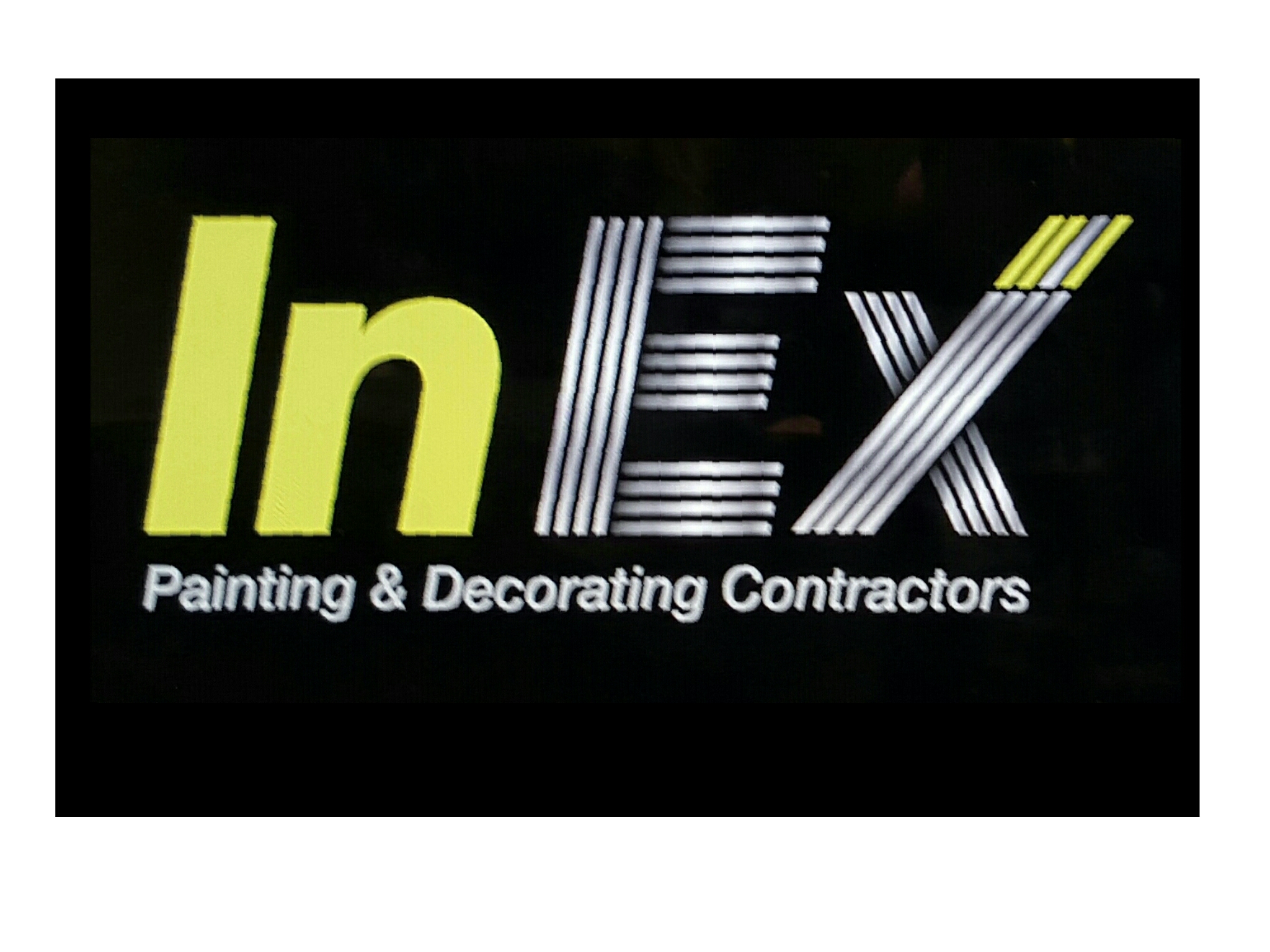 Shannon Masters news :
Did you hear Becky the bullet won the Clare 4 mile Road race champs !! Well you might of heard that but for the full facts of the win coach STL puts it down to making her do tumble turns at training. Increased lung capacity he says..,,,..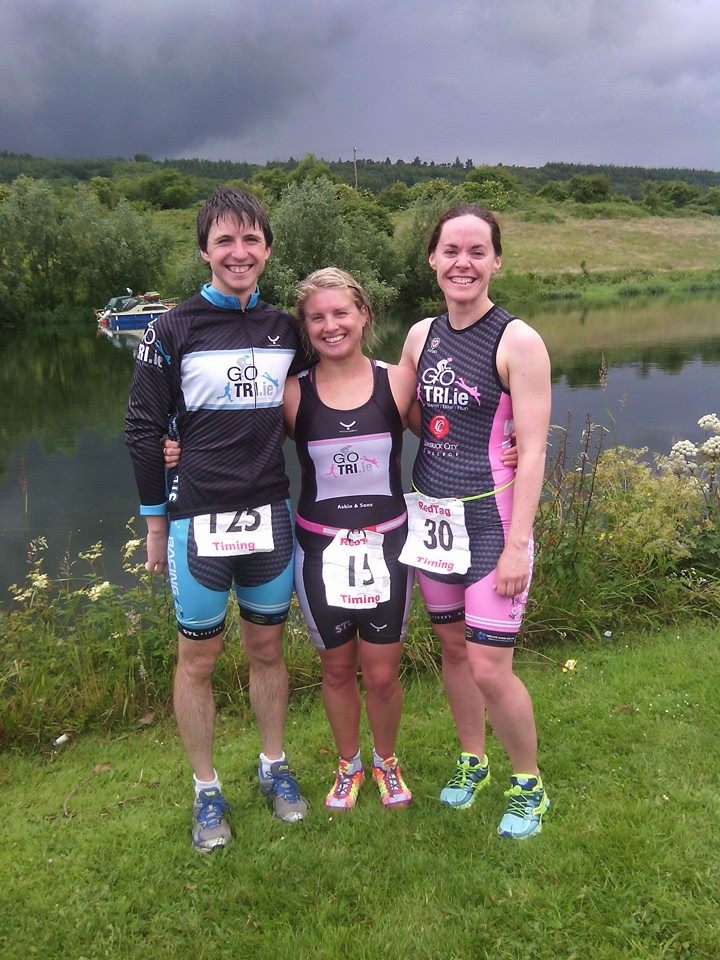 The limerick masters gala has been rescheduled for April 14 so please mark it in your diaries !!!!
Erin will keep you posted !
Don't forget open water swimming starts back May 1st – have you found your wetsuit ??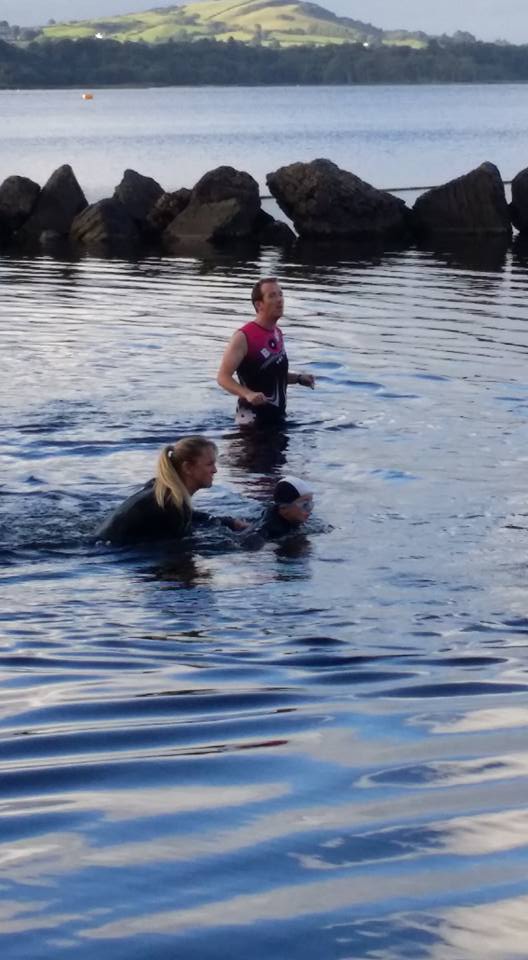 Dont forget to upate your club membership folks : you need a Tri Irl or Cycling Ireland or swim Irl licence for almost everything we do outside of eating cake and chasing medals
Yours in Sport
Serious Talking Lynch
www.gotri.ie
0879973313
Week 1 – The New Weekly Round Up