A huge thank you to all involved 
Sponsored by Back Baller
Link to facebook page here
Prime WINNER Bobby MacPhillips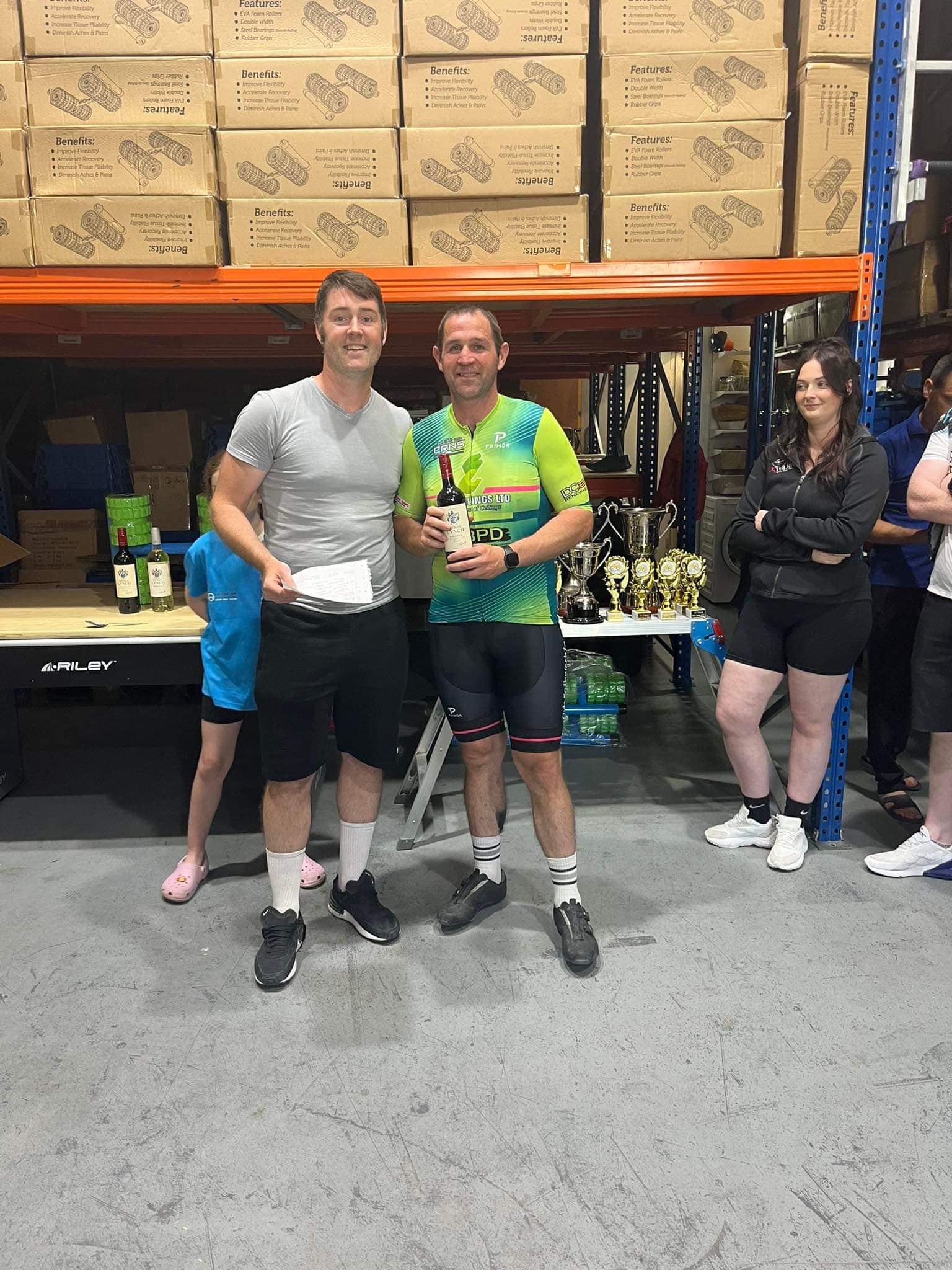 The Teeling Lynch Family led by Finn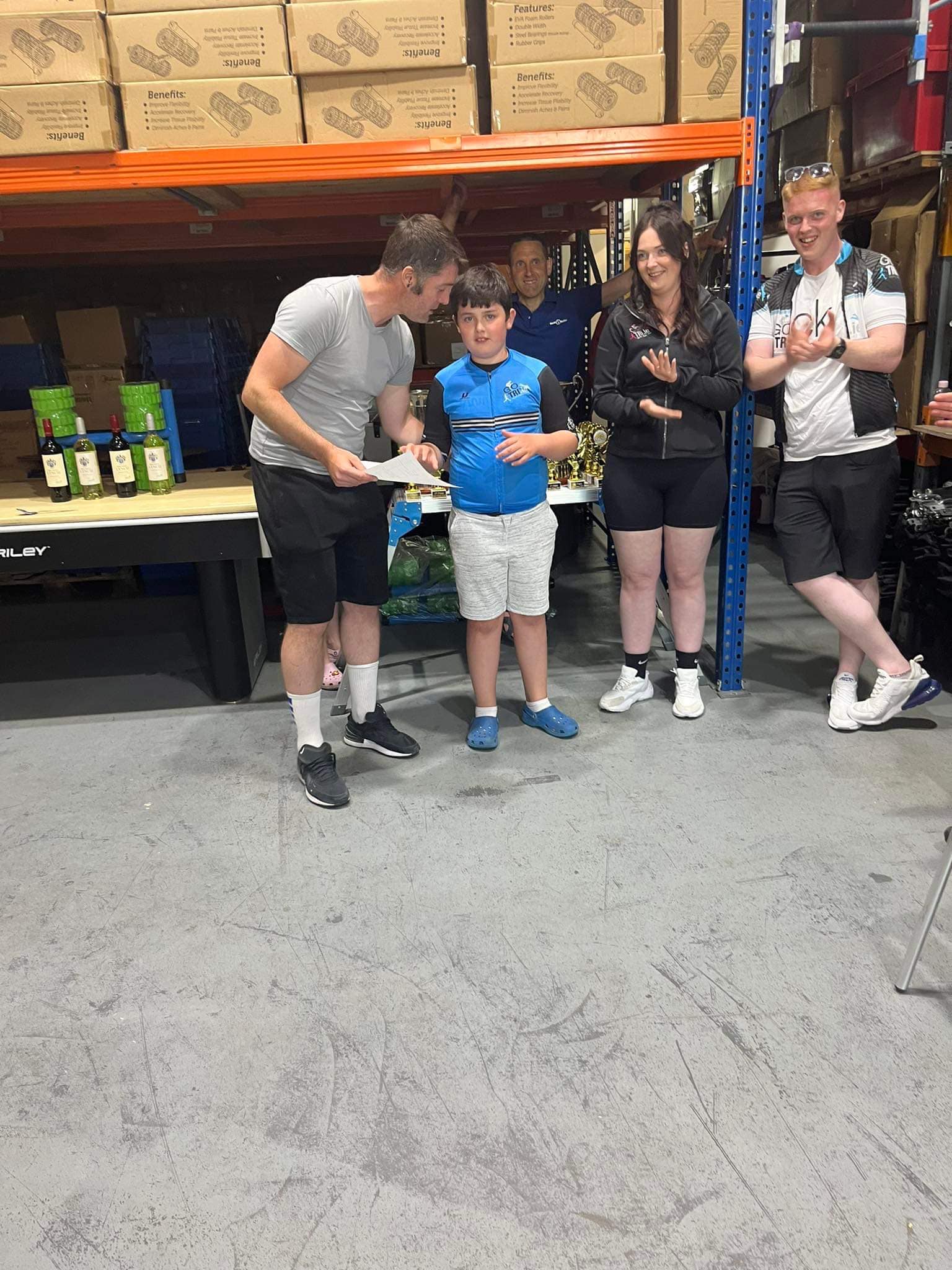 The Murray Family
The Laughing Hanrahan James First West Clare Rider home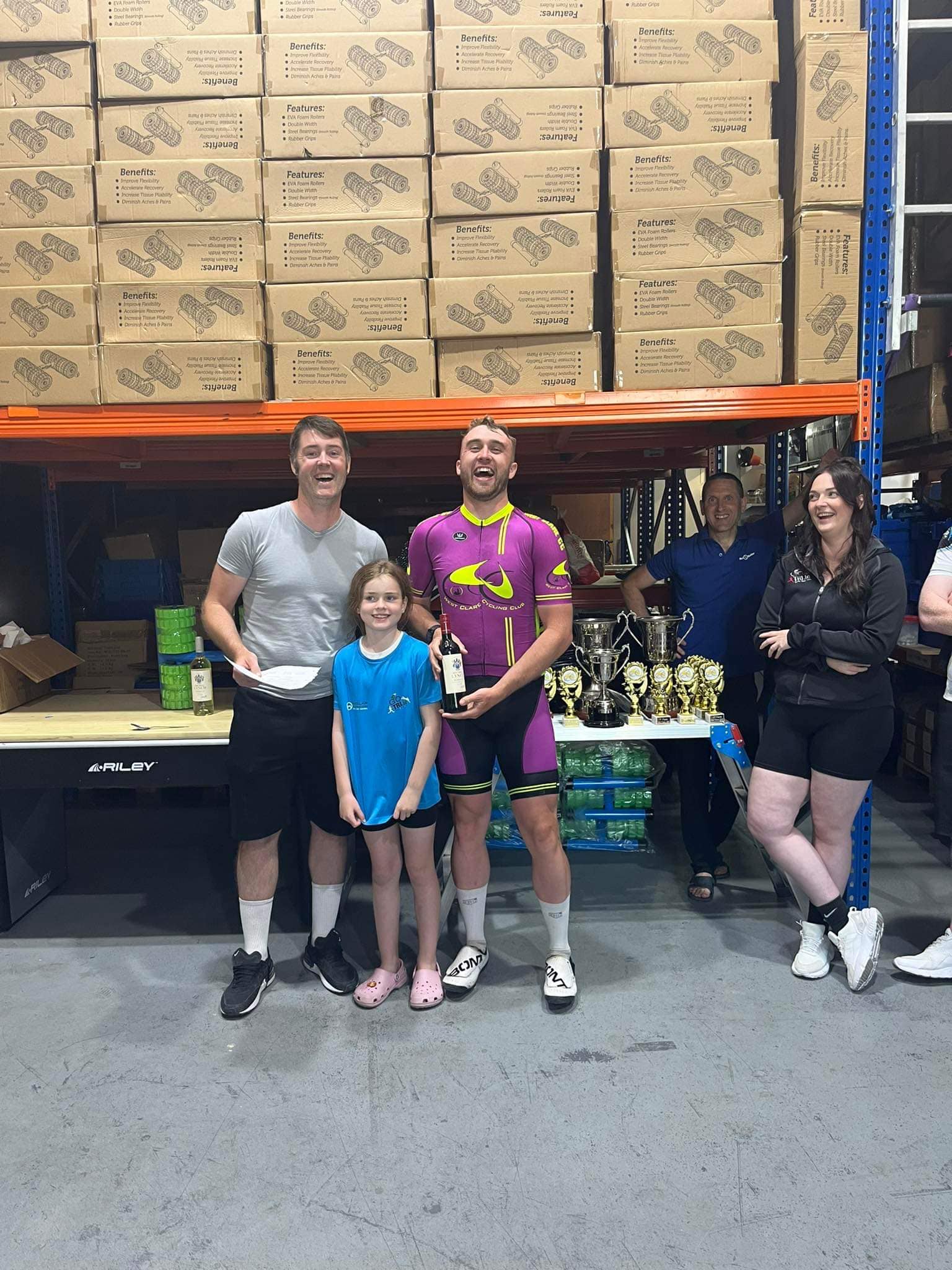 A huge team effort from the organizing team of Neil Gillespie, Gary Kiely and Martin Culligan supported by a huge local community of marshals and volunteers from all the clubs saw a great event. We must pay tribute to Noel Marshall and Serafina of Backballer for their sponsorship and support for the race.
Paul Kennedy Brt took took home the Michael Lynch perpetual trophy for 1st A1/2
Vincent O leary Tbcc took home the Malachi Murray perpetual trophy for 1st A3/4
Imogen Cotter took home the Melanie Lynch perpetual trophy for 1st female
Top 6 on the night
      1.    Paul kennedy
      2.    Mark Shannon
      3.    Vincent O leary
      4.    Richard Quinn
      5.    Adrian Kirby
      6.    Cathal Russell
Top 3 females
      1.    Imogen Cotter
      2.    Deirdre Hynes
      3.    Catriona Lenihan
1st unplaced M50
Vinny Gleeson
1st unplaced Crns rider
Kieran Maloney
1st unplaced West Clare rider
James Hanrahan
Prime 1
Bobby Mac Phillips
Prime 2
Sean Flahive
A huge thank you to our Cycling Ireland comisares – John Colleran & Theresa Find. A great support on the night.
Our race would not happen with out 3 groups. The Moto marshals, a great team of riders who were amazing. Thank you ! And to the Clare Civil defence team. We must also thank the local residents, these important groups who we can't thank enough.
We would also like to say a thank you to Malachi's parents and the Teeling Lynch family for making the journey down to support and present prizes.A great nights racing remembering 3 great people who did great things for the local sporting groups.
A small race where local hero's shine in the memory of 3 greats.
Thank you to all the riders for putting on a show!
Ride safe
STL
report on Irishcycyclingnews.com link here