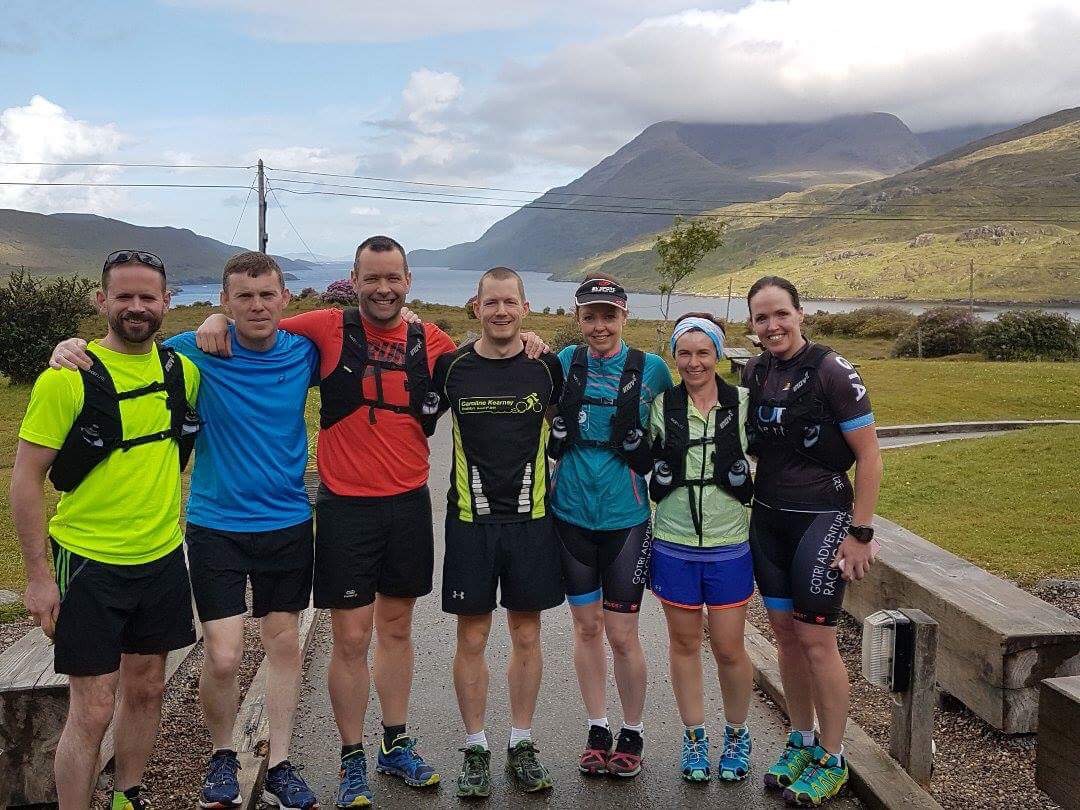 2020 Club Training League
The club training league will include
Monthly strava points
GoTri TT league
CRNS OR Clare cycling league
GoTri Run series
GoTri swim training series
Points scoring system will be worked out with a chance to win some great club prizes
Club Jersey
club hats
Club jumpers
The 2020 Club racing league will include
Limerick Tri club duathlon
Ennis Duathlon
plus one other duathlon of choice
Joey Hannon Memorial triathlon
Nenagh Tri club ( either the pool sprint or Lough Derg sprint )
kilrush Up the creek
Kilkee hell of the west
Bonus points for an Ironman / half Ironman
Bonus for Irish championship participation
Bonus for competing in Training series
The racing league will be run on a "hadicap basis" with details being announced soon
Prizes will include a new club Tri suit 

Club League 2018
Details coming soon ..... of Prizes, of the races and how to score points and win big
First race is this weekend at the Ennis Duathlon so make sure to be in it ......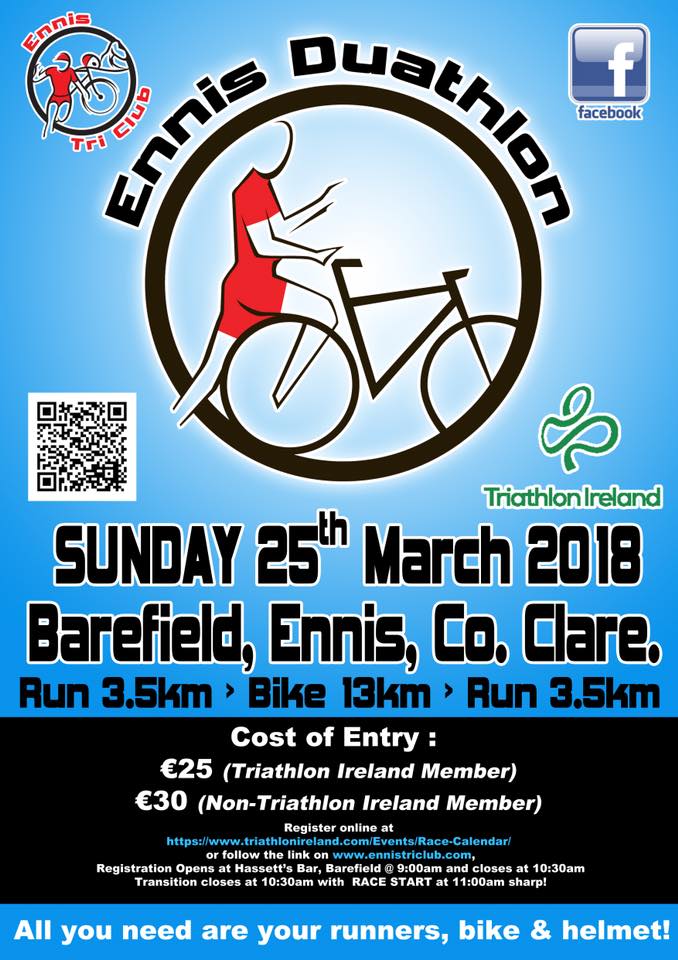 Club League Update - 20/04/17
The provisional results are in and they are very interesting. Well done everyone who raced in Nenagh last weekend! Those that came out to marshall @ Banner Duathlon were justly rewarded with their bonus points-these could prove crucial in later stages of the league!
The handicaps are based on last years results- that's all you need to know! 🙂 Next race is Joey Hannan this weekend... it could all change again with some new club members getting their tri season started!
**Just a reminder we are running a senior&handicap league this year. If you win the senior league you can't win the handicapped league. The results are provisional until the league finishes and are quality checked 🙂 ! If I missed you let me know- bonuses were based off a marshalling list.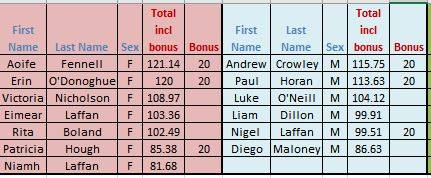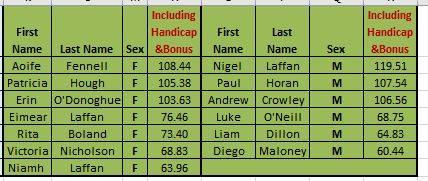 Club League Update - 05/05/17
Leaders in the league & handicapped league change marginally, with the leads reducing in both leagues. We also have some more new entrants into the league after Joey Hannan Triathlon- hopefully they can cause a few upsets after Up the Creek. Congrats to our new to tri Maura O'Loughlin & Niall O'Grady on their first triathlon and to everyone who took part as it was a great day for the club.