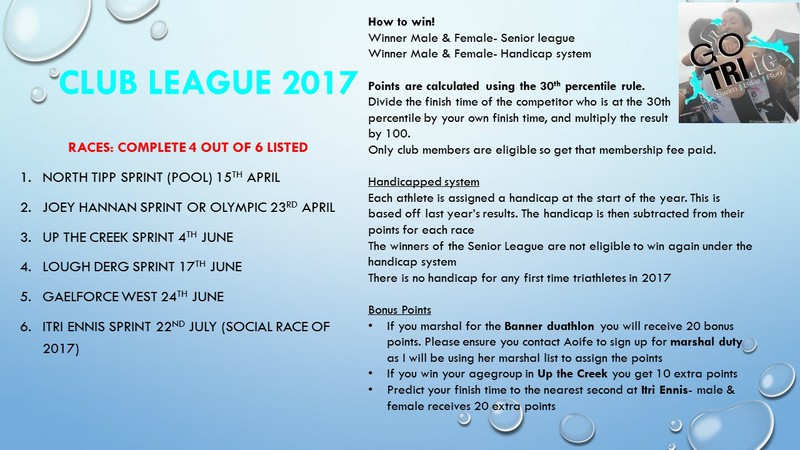 Club League Update - 20/04/17
The provisional results are in and they are very interesting. Well done everyone who raced in Nenagh last weekend! Those that came out to marshall @ Banner Duathlon were justly rewarded with their bonus points-these could prove crucial in later stages of the league!
The handicaps are based on last years results- that's all you need to know! :) Next race is Joey Hannan this weekend... it could all change again with some new club members getting their tri season started!
**Just a reminder we are running a senior&handicap league this year. If you win the senior league you can't win the handicapped league. The results are provisional until the league finishes and are quality checked :) ! If I missed you let me know- bonuses were based off a marshalling list.