The most important thing about getting started is to show up!!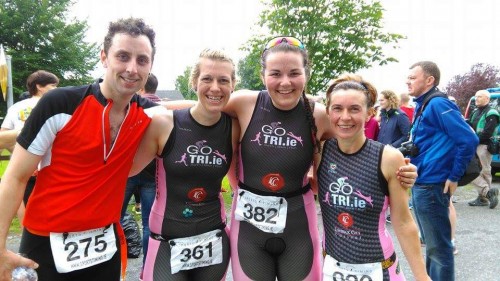 Taking your first step is fun and we will help you take all the rest of them.
Just show up to any of our training sessions and you will be made feel welcome by the team spirit.
If you have any questions - gotritriathlonclub@gmail.com
New members are always welcome - why not join our club in 2020? Following membership options are available:
Adults - €40
Juniors/Oap/unemployed - €20
Associate Membership - €20
Family Memberships - from €60 (depending on number of family members)
In 2020 - YOUR GoTri membership includes free entry into our GoTri Training time trial series & GoTri Run series
All members will receive a membership gift & are eligible for a number of discounts, so get your foot in the door!
Coaching Questions
Head Coach - Stephan Teeling Lynch      stephanteelinglynch@hotmail.com / 087 9973313
Club Committee
Chairperson - Stephan Teeling Lynch 
Secretary - liam Dillion
Treasurer - Jen Grainger    
Public Relations Officer - David Richardson