Upcoming Events
I-Tri Ennis
Our friends at Ennis Triathlon Club are holding their annual sprint triathlon at Ballyalla lake.
The i-Tri course is a perfect race for newcomers to the world of triathlon as well as experienced triathletes who are chasing PB's on this predominantly flat, fast course.
Ballyalla Lake is just outside Ennis off the N18 and has achieved Blue flag status for several years now including 2017.
For large group entries (> 20), Ennis try will offer a €35/head discounted price- please contact them directly to enter.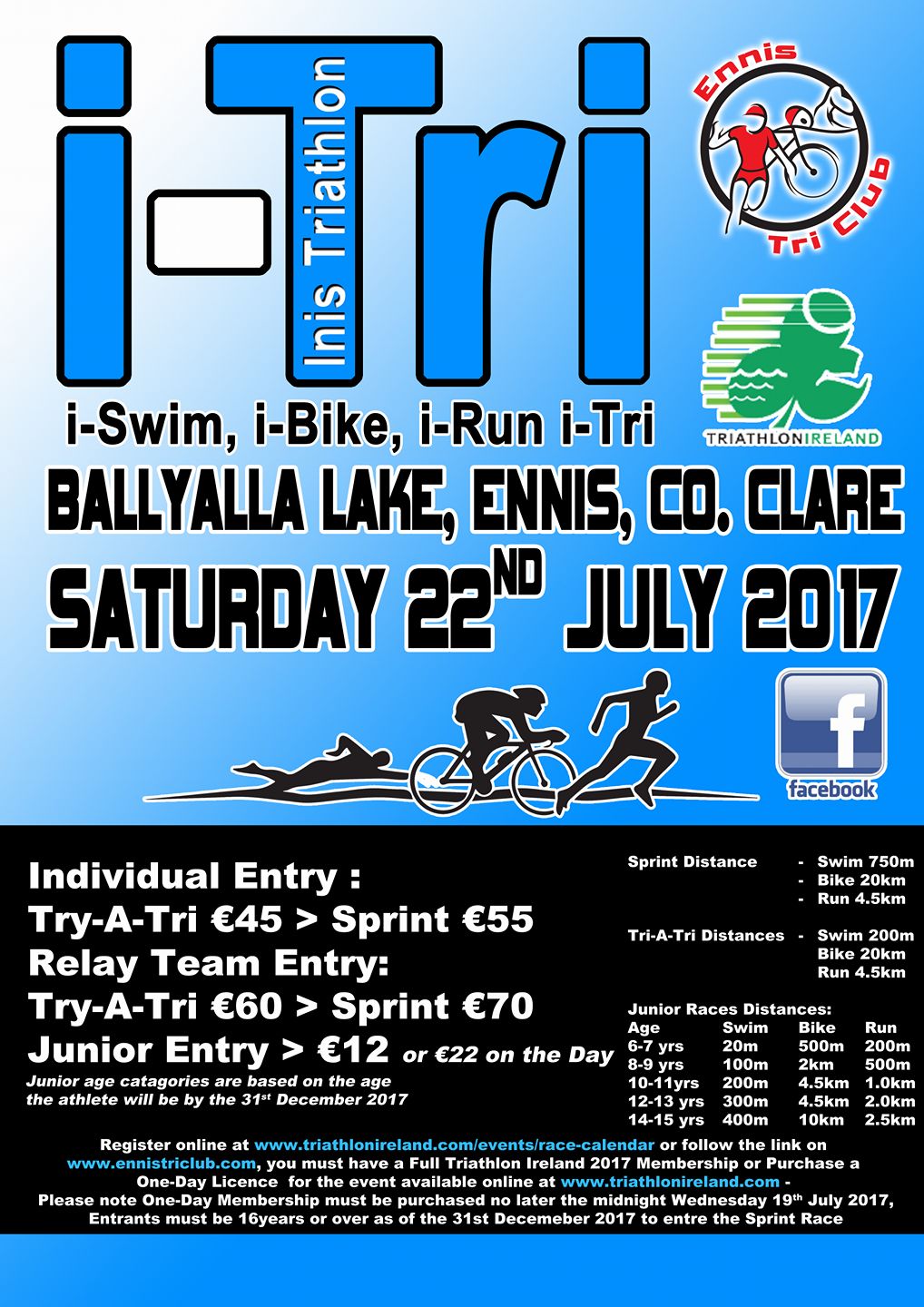 Duathlon National Series Race
9

th

April 2017 - Race Results
Now that the dust has settled, it's time to get a huge 'Thank you!' out to everyone who helped make the Banner Duathlon 2017 a great success. Special thanks go out to all the athletes, marshals, organizers & spectators. We've seen some great racing with new course records in the male & female category.
Full Race Results can be downloaded below:
GoTri Club League 2017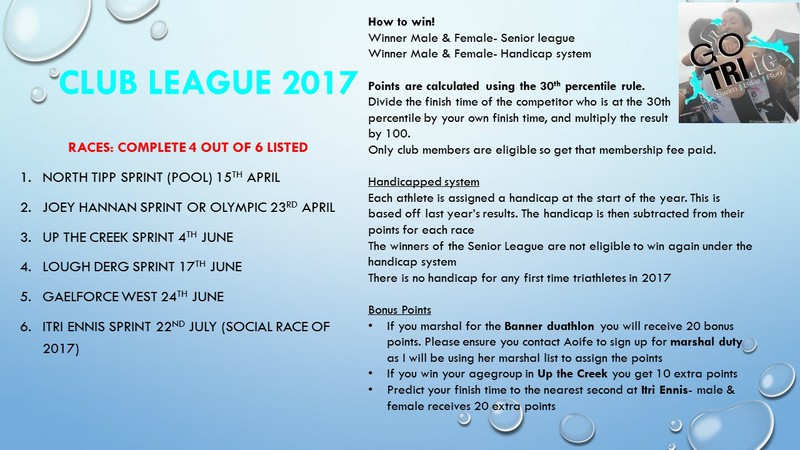 Clare Time Trial Championships - Results
Well done to all on the great performances at the Clare Time Trial championships. Exceptional results and times by all participants and congratulations to 2016 victors Mark Shannon and Mairead Elliott. Cycle with pride as 2016 Clare TT Champions.
WINNERS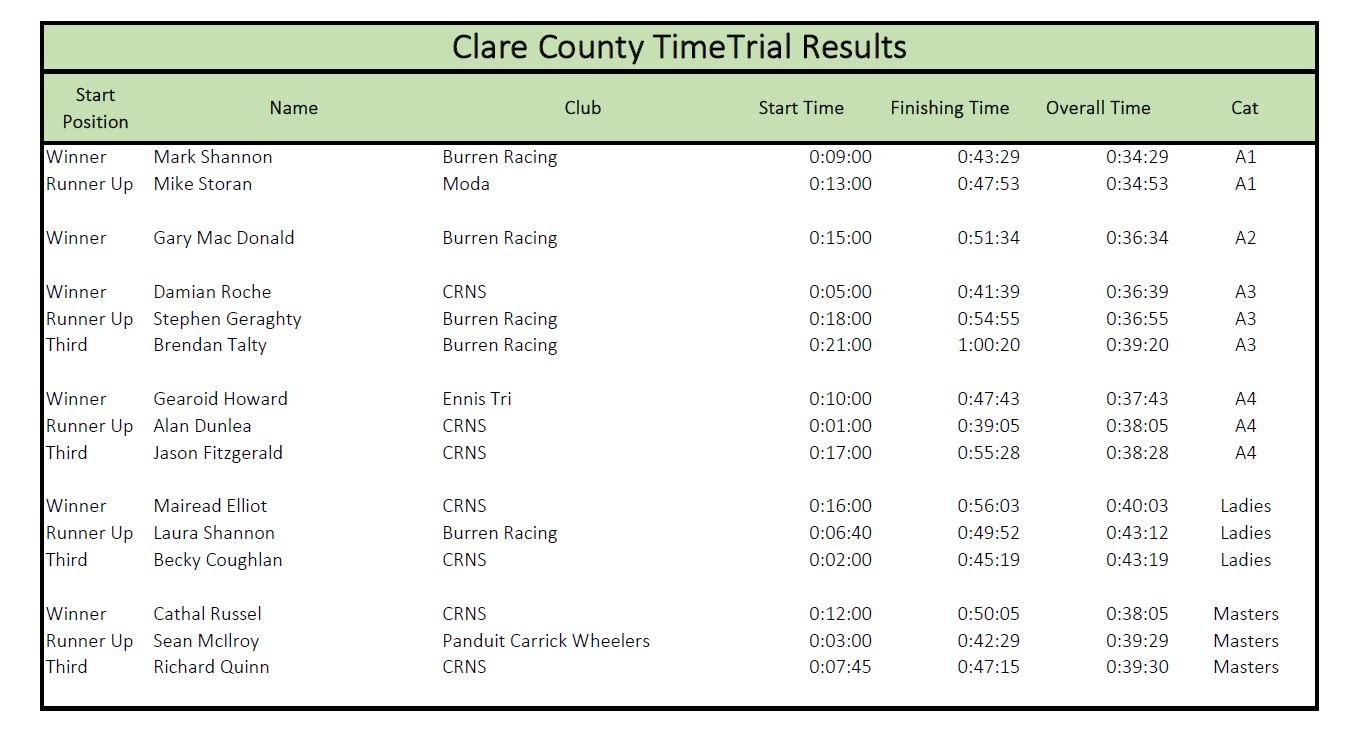 OVERALL RESULTS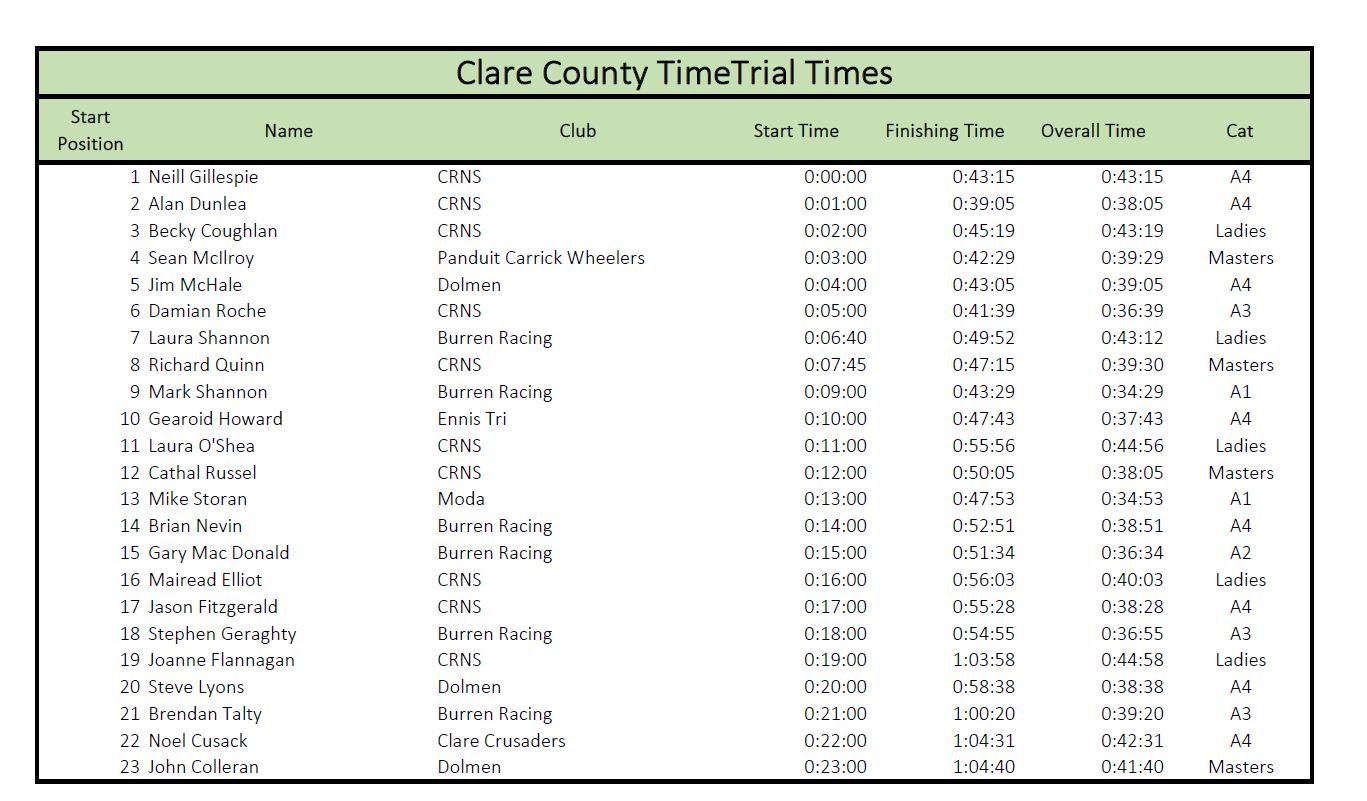 Until next year, a big thank you to all our marshals, medics and members for supporting this event, Cycling Ireland and M&G as club sponsors.
Yours in sport 
CRNS committee