Ennis Duathlon 2017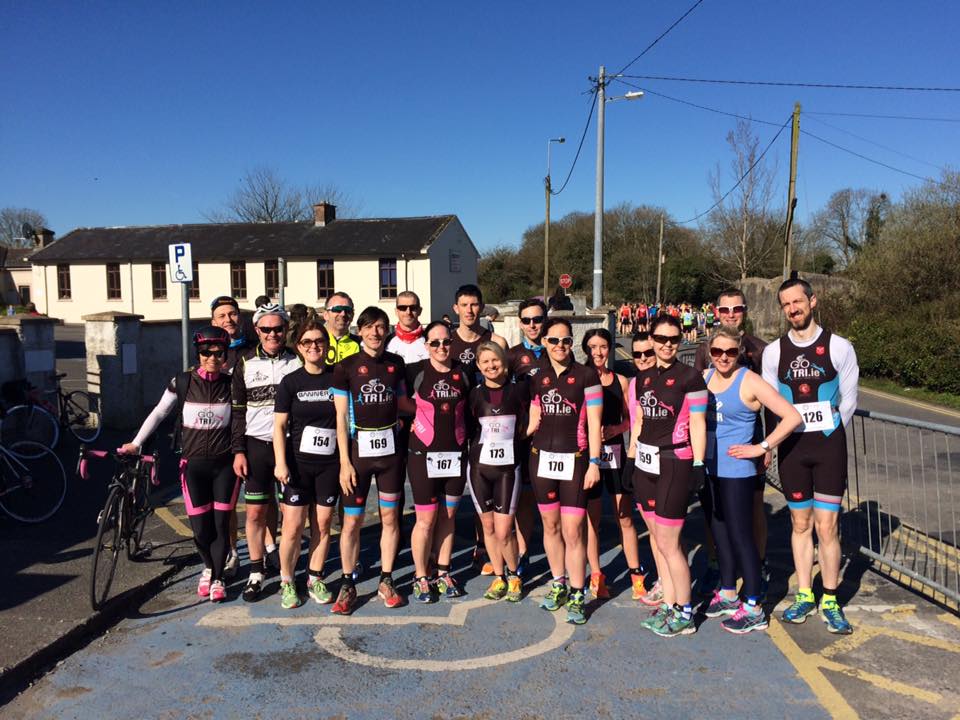 In fantastic weather that rivalled the Spanish costa bravo or the italian Rivera the Ennis Tri club duathlon took place in its new setting in Barefield just outside Ennis.
Mother's Day is a special day in Irish households so it was brilliant to see a great club turnout of athletes and spectators alike.
GoTri were well represented by our male female and junior members both in the race and on the sidelines cheering on.
Full break down of results here.
Ger Bowen
Andrew Crowley
Eamonn Morgan CRNs
Richard Quinn
Anna Grealish (can we still claim her 🙂 ?)
Becky Coughlan
Niall o Grady
Mark Mccullagh (he isn't sure what club he is with 🙂
Mairead Elliott
Nigel Laffan
Diego Maloney
Aoife Fennell
Rita Boland
Erin o Donoghue
Kieran & Natalie Maloney (Relay superstars)
Orlaith Fennell
(sorry if I missed anyone ?) 
What a great list of names !! But what an impressive list of performances more importantly !!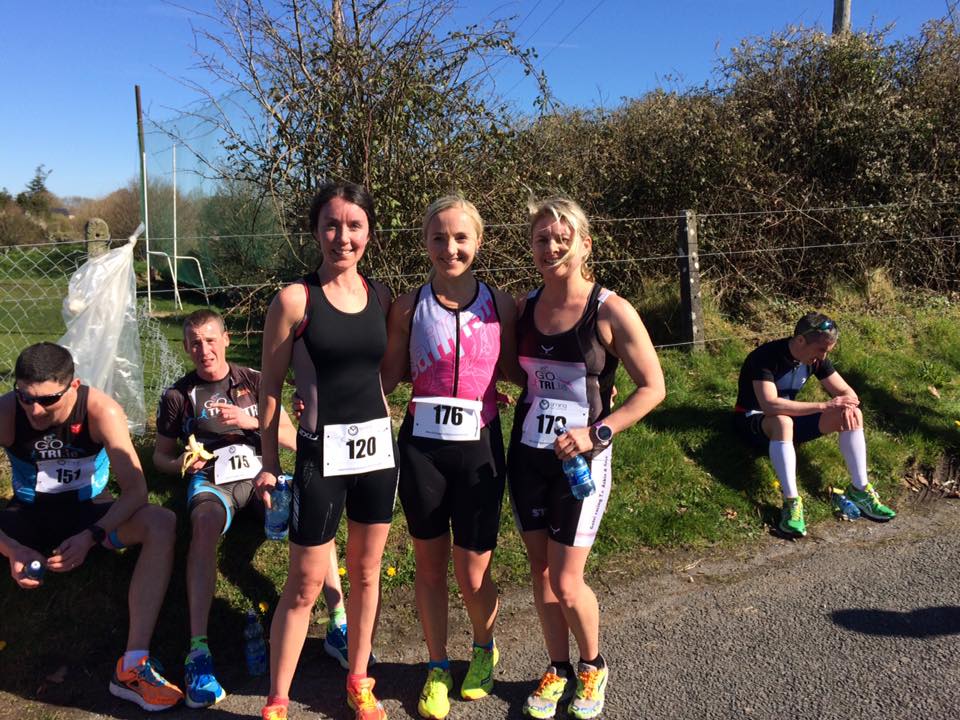 What about the super mammies Anna and Becky pulling podiums out of the bag on their proud day and what we believe is Anna's first race after her Baby ? The predator Gotri and triathlon ireland coach leading the way. Inspiring as always.
The bullett returning to multi sport after a tuff year with injuries but after a solid winters xc with Ennis track coach Gerry will be happy to see his little star starting to sparkle.
Orlaith Fennell another inspiration. A now full graduate in the multi sport world, sisterly love and sisterly persuasion leading her from office desk to triathlon quest with Aoife helping her out anything is possible!! Along with Natalie Maloney it's amazing to see our runners from the Tuesdays nights track training with Richie & co graduate to racing 🙂
What about Nigel Laffan ! The super spinner who is taking to multi sport like a duck to water ! And there's the pun, I honestly tried tested and failed to break this man spirits in the lake last summer 🙂 keep chasing ! Ironman is calling 
One of my favourite pics looking in from the facebook stalking world was a beautiful moment of Rita and Aoife after crossing the line, aoife in full vomit mode and Rita  he king to see if she was alright !! Together we push each other forward and you know full well poor Aoife was sprinting for the bragging rights !! #clubpride lol 
Mairead " I don't run anymore " Elliott had to settle for 4th lady. A brilliant result in a tuff female field but the better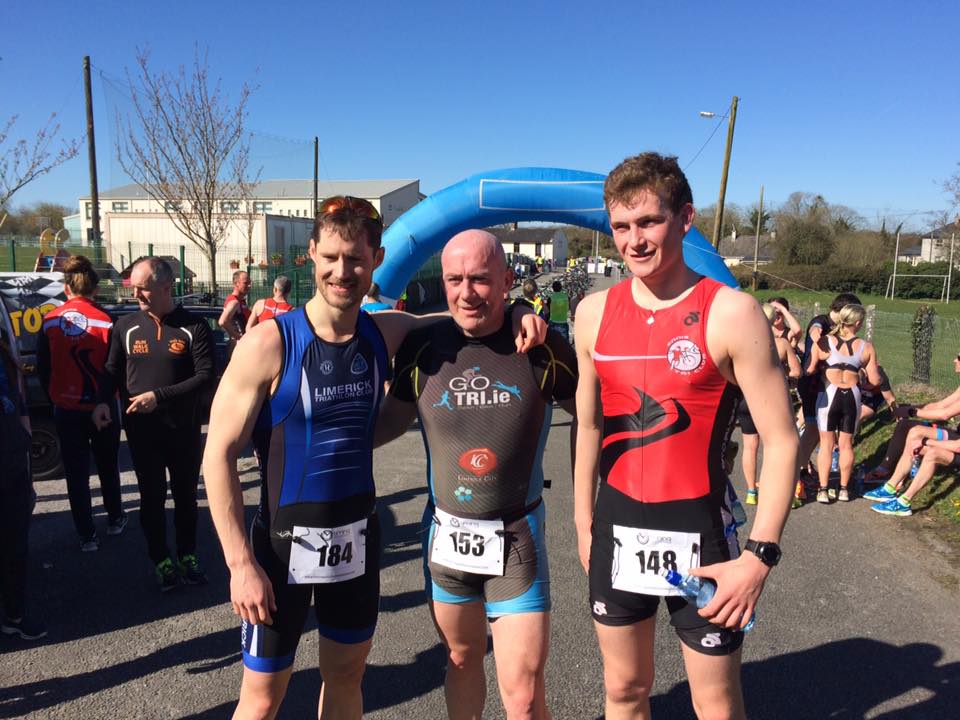 half Andy made it a day for smiles with an amazing race to finish in 6th – the fastest couple on the day !!! 2 people to watch out for this summer ! 
It isn't duathlon season without their being a Richie and Niall battle !! Richie talking and taking the pundits for a great performance on the day to grab 10th and a super bike but we know come the summer Niall will have the last laugh swimming in the lake ! 
Ger Bowen is a bit like Red whine, it just tastes better with age ! The sunshine must have solar powered that shaved head to victory courtesy of a super fast bike split he held off the super quick young guns to claim his first win of the season !! Might be a good bet with Paddy Power for the banner duathlon on the 9th !!! 
The club had both the fastest male and female bike splits.
Ger Bowen by 2 min, over 13k against some strong athletes, seriously impressive.  Mairead won the girls bike race.
We must say a huge well done to all the club supporters. There was more than there was racing !!! Maybe we need to push the racing bit ?? Lol !!! 
But seriously well done and shows what a great club we truly have 
Yours in sports 
Oscar