Hell 2023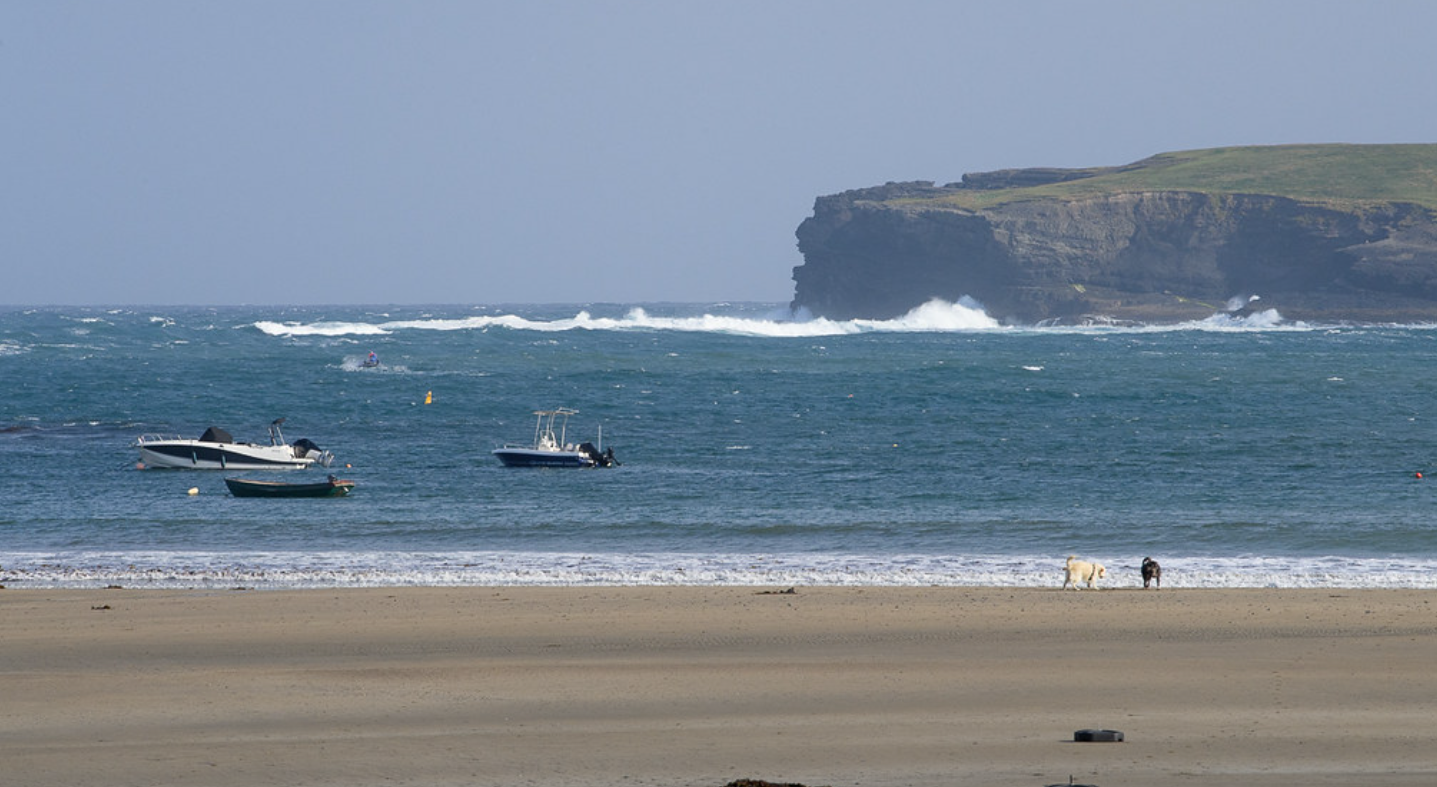 See …. calm waters never made a great sailor !
It was great to be back in Heart Land of Kilkee …. and Coach STL got his favorite weather !
A shortened swim….. who would have "thunk" it in Hell, The devil was rolling his eyes. The swimmers feeling punished for all their hard yards in the pool and oceanwater from living memory I think its a first but I could be wrong. However it was great to have a swim if at all, the weather was challenging to say the least and from the eyes of the water safety crew it was a good call. No matter how disappointing it was for the water folk.
The first real post covid year and it was great to have a few of competing again. We really need to get more and more of us back into the swing of things. ( if only for the after parties…. we miss those !! )
Noel, STL, Liam, Ciara & Team, Pablo & Team, Diarmuid & Co, Joanne & Team and all our dual members who race in other kits but provide us with so much banter !!
Liam was the man to watch, after doing Ironman Lanza for training in preparation of Hell he was on a mission to catch STL and dish out the famous ….. or not so famous GoTri ASS slap…… We think STL was covered in bruises by the time he finished 🙂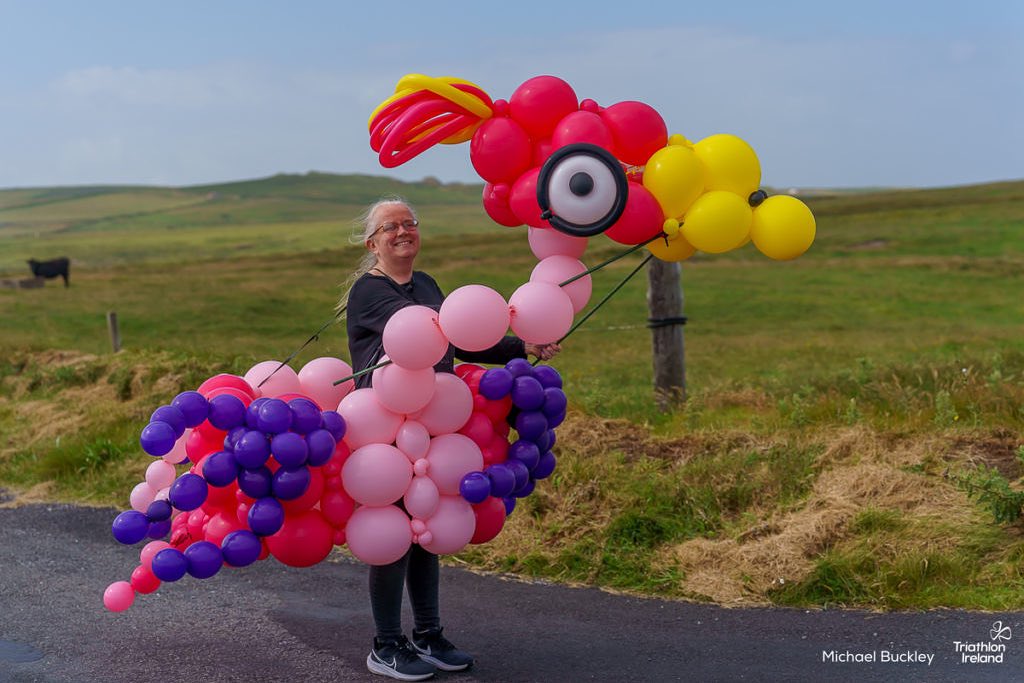 The swim….
700m aprox … some say it was longer some say it was shorter for most the hardest part is running up the beach – something that needs to be practiced. The penguin waddle was in full display. Once you got your timing right on the choppy swim it seem to be ok. That said most of our crew are used to what kilkee throws at you !
The bike 
Windy and no hiding, There was a fair amount of drafting going on – between the shortened swim and the block headwind it was hard to split things up. That being said a lot of honest riding on tuff roads. That one beautiful section that had a tail wind was a glorious relief on such a spectacular course.
The run ….
There is no flat section on the run, as the lads would say its 5km up hill and 5km km up hill ….. but the banter and support from all the athletes really makes it what it is. Everyone is in hell and if the work isn't done….. you find out very quickly
rumor has it STL only started running when he saw Liam coming for him !!!
The Ass slaps….. were dished out !!! 
We will be putting in the work for next years event !!! Stay tuned for winter plans for this one….
Those in the watts app group – leader board
Ciaran Reyonlds – 2:11:12
Puddins – 2:21:50
Liam Dillion – 2:23:05
STL 2:35:17
Noel Marshal – I cant find your results sir
Relay teams – Ciara on the swim for team JVC motors
Joanne O Donnell on the bike … the the Killaloe ladies team
Paul Horan on the Bike for the Re-union team 🙂
Where do we go from here ?
A huge well done to all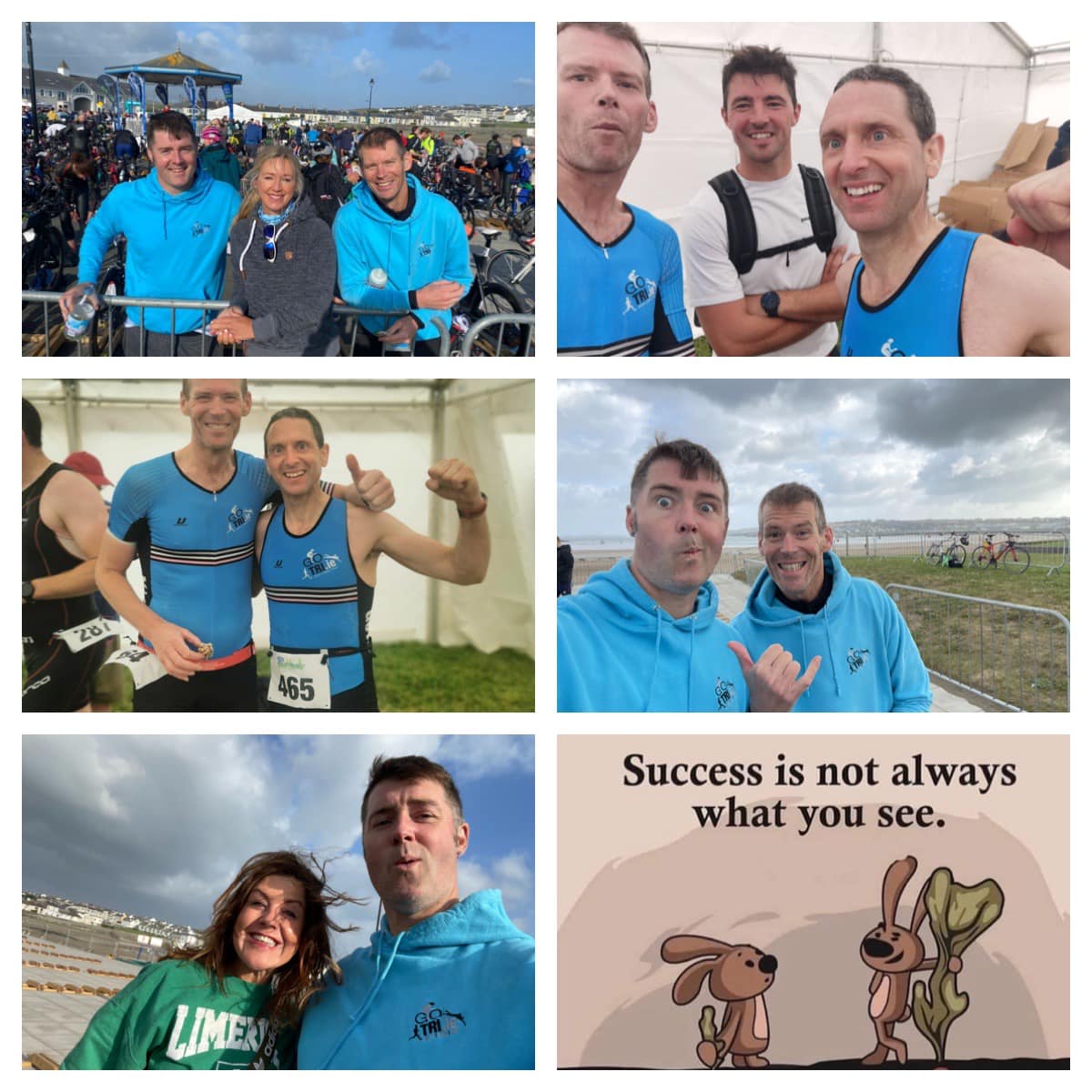 Kilkee "hell of the West" 2023