We are getting into the summer swimming and The Shannon Region openwater swim league link here 
There is a good group meeting most Tuesday and Thursday mornings in Ballyalla lake in Ennis @ 7AM  a good mix of penguins from Shannon Masters swimming club and Ennis Tri club both in Skins and Wetsuits. ( always use your tow float )
Adhoc meetins organised via the GoTri training Forum or GoTri Watts app group. You welcome to join us 🙂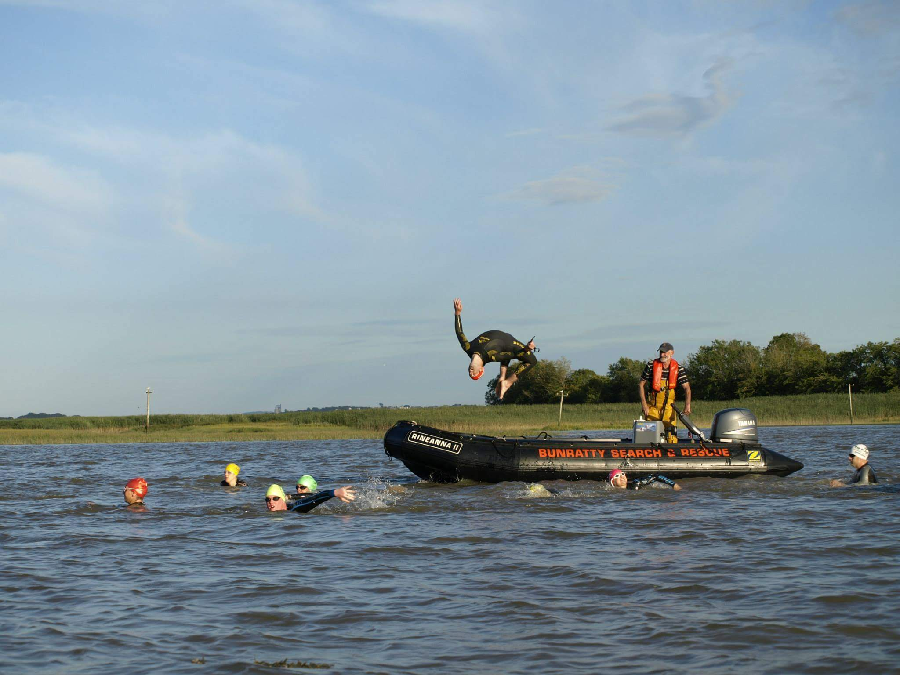 An old pic from the Bunratty Swim "back in the day"
Ballyalla Mile race report : STL
Personally I really wanted to do this one, I would have swam for a while when I was younger with Ennis Swimming Club, good times and with the swim being in memory of Niall Cosgrove, a great swimmer and coach back in the day, it was  great to honor his memory with racing and taking part for a great cause.
When we entered I completely forget Kilkee "Hell of the west" Tri was on the next day ….. sure a little warm up and knock the nerves out of me I suppose. It was great to meet up with so many of our old training buddies and team mates. The Monday Murder crews 🙂 We will re-incarnate them again we thinks
The swim took off very fast ….. super super quick, I don't know why but for me I found the clock wise direction strange, In the tri events in years gone by most swims were anti-clockwise but no excuses. The wind was up, a little bit but being a lake we had no waves to contend with. I lost the legs of a few wetsuit swimmers, choosing different lines. I didn't buy the right train ticket as I like to tell myself and then got nipped in the sprint at the end, unbeknown to me someone bought there ticket on my feet …. I love it
Its good to be getting back into things next up for a few of us is the Thomond swim and the Carrigaholt swims for all those interested check out the link above to the Shannon region swim league face book page and they have shared the links to register etc
The big one is the Island swim in September ….. And we need the training and the training buddies for that one.
Onwards and upwards…… hopefully upwards
Results here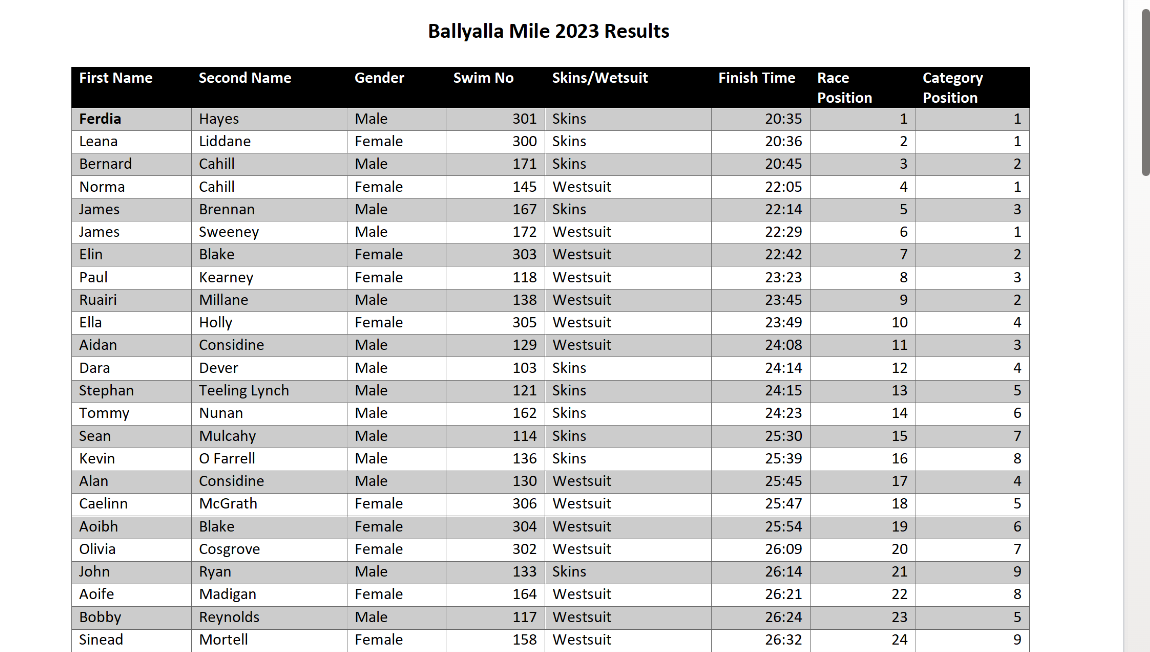 Swims update : Ballyalla Mile