Mairtin Grealish – The tigers roar –  2013 race journey
Nenagh north tip sprint
National Duathlon champs
Race 3: 2nd place Ennis Duathlon : In a race that was packed with quality athletes is where one wants their best performances. Mairtin played the waiting game on the first run and had a stormer of a bike ride to pull clear of the main athletes and chase Colm turner. coming into transition with David richardson hot on his heels. Mairtin used his strong run form of late to sprint to 2nd place on the day.
"When it goes right it goes right" " I had a good days rest and final training session the day before followed that up with some positive thinking" the Gort predator knows the season is coming and its great to see a smiling Grealish coming into form ahead of some big early season targets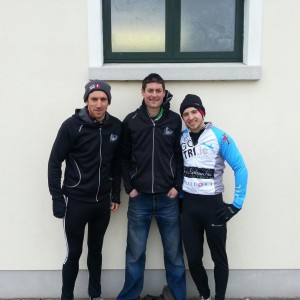 Race 2 : The Tiger takes the win Grealish the predator takes a storming victory leading from the off in cong co mayo coming home 5mins in front of second place in the picturesque palace of Ashford castle. Mairtin is training hard with a view to improving his pacing this year and the Cong bike course showed that his new ideas are working well for him.
link to Tri Irl report here 
Race 1: Tri-Sport.ie Duathlon Result 4th
In contention for the whole race but just not firing on all cylinders yet one might say. Being an honest athlete Mairtin will tell it like it is…. just not there yet. Training has being going great for the Gort native this winter and after an impressive 4mile victory in his local road running race he was expecting a podium. The run started quick and the pace was hot from the off. Mairtin lost a little time in T1 which left him chasing on the bike but promising signs of the fitness are there just racing legs needed now.
j