The Carrigaholt Festival swim 
A bit of banter for a good cause raising monies for the Carrigaholt Tidy Towns committee.
A fast 1500m that turned into a great 2000m race 🙂 a huge turnout of swimmers and dippers with the adding of a 500m swim a lot more were encouraged to take to the beautiful waters surrounding Carrigaholt. The little gem of a sea side village located near Kilkee. A huge shout out must go to John Ryan and all his organization crew for hosting a fabulous event.
All the swimmers were blessed with the great weather and a great support crew out on the water. In only its second year it was great to see the numbers growing
Well done to all who took part
Onwards and upwards
Hopefully we see more GoTri swimmers and Shannon Masters swimmers add it to their calendars next year.
Remember to check out Shannon region open water swim league to stay up to date with all the goings on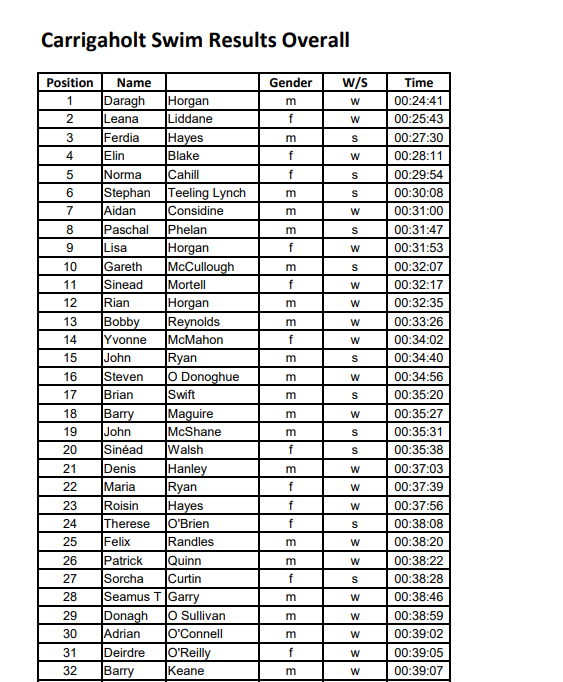 I was told years ago…. real swimmers don't wear wetsuits…… mine doesn't fit anymore 🙂 I understand the meaning now lol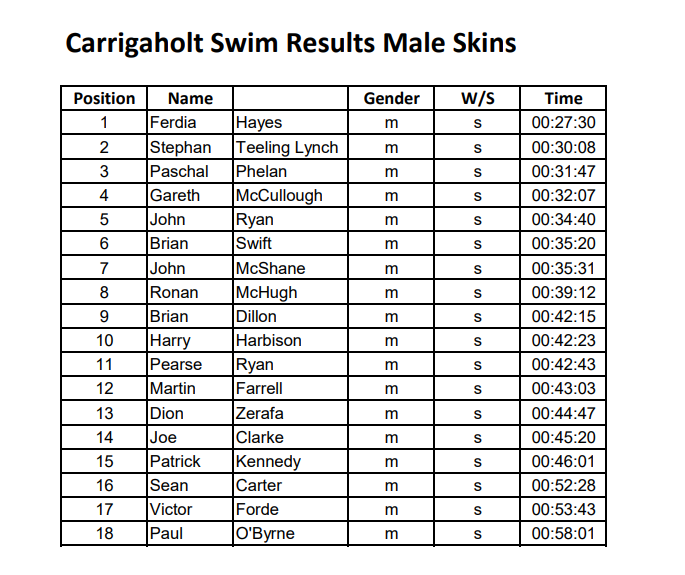 Neoprene  lovers …
Look at those times !!!!!!!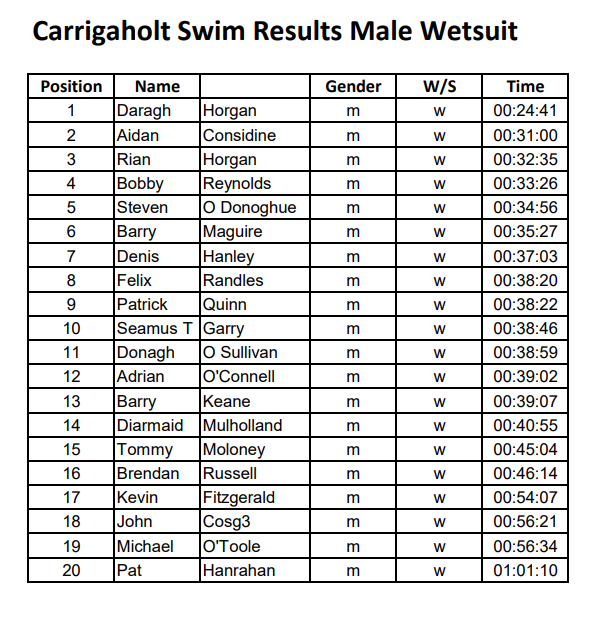 Budgie smugglers  group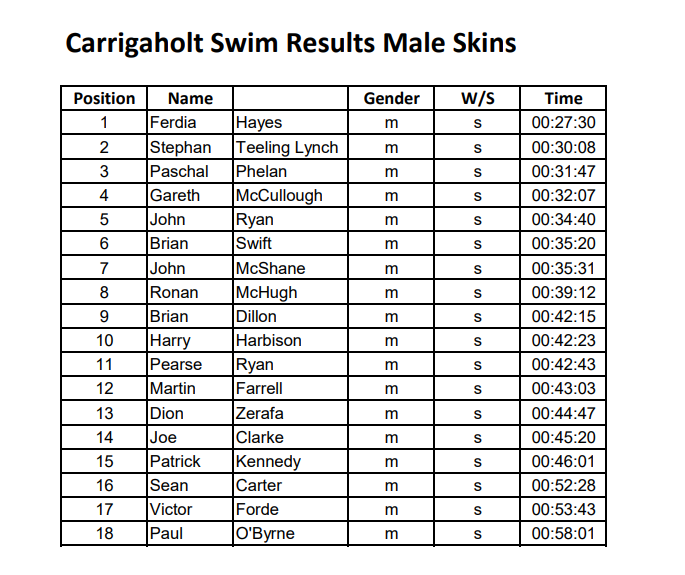 Its all a bit of fun,
until the next one
Yours in sport
STL