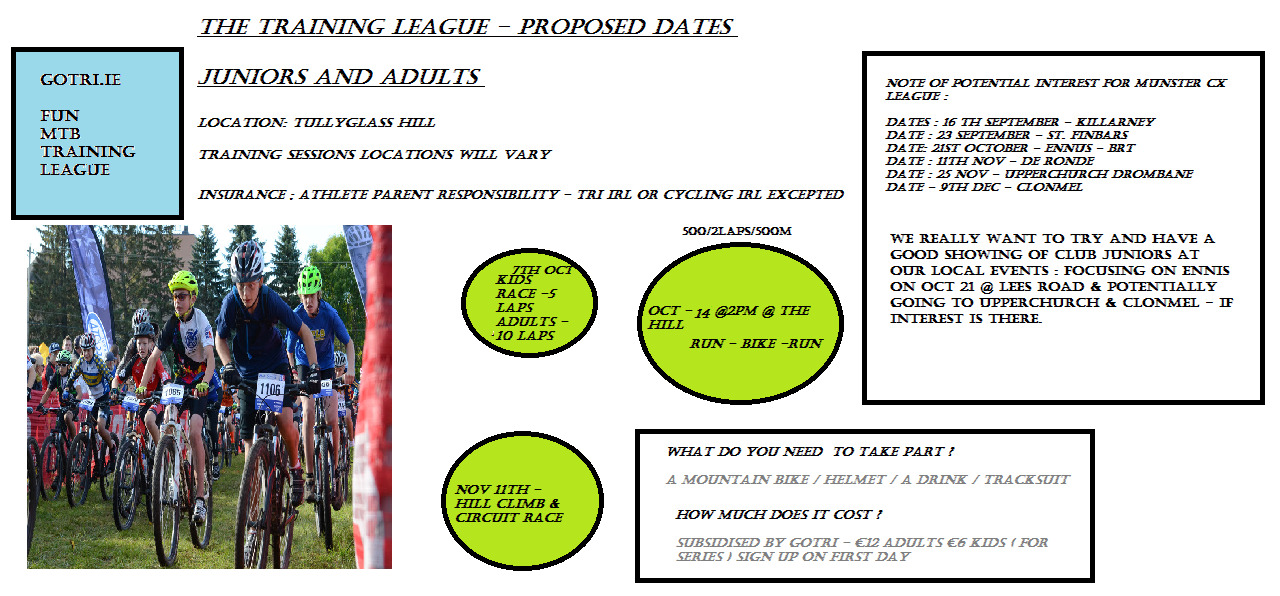 We are delighted to launch our FUN MTB training league
So many kids / teenagers / adults have MTB bikes and we really want to focus on encouraging the next generation into our sport !
We hope this fun league will help inspire, encourage and foster a fun creative training session.
The goal is to have small fun training events with training then being led at various different locations. In time training in locations such as Mooghaun woods, cratloe & with trips to Ballyhoura and Bike park Ireland.
We invite all parents to get involved – you are your child's SUPER HERO – but if you can't cycle help marshal
We welcome all members of others clubs to take part, its fun, its great training and together we can help promote it for the next generation.
All sessions take place on grass, the courses are loops and Marked with red tape and posts.
We have spare equipment you need it: we have 8 bikes of various different sizes along with lots of helmets. Dress for the weather.
Any questions – just ask
See you all soon
yours in Sports
Stephan