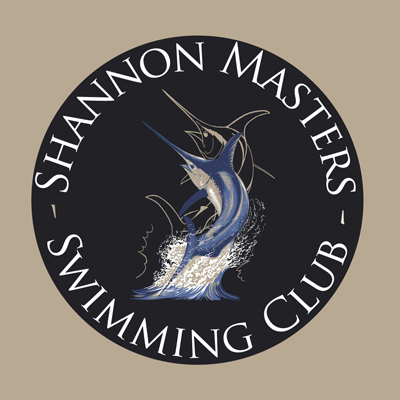 Shannon Masters Swimming Club update 
February UPDATE
http://swimswam.com/5-ways-to-prepare-for-your-championship-swim-meet/
We are gearing up for the Limerick masters gala which incorporates the Irish championships. Its brilliant to see all the great efforts being put in across the club sessions each week, between the Triathletes and the swimmers the improvements are clear to see.
The traditional 1500m sets are really testing everybody each Friday ( or the sneaky Wednesday when coach STL wants to shakes things up 🙂
Our entries for the March 7th and 8th event are looking good, with a load of first time masters swimmers alongside our regular championships athletes
Limerick Masters Gala Update #2
A few more last minute entries last weekend making a total of 21 Shannon Masters Swimmers competing at the Limerick Masters Gala on the first weekend in March. Added to the Women's team were Martina Clancy, Fiona Ward and Olivia Hayes congrats to Olivia & Fiona making their competitive debuts for the club in a pool gala, on the Men's team we have added club stalwarts and sprint specialists Diarmuid Hughes, and his brother Brendan (I need a FB account) Hughes, and in the 1500m Edwin Nijs.
This makes a total of 11 Women and 10 Men competing……good luck Stephan Teeling Lynch picking Relay Teams from that talent.. :))
Mick Rooney has been doing trojan work again keeping the background working and making sure all our entries are processed.
All event info is on www.limerickmasters.com
Our Saturday swimming sessions will be ending on February 28th ( the day before the Banner Duathlon ) Please note Coach STL has a training day planned for March 14th and all are welcome to swim, Just please email Mick/stephan /Committee on Shannonmasters@hotmail.com
We are looking forward to continued swim success
happy splashing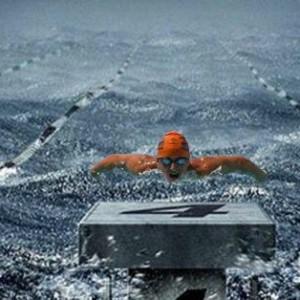 January Update
Welcome to 2015, We want to take this chance to wish all our swimmers a happy new year and may it be the most fun and successful one yet for our great club.
What's coming up next for us as a club ?
Gala season!!! And coach cant wait !!
We always want to make sure that everyone in the club participates in at least one competition each year. This year we want to invite you all to swim with us at our next two club targets.
Sundays well Masters Gala February 14th 
Limerick Masters Gala Irish open March 6&7 
http://www.sundayswellsc.com/pdfs/MastersEvents/Limerick2015.pdf
Both these Gala's will be great opportunities for you to try out a masters gala. We come in all shapes and sizes, this is not the elite leagues, we have fun and we swim as fast as we can and aim for Personal bests. If that brings us medals then all the better, but enjoyment is the key element in all this.
Any questions can be directed to STL or Mick at training over the coming weeks.
Further info and plan will posted here in due course
Yours in training
EL Groucho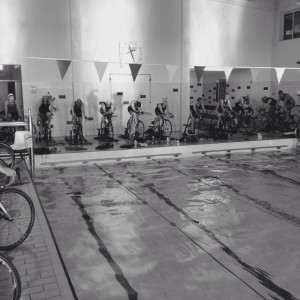 T30 ASSESSMENT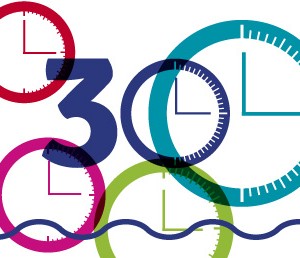 Our final farewell before Santa delivers our pressies and we over indulge in sugary carbs, saw the Shannon squad take on the dreaded T30 for the first time this year. The mentality of the session is what catches most swimmers out, I rarely see a swimmer swim it correctly, Hence my forthcoming rant and this post.
I have been saying of late, athletes need to focus and train in the moment. Its a rare talent being able to be in the moment but something that should not really be that hard for high achieving athletes.
To swim a t30 correctly, one must understand what the coaches are looking for. Please read this document, its short but gives everything you need to know
USA Swimming Age Group Training Paces
An honest effort is called for ……. an honest effort. Can any athlete this morning besides the development group say that they put the heart and souls into this session ? Can anyone explain why the numbers were low this morning ?
As a predominantly distance swim based team the t30 has a fantastic carry over for the 1500m and provides a great insight into that distance and the aerobic endurance and lactate sets needed to swim fast times.
Developing the mental strength 
The real goal of these swims for me is to measure your ability to focus on what your doing, hold your stroke while swimming at capacity but developing the mental strength needed to actually push for that length of time.
we get some great stats out of these swims but learning to pace, learning to focus, learning to engage is key.
Arguments
I do believe in these sets but I also do my research and try my best not to make the mistakes of others who have gone before me, But do not follow blindly into the night said one….
Its not very often I read boards, but a search on the topic of t30 swims will take you to an interesting read on the topic. Some will argue about form loss, some will say its too long for the uneducated swimmer, some will even say its not proven ……..
Its well proven, there are science papers to back it up, but we know from Shannon Masters swimming results both in the pool and out in the water representing GoTri or other clubs our swimmers bring home the goods.
have a comment – comment below 🙂
www.mindtools.com/pages/article/long-term-focus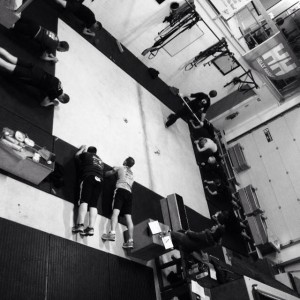 Just who is Coach STL talking about……..
One only has to read the small print or hug the words of your daily mystic Meg star sign report to realize that, most the time, it is general and applies to all. Quotes taken from Shannon Masters Facebook Page, a reminder for all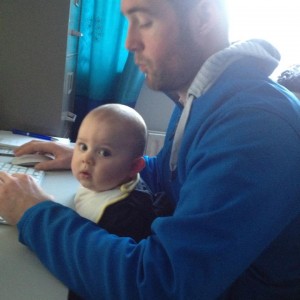 Chivalry chivalry
Chivalry is not dead at Shannon MastersSc every lane has its gents and ladies all willing to let each and everyone else lead. Good manners is a beautiful gift that any parent is proud to see practiced.
However in sport – it is an insult, an insult to yourself and your team mates.
So you, yes you the faster swimmer lets another swimmer lead the first effort of fast 100m of an endurance set, he/she gives her all but those behind don't get to chase you and your wake, you the faster swimmer comes to the front on the last rep of the set ……. Boom bang clap ….. Coach coach you see that ????? …… I opened a 30m gap on all my team mates ……. I'm the man I'm the champ !
A false pride and a crushing blow to your swimming mates who thought they were giving it welly.
You the faster swimmer has to understand the set, understand speed endurance. You owe it to you and your team mates to lead full sets.
Teach them by not being nice, there are no gifts, when that person has reached a new level, the chivalrous thing he / she can do is say thank you, thank you for helping me understand hard work
— at GoTri
but coach wasn't done yet ……
Technique swim set champions
That swimmer who when the sets get hard disappears to the back of the lane or suddenly has to empty the bowels
But during technique sets magically appears to fore, fins on he/she wips up and down the lane, magically making new Pb times
The single cell between the ears is beaming with the delight of being ahead of everyone in the lane and can't fathom why during the hardest of swim sets he/she can't keep up
Swimming involves using your brain, it's a technique driven sport — think about it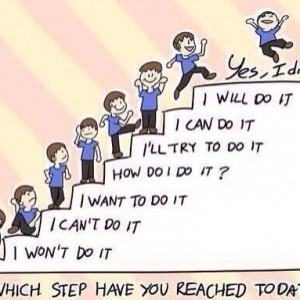 Mallow Masters gala report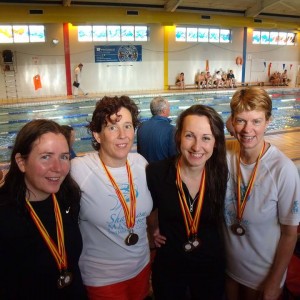 A small team of swimmers attended the Cork gala this year compared with previous years. This, however didn't deter the team of gold diggers as they went in hunt of collecting some gold silver and bronze just in time for Christmas 🙂
Team captains and club stalwart's Mike and Alison Rooney took charge for the day ably supported by lane 3 voice of wisdom Martina Clancy. As always Mick runs a tight ship and everyone was encouraged to give their all before tucking into the now famous support food provided by the Mallow club.
First golds in of today Malachi Murray 400m ,gold Rebecca Coughlan400m ,gold Alison Rooney goldIM, Claire Murphy. Silver IM Martina Clancy bronze IM
Malachi who was attending his first gala I believe started the ball rolling with great momentum for the club, Malachi who will be heading towards Sweeden Ironman next year was delighted with how the event went and the spirit shown by all. "you never stop learning " said Malachi about the day and it was great to get a new Pb
Every year the Rooney' do battle over who will cook for the month of December and so far Mick has always come out on top, well not this year say our ladies team leader. A super turn at the wall and being hailed and applauded by the largely female contingent from Shannon masters on the day she set a great time. Mick might argue that it was very close, but as the famous words of every formula one driver utters after a boring lap upon lap race, "an inch or mile, a minute or a mili second, a victory is a victory " said Lewis Hamilton to Nicole at some stage or another.
Alison Rooney silver 50m back. Mick Rooney bronze 50 back.
Hazel Ni Chatasigh – who has a harder name to spell than STL might even be in the running for an initials name !!! swam her way to a great new pb in the 100m swim, Hazel who swims alongside John and all the gang in Ul is flying it at the moment, well done on all the training Hazel
Claire Murphy silver in breaststroke 100m, silver 50m back, Claire Murphy the New market swimming champ is back with a vengeance this season and already has her sight set on Limerick Masters in March, Along with every single member of the club who will also take part that weekend. yes folks you read that correctly coach says you must swim 🙂
Mixed relay 200 m silver. Rae Liston gold 100m breaststroke. Rebecca Coughlan silver in 100m free. Women's 200IM Relay silver. Martina Clancysilver 100 breaststroke.
We have one single question on seeing these results ? Rebecca Coughlan – is this the first time you swam breaststroke ??? 🙂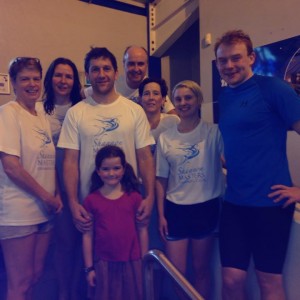 After lunch the team kicked off and started again and it wasn't long before the medals came swimming in. The mono fin race is a Rooney family specialty and its a fun event aimed at adding the banter to the event which is great to see and support by the corkonian club.
Afternoon session. Mick Rooney gold in 100m back and gold in the fin swim. Claire Murphy gold 100m back and gold 50m free. Alison Rooneygold in fin swim, silver in 100m back and bronze in 50m free. Martina Clancysilver in 50m breaststroke
Congratulation's to all the swimmers on all the hard work, not just on the day but on the training leading up to all the new personal best tims
Onward and upwards into 2015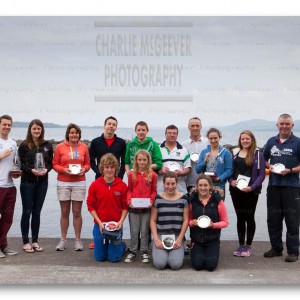 The Sean O Sullivan Memorial swim
results and update :
On a calm and soft morning on the shores of Lough Derg Killaloe, swimmers gathered to pay homage to memory of a great man by taking part in the sport he loved passionately, pursued and thought to many.
Almost 100 participants from local clubs such as Ennis Masters Limerick masters and swimmers from Dublin Cork and Kerry made the trips to take on the 1500m/3k/kids 300/600m and splash events. Irelands top swimming talent from UL HPC and their Coach Lars Hummer also came to support the days events and Chris Bryan a former swimming pupil of Sean's would be one of the stars of the day.
Our venue Ul Sports Activity center is a spectacular open water swimming venue, the venue for many mondays of training sessions during the summer and once again the staff of ulac were a tremendous help in making sure everything was set up and prepared to highest standards, Mike Jones and all his staff went above and beyond to support the day.
As athletes signed on the bakers, cakes and confectionary was arriving in platers, bowls and plates. Children's eyes popping while mammies and daddies signed up for their respective events. The Rooney family having drilled the race committee on everything running smoothly, Mick's military background came to fore, with precise precision and execution of timing.
Shannon Masters swimming club were delighted to be able to give everyone special goodie bags for the day, hats/goggles/bars/drinks and of course a great course.
All the swimmers went off via a handicap start system with 1500m waves and 3km waves going together with 1 lap for 1500m and 2 laps for 3km. The Ul Wolves Kayak club came out in force to support the day and make sure everyone made it around safe and sound, alongside GoTri Adventure Kayakers and UlAC Support boats everyone was counted in with 2 mins separating most waves, the skins swimmers were delighted the emersion was left on over night, the traditionalist open water swimmers loving the "back to school" weather for one of the last open water races of the year in ireland.
RESULTS :1500m
| | | | | | | | | | |
| --- | --- | --- | --- | --- | --- | --- | --- | --- | --- |
| 32 | 6 | Finn | McGeever | Limerick swimming club | M | 30.38 | 10 | 20.38 | Skins |
| 13 | 6 | Shona | Hickey | | F | 31.15 | 10 | 21.15 | Skins |
| 24 | 3 | George | Lee | Limerick Masters | M | 31.31 | 4 | 27.31 | WetSuit |
| 39 | 6 | Stephen | Rooney | Shannon Masters | M | 32.04 | 10 | 22.04 | WetSuit |
| 28 | 6 | Bronagh | Le Gear | Limerick swimming club | F | 32.08 | 10 | 22.08 | Skins |
| 5 | 6 | Aaron | Carroll | Limerick swimming club | M | 32.08 | 10 | 22.08 | Skins |
| 27 | 5 | Aoife | Deane | Ennis Swimming and Lifesaving Club | F | 32.09 | 8 | 24.09 | WetSuit |
| 11 | 4 | Paddy | McGovern | | M | 32.09 | 6 | 26.09 | WetSuit |
| 12 | 1 | Michael | Donnellan | Ennis Masters | M | 33.33 | 0 | 33.33 | Skins |
| 18 | 5 | John | Mangan | Shannon Masters | M | 34.03 | 8 | 26.03 | WetSuit |
| 1 | 5 | Orlaith | Martin | Ennis Swimming and Lifesaving Club | F | 34.05 | 8 | 26.05 | WetSuit |
| 30 | 4 | Becky | Coughlan | Shannon Masters | F | 34.14 | 6 | 28.14 | WetSuit |
| 15 | 3 | Damian | McCormack | Sandycove Swimmers | M | 35.14 | 4 | 31.14 | Skins |
| 4 | 3 | Ronan | McHugh | Ennis Masters | M | 35.33 | 4 | 31.33 | WetSuit |
| 10 | 2 | Neil | Sheridan | | M | 36.15 | 2 | 34.15 | WetSuit |
| 31 | 3 | Jeni | O'Regan | Deel Swimmers | F | 37.10 | 4 | 33.10 | WetSuit |
| 23 | 2 | Olive | Foley | | F | 37.15 | 2 | 35.15 | WetSuit |
| 17 | 3 | Armelle | Mangan | | F | 37.53 | 4 | 33.53 | WetSuit |
| 9 | 2 | Eoin | Brennan | | M | 38.02 | 2 | 36.02 | WetSuit |
| 19 | 2 | Ivan | Yelverton | Limerick Tri Club | M | 38.24 | 2 | 36.24 | WetSuit |
| 25 | 1 | Mags | Talty | | F | 38.26 | 0 | 38.26 | WetSuit |
| 21 | 2 | Joanne | O'Donnell | Shannon Masters | F | 38.32 | 2 | 36.32 | WetSuit |
| 16 | 1 | Pat | Hogan | Ennis Tri Club | M | 39.35 | 0 | 39.35 | WetSuit |
| 14 | 1 | Rhona | McCormack | | F | 40.19 | 0 | 40.19 | WetSuit |
| 3 | 1 | Jake | McMahon | Shannon Masters | M | 41.31 | 0 | 41.31 | WetSuit |
| 6 | 1 | Caroline | Hogan | | F | 41.43 | 0 | 41.43 | WetSuit |
| 34 | 1 | Kieran | Boland | Gotri | M | 41.45 | 0 | 41.45 | WetSuit |
| 20 | 1 | Laura | O'Shea | Shannon Masters | F | 41.48 | 0 | 41.48 | WetSuit |
| 8 | 2 | Edward | Burgess | | M | 41.56 | 2 | 39.56 | WetSuit |
| 29 | 2 | Lynne | O Loughlin | Galway Triathlon Club | F | 42.10 | 2 | 40.10 | WetSuit |
| 33 | 3 | Olivia | Hayes | Shannon Masters | F | 42.45 | 4 | 38.45 | WetSuit |
| 2 | 1 | Carmel | Devine | Shannon Masters | F | 43.20 | 0 | 43.20 | WetSuit |
| 35 | 1 | Anne | Downes | | F | 45.37 | 0 | 45.37 | Skins |
| 22 | 3 | Ray | Hickey | Boru Tri Club | M | 46.12 | 4 | 42.12 | WetSuit |
| 26 | 1 | Jackie | Bryan | | F | 60.40 | 0 | 60.40 | WetSuit |
| 7 | 1 | Dermot | Maguire | | M | 63.25 | 0 | 63.25 | WetSuit |
Results 3km
| | | | | | | | | | |
| --- | --- | --- | --- | --- | --- | --- | --- | --- | --- |
| 94 | 7 | Bryan | Chris | UL HPC | M | 46.51 | 12 | 34.51 | Skins |
| 57 | 7 | O'Brien | Ethan | Limerick | M | 48.18 | 12 | 36.18 | WetSuit |
| 61 | 4 | Paschal | Phelan | Ennis Masters | M | 50.09 | 6 | 44.09 | WetSuit |
| 79 | 6 | Marley | Haugh | Ennis | M | 51.04 | 10 | 41.04 | WetSuit |
| 54 | 5 | Johnathon | McGrath | Limerick | M | 51.14 | 8 | 43.14 | WetSuit |
| 55 | 5 | Eoin | O'Sullivan | Ennis | M | 52.40 | 8 | 44.40 | WetSuit |
| 51 | 5 | Eoin | Keane | Deel Swimmers | M | 53.07 | 8 | 45.07 | WetSuit |
| 71 | 5 | Jason | Fitzgerald | Shannon Masters | M | 53.16 | 8 | 45.16 | WetSuit |
| 73 | 4 | Joanne | Flanagan | Shannon Masters | F | 53.33 | 6 | 47.33 | WetSuit |
| 58 | 6 | Niall | Stapleton | | M | 53.57 | 10 | 43.57 | WetSuit |
| 86 | 1 | Mark | Dwyer | | M | 54.23 | 0 | 54.23 | WetSuit |
| 63 | 5 | Amy | Killeen | Limerick SC | F | 54.54 | 8 | 46.54 | WetSuit |
| 77 | 4 | Fionnuala | Walsh | | F | 55.17 | 6 | 49.17 | Skins |
| 62 | 4 | Tahlia | Britton | Navy | F | 55.46 | 6 | 49.46 | WetSuit |
| 92 | 4 | Ellen | Murphy | Belpark | F | 55.56 | 6 | 49.56 | WetSuit |
| 65 | 3 | Christopher | Kearns | West Clare Tri Club | M | 56.00 | 4 | 52.00 | WetSuit |
| 67 | 5 | Cormac | O'Sullivan | Navy | M | 56.24 | 8 | 48.24 | WetSuit |
| 74 | 3 | Alan | Webb | Shannon Masters | M | 57.45 | 4 | 53.45 | WetSuit |
| 93 | 4 | John | Ryan | Limerick Masters | M | 58.16 | 6 | 52.16 | Skins |
| 82 | 4 | Fergal | Madden | Predator Triathlon Club | M | 58.35 | 6 | 52.35 | WetSuit |
| 89 | 4 | Andrea | Newport | Limerick Masters | F | 59.17 | 6 | 53.17 | Skins |
| 80 | 1 | Darragh | Fahy | Shannon Masters | M | 60.36 | 6 | 54.36 | WetSuit |
| 85 | 3 | Ray | Hynes | Ennis Tri Club | M | 60.37 | 4 | 56.37 | WetSuit |
| 95 | 3 | Tommy | Moloney | Limerick Masters | M | 60.38 | 4 | 56.38 | WetSuit |
| 60 | 3 | Mike | Lane | Limerick Triathlon Club | M | 60.38 | 4 | 56.38 | WetSuit |
| 84 | 3 | Barry | Deane | Ennis Tri Club | M | 60.57 | 4 | 56.57 | WetSuit |
| 56 | 4 | Kirsty | Oswald | London | F | 60.68 | 6 | 54.68 | WetSuit |
| 69 | 2 | Donagh | O'Sullivan | Boru Tri Club | M | 62.05 | 2 | 60.05 | WetSuit |
| 66 | 3 | Dave | Coleman | Shannon Masters | M | 62.17 | 4 | 58.17 | WetSuit |
| 68 | 2 | Harry | Harbison | Limerick Masters | M | 62.26 | 2 | 60.26 | Skins |
| 59 | 3 | Ramon | Rodriguez | Nenagh Tri Club | M | 62.30 | 4 | 58.30 | WetSuit |
| 53 | 2 | Brian | Dolan | Ennis Tri Club | M | 64.45 | 2 | 62.45 | |
| 78 | 1 | Hazel | Ní Chathasaigh | Shannon Masters | F | 64.47 | 0 | 64.47 | WetSuit |
| 70 | 1 | Linda | Davey | Predator tri club | F | 66.06 | 0 | 66.06 | Skins |
| 83 | 1 | Michael J | Kelly | Boru TC | M | 66.35 | 0 | 66.35 | WetSuit |
| 88 | 1 | Joe | Kennelly | | M | 66.46 | 0 | 66.46 | Skins |
| 81 | 2 | Maria | Ryan | Limerick Masters | F | 66.57 | 2 | 64.57 | WetSuit |
| 75 | 1 | Colm | Carty | Limerick Masters | M | 67.50 | 0 | 67.50 | WetSuit |
| 96 | 3 | Malachi | Murray | Shannon Masters | M | 68.20 | 4 | 64.20 | WetSuit |
| 52 | 1 | Fiona | Ward | Shannon Masters | F | 69.20 | 0 | 69.20 | Skins |
| 64 | 1 | Neil | Collins | Shannon Masters | M | 69.47 | 0 | 69.47 | WetSuit |
| 91 | 1 | Diarmuid | O'Hanrahan | Limerick Masters | M | 69.48 | 0 | 69.48 | Skins |
| 76 | 1 | Niamh | Yelverton | Limerick Triathlon Club | F | 70.01 | 0 | 70.01 | WetSuit |
| 90 | 2 | Linda | Newport | Limerick Masters | F | 70.25 | 2 | 68.25 | Skins |
| 72 | 1 | Ollie | McInerney | Ennis Tri Club | M | 71.17 | 0 | 71.17 | WetSuit |
| 87 | 1 | Mike | Flannelly | Corrib Waterpolo, Galway. | M | 78.06 | 0 | 78.06 | Skins |
A beautiful and emotional speech by the Days 3km victor Chris Bryan and Eoin O Sullivan closed the days proceedings and left no doubt in many eyes why memorial events are so important, a big thank you to the O Sullivan family and to all who came out to support the day, the bakers, sandwich makers and coffee drinkers take a bow.
Until next year
swim safe
Race committee
shannonmasters@hotmail.com
Sean O Sullivan Memorial swim Sunday september 14th Killaloe
start location : Ulac www.ulac.ie
facilities include , showers, parking, hot food and beverages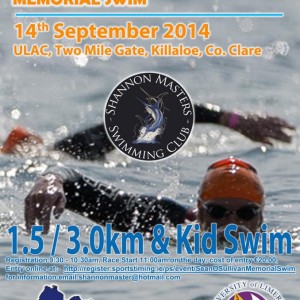 Update: Wednesday 23rd of August
Tonights Main Event : The eliminator race …. This really is just a bit of fun. You will all be divided into 2 waves – of equal amounts of the good the bad and the ugly 🙂 the top 50% of each of these waves will qualify for the final. Please note – there will be no protests taken on board, the wave you assigned to is the wave you swim in, yes we understand that the second wave will have a more challenging experience due to swimming second but we have surprisingly swimple solution for that. ( no folks that is not a spelling mistake )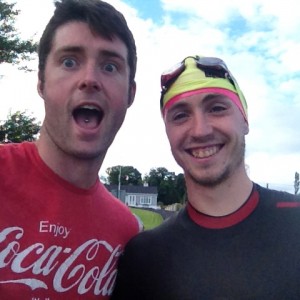 How are things shapping up for the series …. Well Jason the Plasterer Fitzgerald is running away with the league however most improved has yet to be decided. Tonight will tell a lot in terms of the overall series and then sure the skins night …… how will the tri babies find swimming without their buoyancy aids….. will they be cry babies, I have a feeling that there may be more than one marshal available that night, Ill bring the green bottles and charcoal who has the bbq ????
Best of luck to all tonight
STL
Up coming openwater swim events – Limerick Masters Thomond swim. Check out the details here  www.limerickmasters.com
This Coming Wednesday night we have round 2 in our Swim Training Series (1500m) We are lucky to have some great new swim buoys with the help of GoTri Racing team and the organisation of Mark Jeffers
Confidence in Choppy lake waters
choose correct go-ogles

choose the correct side to breath
sight more regularly
acclimatize to water temps
time your breathing to the swells or wind direction
Best of luck to all and all are welcome to take part 🙂
Dear Triathlete / Dear swimmer 
Lets make sure we make the most out of our open water swim season and enjoy our lovely local lakes. We have a great training base in Kilaloe for Monday nights and now we want to make Wednesday a favorite for Quinn lake. Please note though that Quinn lake has no suitable park and we must make a huge effort to carpool from either sixmilebridge on the limerick side or Quinn city on the other side to help reduce the congestion at the vicinity for the locals. Please do not park illegally or cause a safety hazard. why not cycle out ?? swim race and cycle home ?
Cost of the series is e17.50 or 5 euro per night
Those who sign up for the series will receive the new GoTri swim hat 🙂 as one might say Happy days
Please note all participant must have either tri irl or swim irl membership this is a club training session by both clubs and we must adhere to safety guidelines
We plan to start these the first week
Of July ( this is the only time in your life time that you will see 5 wednesdays in July 🙂
The format we will use is the lane system from the pool – lane 1 to 5 from the door to the sauna club in shannon and for the limerick group – elites are the scratch group.
example of athletes in the first group will be those nervous on open water – this group is the only group to go off a distance marker before group two starts ( group 2 being lane two )
typically group 1 swim at 3min 100m
group 2 at 2:05
group 3 at 1:50
group 4 at 1:30
group 5 at 1:40
( yes i know 4 is faster remember your lanes system in the pool 🙂
group 6 elite at 1:15/20
These will be great training events for our triathlon friends but also for ourselves as we plan towards some
Of the later competitions such as the lee swim or limerick masters swim etc etc 
First night is a 750m
Second night 1500m
Third night 2ooom
We would then like to hold 2 x 750 eliminator on night 4
no wetsuit night 🙂 please wear swim wear !
All these will be run on a time handicap basis and we would ask that over the next few weeks swimmers bring old hats to swim training and we use those to mark the time groups etc
We will run this as a league – based as we do on the cycling tt league in points
Please note juniors are allowed to partake and we encourage them to do so, we will base their score separately but we ask that parents to volunteer to help out when needed. We have access to a kayack from malachy that we will need one person in and we also want to have a number of swimmers in the water for safety at the markers points.
all are welcome to take part 🙂 club friends
We hope to quinn lake – as such on all
Night car pooling would be required as parking is limited. So get to know your team mates.STL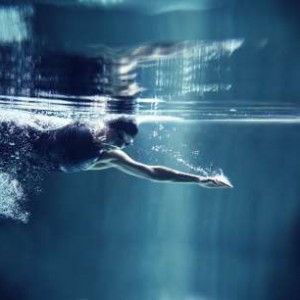 March 2014 Swimming News
A great report and stats came in from Mick Rooney today about our Swim Team
Read on…….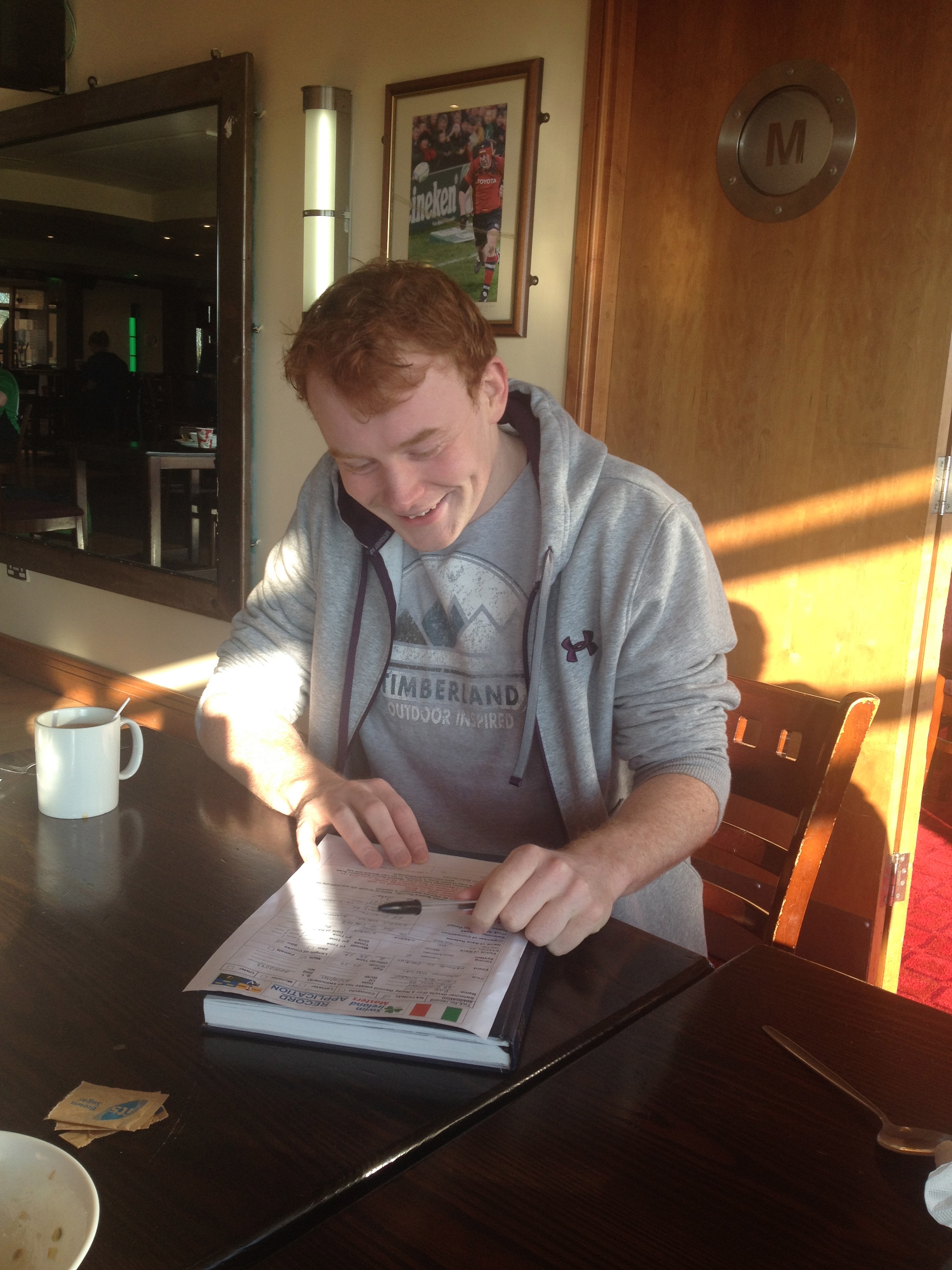 Rae Liston signing his name into the record books 🙂
Dear Swimmers,
Some statistics from the 2014 Irish Open Masters Swimming Gala.
1. In total the club won 40 individual medals at this year's gala, as compared to only 30 individual medals at the 2013 gala, and 12 at the 2012 gala, well done to all.
2. The ratio for 2014 was 2 medals per swimmer, as compared to 1.5 medals per swimmer in 2013, and 0.7 medals per swimmer in 2012…..again well done….to all.
3. In 2012, 11 Male swimmers won 9 medals (0.81 medals/swimmer), with 6 Female swimmers contributing only 3 medals (0.5 medals/swimmer)…..well done the Boys.
In 2013, this situation was completely reversed with 11 Female swimmers winning 19 medals (1.73 medals/swimmer) and 9 Male swimmers winning 11 medals (1.22 medals/swimmer)……and the trend seems to be highlighting the ever increasing success of the club Women at galas, with 12 Female swimmers winning 25 individual medals (2.08 medals/swimmer) against the Men winning 15 individual medals (1.88 medals/swimmer) in 2014…..once again, well done the Women.
4. In regard to the Relay Team events, in 2012 the club won a total of 16 relay medals (4 Gold/4 Silver + 8 Bronze) from both MTR & FTR relay events, in 2013 the club only managed to win 4 Bronze medals from the MTR relay events…..in 2014, the situation improved somewhat with the Women's team 'beaten by a whisker' into 2nd place in the combined 100-119 age group MTR relay, and the mixed MTR Team winning Gold also in the combined 100-119 age group relay, so a total of 4 Gold & 4 Silver medals in the 2014 relays is a solid improvement.
5. In 2014 we maintained the same overall total of 20 swimmers in total, however due to circumstances beyond their control, gala regulars i.e. Diarmuid Hughes, Stephan Teeling-Lynch & Derek Flanagan, Paddy Quinn and Lisa O'Neill were unable to attend. We also added some new club members back to completion this year Carolyn Hayes (ex. Limerick Swim Club), Rae Liston (ex. Mallow Swans & Masters SC) and Conor Rooney (ex. Ennis SC) and introduced debutante Mags Jones to the buzz of pool swim competition.
6. The largest individual medal haul at the 2014 gala was split between Joanne Flanagan and Carolyn Hayes who together won a total of 6 Gold, 3 Silver & 1 Bronze individual medals + 2 Gold & 2 Silver relay medals….a big "Bula Bás" to Carolyn & Joanne.
7. RECORD BREAKERS: In 2014, a number of our swimmers set Irish & Munster records at this gala. (To be confirmed)
Rae Liston:
Age Group (25-29) 200m Breastroke/2:54:27 (Irish Record)
Carolyn Hayes:
Age Group (25-29) 200m IM/2:50:61 (Munster Record)
Age Group (25-29) 100m Butterfly/1:14:00 (Munster Record)
Conor Rooney:
Age Group (18-24) 100m Freestyle/1:00:08 (Munster Record)
Age Group (18-24) 100m Freestyle/2:16:45 (Munster Record)
Age Group (18-24) 400m Freestyle/4:56:45 (Munster Record)
"The five S's of sports training are: stamina, speed, strength, skill, and spirit; but the greatest of these is spirit."…..the organisers of this Gala once again, openly commented on the spirit, camaraderie and enthusiasm displayed by Shannon Masters Swimming Club and long may it continue.
Rgds Your club officials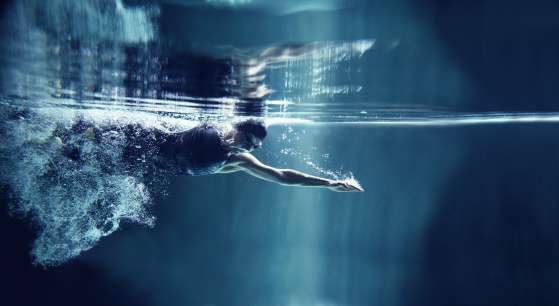 Dear Swimmers
Limerick Masters Gala is taking place on the first weekend of March 1st / 2nd
We are hoping to have another great turn out from the club as we aim to achieve. your entries are due in ASAP!!!!
http://www.irishmastersswimming.ie/?q=galas
LIMERICK MASTERS LONG COURSE GALA, UL POOL (01/02 March 2014)
Dear Swimmers,
Our next club outing is to the Limerick Masters Long Course (50m Pool) Gala on the 1st & 2nd of March 2014.
We normally have up to 20 swimmers competing at this gala which has adult only participants ranging in age from 20-80+.
The ability of swimmers at these galas varies greatly and for those of you who have not swam at a Masters Gala before & may be a little awed, you have nothing to fear.
All swimmers will only swim in heats with men/women (All events are MIXED) who have similar times for event distances, for instance if you believe you can swim the 200m Freestyle in 3:30, all swimmers in your heat will have the ability to swim the 200m Freestyle in approximately that time (Coach STL will help you with times for distances).
The gala itself is well run and great fun, you will get a chance to dive off blocks and get split times & official times for your distances, a swim gala is definitely a must for your 'bucket list'.
As before, all we require now is for you to let us know by return e-mail which events you wish to enter.
The club will then collate all entries into one and send a cheque with entries off to the Gala Organizers. The individual entry fees must be paid on the day or before the gala to any member of Shannon Masters Committee.
Unfortunately there is no refund once the entries are submitted.
Swim Ireland Competition Insurance is required for this gala, most of you have this in place before the Mallow Gala, if not you may have to pay the difference between Non-Competitive (€23.50) and the Competitive (€39) insurance.
Only Stephen Teeling-Lynch & Erin O'Donohue have indicated they wish to enter the 1500m Freestyle which this year is on the morning of the 2nd of March, so if you wish to enter this event we need to know asap.
As then closing date for this gala is next week, we would appreciate if you could let us know ASAP which events you wish to enter.
See attached information & 2013 event review.
Yours in Swimming,
Club Comittee
Junior Swim squad with GoTri Racing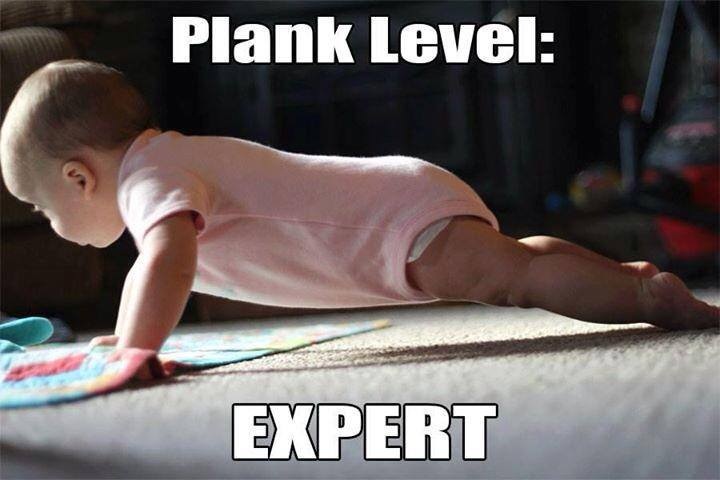 Our junior swim squad is run through GoTri helping to build the next generation of adventurous triathletes. All children are welcome along even if they only want to partake in the swim sections of the training.
Our sessions take place on fridays at 4 to 5pm and sundays at 4:45 to 5:45 pm
Sundays session is going from strength to strength but we need more swimmers for Fridays at 4pm so spread the word
Saturday swim sessions :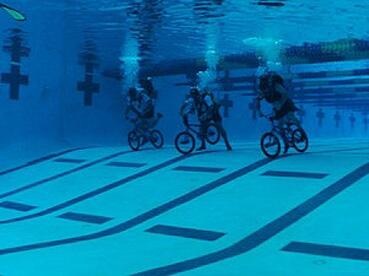 Saturday swim sessions are due to end on the 3rd weekend of February –
These sessions in conjunction with the Tri club have been a great success but due to the racing seasons starting and with the Irish Masters at the end of February numbers will start to dwindle.
if the demand is there we will look at running a few one off weekend to focus on the swim to bike sections etc
Email info@gotri.ie if you have any suggestions
 Mallow Masters swim Gala 
what a great day (& night we shall talk about the darkness later )
After a great build up in training and the promise of a big turn out for the gala, performances delivered were impressive after all the hard work. There was no let up in the training for this gala by coach STL with an A2 endurance session on the friday morning before along with some athletes from the tri club having to face strength and conditioning testing on the friday evening.Never the less performances were great by some and solid by others.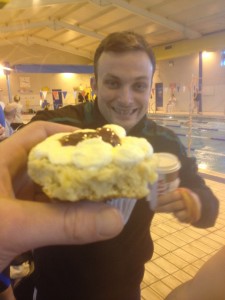 Club mischief ….. Diarmuid & STL invest in the Daddy bellies 🙂
Our Ladies lead the way!!!
The WOMEN,S team consisting of Avril Clancy, Alison Rooney, Anna Crooks,Joanne Flanagan, Kristin Onderdonk, Margaret Hodge, Rebecca Coughlan,Hazel Ní Chathasaigh, Lisa Purtill O'neill, Erin O'Donoghue and Claire Murphy outscored all other Womens teams to finish in 1st Place….. Well Done to All. With a special mention to Hazel, Rebecca, Anna and Avril who took part in their first galas ever with medal winning performances to boot. Well done ladies.
The MEN's team unfortunately lost a few swimmers who were struck down at the 11th hour with the dreaded 'Man Flu' condition, however the team on the day consisting of Diarmuid Hughes, Stephan Teeling Lynch, Mairtin Grealish,Mick Rooney, Brendan Hughes, Alan O'Brien and Jason Fitzgerald finished a very credible 5th place OVERALL in the Men's section. ( special mention to Martin who took on his first gala – well done sir )
The mens team highlight was the medley relay where they took gold ahead of limerick by the smallest of margins – thanks to the efforts of Diurmuid n the fly, Brendan in the breast , Jason in the Free and STL in the B/C.
Overall the mens team were overshadowed by the victorious ladies 🙂
Thanks also to our Team Manager Martina Clancy who kept everyone prepared & focused on the competition on the day.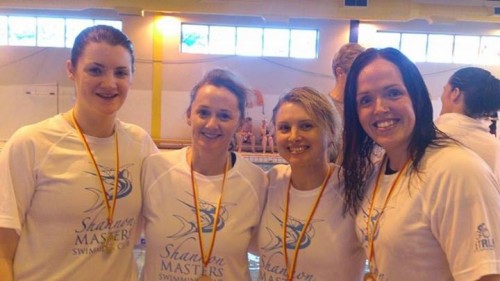 Don't our team T-shirts bring out the color of our smiles 🙂
"Shannon Masters Women on Top at Mallow Masters Swim Gala"
18 Men & Women from Shannon Masters Swimming Club took part in the Mallow Masters Short Course (25m Pool) gala last weekend to compete with adult swimmers from the four provinces of Ireland in a range of different swim events.
On this occasion, out of 20 plus Masters Swimming clubs, Shannon Masters finished 3rd overall, and contributing towards this achievement were the Women's team which finished as the leading points scorers in 1st position and the Men's team which finished in a very credible 5th place.
On this occasion the club swimmers won a total of 14 Gold, 12 Silver and 13 Bronze individual medals and Gold & Bronze medals in Medley & Freestyle Team Relay events.
In the 400m freestyle race, Becky Coughlan (Ennis) battled it out with Erin O' Donohue (Ennis) for Silver & Gold medals, the former taking the glory on this occasion. In the men's section of this event Jason Fitzgerald (Newmarket-On-Fergus) finished in 3rd place and Maírtín Grealish (Gort) finished in 2nd place in their respective age groups.
In the 100m Individual Medley (All 4 Swim strokes) Joanne Flanagan (Clarecastle) won the first of her 4 individual gold medals, with Anna Crooks (Gort), Kristin Onderdonk (Sixmilebridge) and Alison Rooney (Inch) winning bronze medals in this event in their respective age groups. In the men's section of the 100mIM Diarmuid Hughes (Shannon) won silver.
Both Erin O' Donoghue and Stephan Teeling-Lynch (Shannon) won silver in the 100m Breaststroke event.
In the 50m Butterfly event, Diarmuid Hughes won Gold with his brother Brendan following closely afterwards in 3rd place, in the women's section Joanne Flanagan took her second Gold of the meet in a very competitive field.
In the 50m backstroke event, Alison Rooney won Gold in her age group category with Claire Murphy (Newmarket-On-Fergus) and Kristen Onderdonk winning silver and bronze respectively in their age groups, in the men's section, Mick Rooney (Inch) claimed a silver medal in his age group.
Mick Rooney collected a Gold in the 100m backstroke, with Claire Murphy claiming a silver in her age category.
In the very tough 400IM event, Stephan Teeling-Lynch impressed to come first in his age category.( death defying 🙂
In the 100m Freestyle sprint event, Joanne Flanagan bagged her 3rd Gold medal of the day, with Anna Crooks winning a silver and both Hazel Ní Chathasaigh (Limerick) & Erin O' Donohue winning bronze medals all in their respective age groups.
A 25m fin swim (Under or Overwater) event was added to this gala and Lisa O'Neil, Brendan Hughes, Mick & Alison Rooney won Gold in their respective age categories.
The endurance 200m freestyle event saw Joanne Flanagan win her final individual gold medal with silver medals being won by Lisa O'Neill (Shannon) & Alan O'Brien (Limerick), bronze medals were also won by Becky Coughlan & Brendan Hughes (Shannon).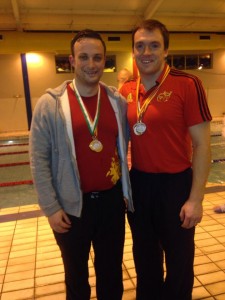 In the 50m Breaststroke events, Avril Clancy & Margaret Hodge (both Shannon) competed well with Clancy collecting Gold & Hodge winning silver in their respective age categories.
Club coach Stephan Teeling-Lynch (Silver) battled it out with Diarmuid Hughes (Bronze) in the men's 100m Butterfly race, with only a single second separating the two at the finish.
In the final individual event of the day, the Hughes brothers again faced up to each other in the 50m freestyle with Brendan edging past Diarmuid to claim silver on this occasion.
In the relay events, both the Women's 4 X 50m Medley Team Relay consisting of Joanne Flanagan, Erin O' Donoghue, Lisa O'Neill & Becky Coughlan and the Men's 4 X 50m Medley Team with Brendan & Diarmuid Hughes, Stephan Teeling-Lynch and Jason Fitzgerald won Gold in the combined 120-159 yrs. age category.
In the mixed 4 X 50m freestyle relay, Erin O' Donoghue, Joanne Flanagan, Brendan & Diarmuid Hughes competed well and were narrowly beaten into 3rd place in the ultra-competitive 120-159 yrs. age category.
Team Manager Martina Clancy was delighted with the overall performance of the club, which will hope to build on this performance for the National Long Course Masters championships in UL in March 2014 
please note we want all swimmers to take part in the limerick gala  – even if it is just one swim, your points will towards our team goals 🙂
contact Mick or Stephan by email shannonmasters@hotmail.com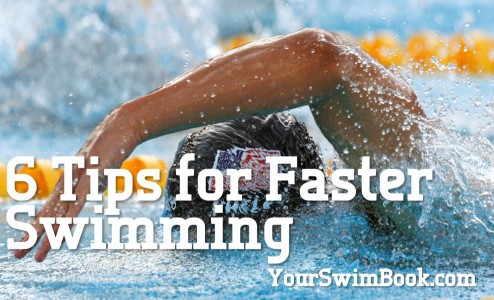 1. Allow Disappointment to Fuel Your Motivation
Eddie Reese has always said that the best hate to lose more than they love to win. I had a chance to speak to Brendan Hansen about this and he told me that what fueled him to get up every morning for practice was not to break a world record or win Olympic gold, but that he remembered how it felt to miss the Olympic team in 2000 and that he never wanted to feel that way again.
You can approach disappointment in two ways, you can feel sorry for yourself, question your ability and allow it to rob you of your motivation or you can have resolve and use it as motivation.
2. Listen
This may seem simple, but it isn't always. For an athlete to live up to their full potential they need to trust in their coach and trust themselves. Listen to your coach, ask questions and be open to what they are saying. It may not always be what you want to hear, but quite often what we don't want to hear is exactly what we need to hear.
Also learn to listen to your own body and head. Understand how you work and be aware of how your body moves and mind reacts. You need awareness to make positive changes and to improve you need to make positive changes.
3. The Clock Can Be Your Best Friend.
How do you know if you are on track and if you are doing sets in the way they are intended? Most often sets are designed around goal times and splits and the best way for you to achieve the goals of the sets is for you to to use the clock.
Swimmers will often profess that long sets and swims are boring, my belief is that is because they lose focus. In longer sets pay attention to your splits while you are swimming, make goals for each 100, this can be done at max effort or at 70% effort. Precision is a skill, a skill that can be the difference between winning or losing or improving or plateauing.
Use the clock as motivation and never depend on anyone but yourself to get your times.
4. Race
Every opportunity you get put yourself in a position to race. There will be sets where this may not be appropriate, such as recovery sets, but every opportunity you get in practice race. Remember you are practicing to stand up and race seven other athletes and the more you practice racing and being able to train your mind and body to be successful at that skill, the better your chances of success.
5. Develop Independence
When you step on the blocks at a competition there is only one person in your lane, one person who is responsible for your success and that is the same person that stares back at you in the mirror everyday. The only way that you can truly take on the responsibility for your own success is to develop your independence everyday in and out of practice.
Wake yourself up for morning practice, don't depend on your parents to do it. Get your own times in practice, don't expect your coach to do it. Give a 100% in practice to achieve the goals of each set, don't depend on your coach to remind you or motivate you.
6. Never take yourself too seriously
Always remember swimming is just that, swimming. As much as our goals are important to us, as much as we work our butts off and as much as we should be committed and dedicated to the process, in the end it is just swimming.
Take the endeavor seriously, but never take yourself too seriously. Relax, enjoy, laugh, have fun and never forget the difference between person and performance. You are not how you perform, that is a moment in time, you are much more then your performance, never let a performance define you, let your actions define you.
In the words of the greatest coach of all time, John Wooden, "What you are as a person is far more important than what you are as a basketball player."
Our sport is a wonderful pursuit, don't sacrifice your enjoyment of it because you have taken too much time taking yourself too seriously.
About the Author: Jeff Grace has coached for over 20 years at all levels, and was most recently the assistant age group coach at the Hollyburn Country Club in West Vancouver, a NCCP Level IV coach, and has over 100 published articles on the sport of swimming
swimswam news as source of above article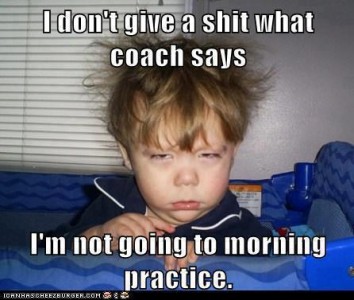 Swim training gear : what you need at our shannon masters session and GoTri racing weekend sessions
hat
goggles
togs
kick board (shannon pool supplies some but not all )
pull buoy
hand paddles — we recommend TYR paddles
snorkel– we recommend the Finis model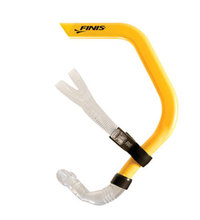 A word of advise is to always have 2 goggles just in case one pair break
*its mandatory for all athletes to have their own water bottles on longer sessions – optional for 1hr sets – but your responsibility to replenish accordingly after sessions
The swim team receives a discount from www.swimkit.ie on group orders – if you need something ask Mick or stephan at the sessions as we may be putting an order in…. every little helps
This is important — all for one and one for all — if you or a team mate don't have a training aid with them, then the whole lane is not allowed to use the equipment — the buddy systems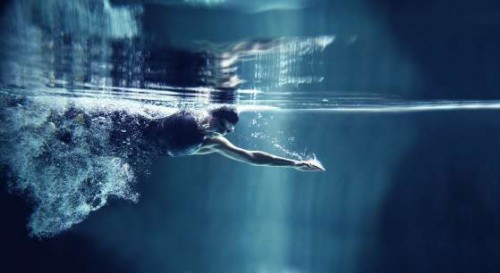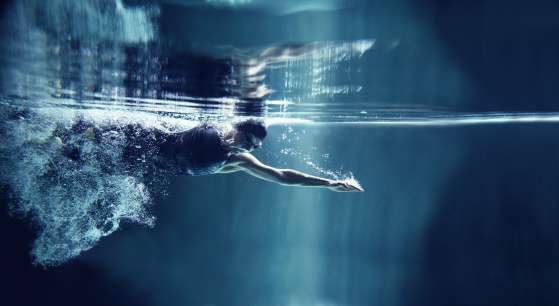 Swimming training updates :
Membership forms for Thursday Ul swimmers and the shannon swimmers will be available this week for download : we are just finalizing a few details
https://sites.google.com/site/mallowmastersswimmingclub/match-stats
Mallow masters swimming gala is our first club target. This year it falls on December 7th. last year it was a highly successful outing for the club with a huge return of medals but also it was the first swim gala for many and it allowed us all to adapt mentally to the gala scenario and retarget the Ul long course nationals later in the year.
provisional list of events https://docs.google.com/viewer?a=v&pid=sites&srcid=ZGVmYXVsdGRvbWFpbnxtYWxsb3dtYXN0ZXJzc3dpbW1pbmdjbHVifGd4OjFjZjAyNDljMWJjMDIwZGE  (copy and past into web)
The Lane Rules 
http://swimswam.com/dont-swimmer-8-swimming-etiquette-donts/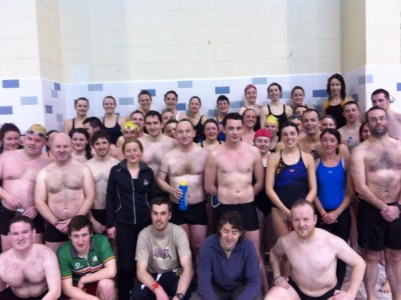 1. THE BLACK LINE ZOMBIE.
Swimming is an anti-social sport in some regards; we spend hours on end swimming back and forth, lost in our thoughts, often too out of breath between sets and repeats to spend any remaining air on conversation.
During our unending march up and down the pool, it's easy to get hypnotized by that tiled, black line that is often the only thing that stares us back in the face for the duration of our workout. Just remember to not to fall for its tractor beam and swim up-and-down directly above it, lest you slap a couple teammates with your meat-paddles.
2. I'M NOT TICKLISH, SO THIS ISN'T FUNNY.
Okay, I kind of lied. I am ticklish. But just a little. And certainly not in my toes to foot area. Which makes it all the more infuriating when the swimmer behind me – instead of passing – stays tucked in behind me, enjoying a free draft while also trying to instigate a tickle fight.
Not interested, sir.
3. DON'T MAKE PEE ANNOUNCEMENTS.
Look, you and I both know that everyone pees in the pool. It's not a secret. And while outsiders – rather understandably I would think – imagine we are an insane lot by admitting to the fact that we swim around in pools that we freshly peed in, let's all just play the deny-deny-deny card on this one.
There are things we don't ever need to think about. Our parents, doing, you know. Where hot dogs come from. And swimming around in freshly-peed in water.
4. STOP PULLING ON MY LANE ROPE.
Because when you do, it means that I cannot. (Just kidding! Well, sort of…)
5. TURN AT THE MIDDLE, OR LEFT CORNER OF YOUR LANE.
Just like driving, or walking, or life in the general, observing the rules of the road always makes things go a lot smoother for everyone involved. Less head-on collisions, and fewer fist-waggings.
Circle swimming, although short of traffic fines and reflective signage, has its own set of peculiar customs. Swimming in a circle, for one. Which means not swimming in a rectangle, or worse, a rhombus.
Remember to angle towards that big, black T when swimming into the wall so that the toe-tickler behind you has room to swim into their turn as well.
6. YOU'RE TIRED? THAT'S GREAT. MOVE OVER.
You're bushed. I get it. Swimming is rough stuff. But if you're gonna sit out a repeat to stretch out a cramped muscle, adjust your goggles, or reread the set, please move your posterior to the far depths of the corner of the lane so that your lanemates can turn unobstructed.
7. WHAT'S THAT? YOU'RE GOING SLOWER THAN ME? PLEASE, FEEL FREE TO PUSH OFF RIGHT BEFORE I TURN.
This is most common during meet warm-ups. You'll be building up to a good boil, cruising into the wall to do a fantastic, race-speed flip-turn, only to have another swimmer watch you intently swim towards him or her, and then decide to push off right before you turn.
You're not even halfway through your breakout when you submerge below said swimmer, who looks at you with an expression that can only possibly read: "Derp."
/RAGE
8. GRAND THEFT KICKBOARD.
Equipment tug-of-wars are never funny – unless you're not involved. At that point it's kind of funny. Watching two teammates yank a kickboard back and forth, when the easier solution would be to jump out and get a new one, is an absurd show of pride.
How do you insure that your teammates don't snipe your stuff when you're not looking or still swimming? Build a pyramid of your gear at the end of your lane, and if that fails, just make sure you get your hand on the wall first.
what other ones can you think of ? list them below
STl