Our weekly roundup !! Week 2
What have our mischievous adventurous members been up too ?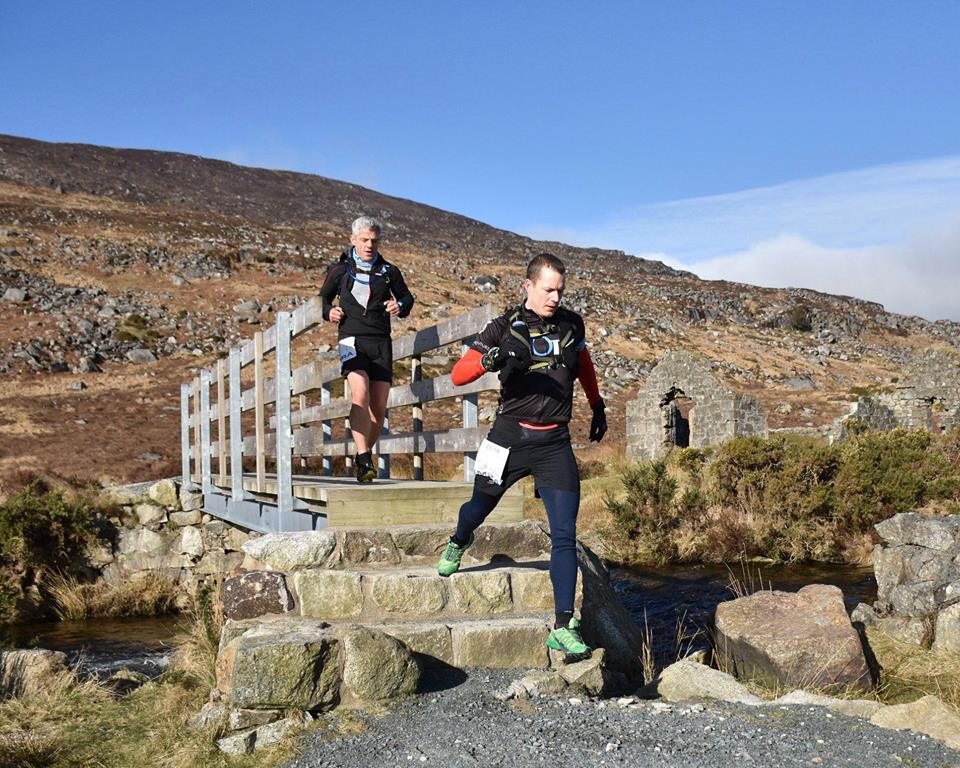 A trip to Glendalough and a long run in a relay format. 2 people short during the week, the mountain goat Paul Tierney put out a call in our club forum. Up stepped the Bullett & Des Broaders. Two souls well adept on all terrains
What did the race involve ?
Best read Paul Tierney's race recap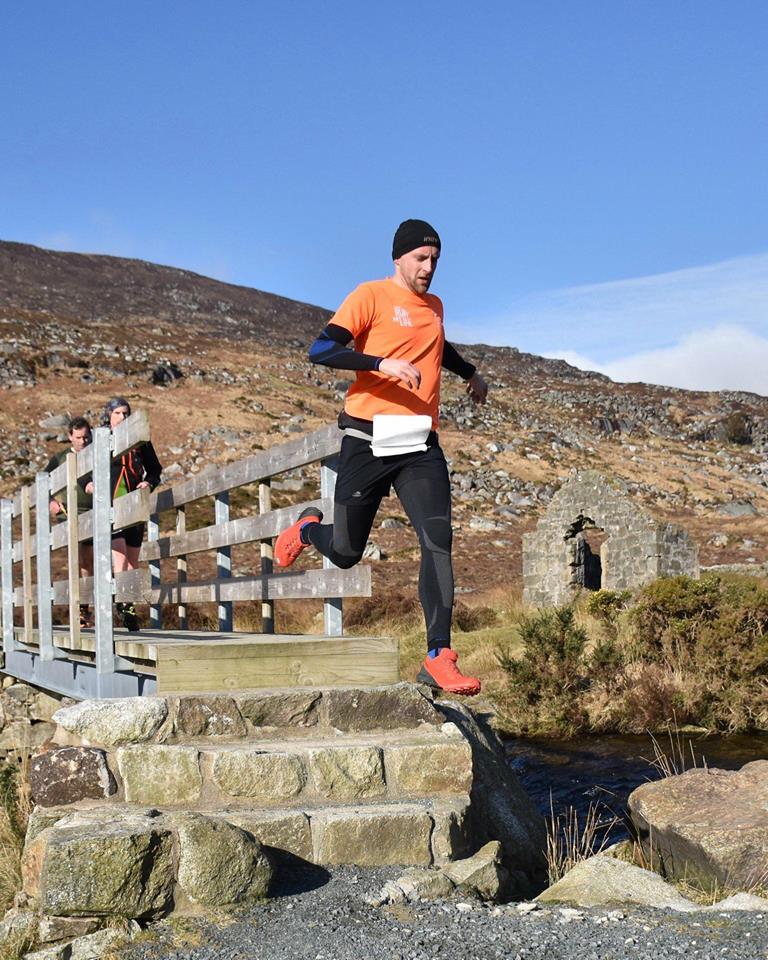 Well chief, don't know the results yet aside from Meskell coming second. The race involves navigating to, and touching, each of 7 high lakes in the Wicklow mountains and back to the start. Lots of open mountain and very technical terrain, some really tough climbs in there. It was chasing starts & certain categories of age and gender got time bonuses starting earlier to level the field and then everyone races for the line. The relay team had a 15 min head start on the solo runners so it was gonna be interesting to see if they could stay ahead or would they be caught by any of the solos. The relay team did savage, the ripped up the course and finished very high up I'd say, no chance of catching them. Derek in top 5 most likely, I might have scraped into top 10, Alan a bit behind me. Everyone finished with good times. Unbelievable weather, the stunning views definitely costs us a few minutes cos you couldn't help but enjoy them!
Who took part in the relay ?
Becky the Bullet, Sean then Des Broaders and then kev Cullinan aka Caoimhín ( he's a bit like Puff Daddy the rapper now known as P-Diddy 😉

The banter ? We are told "what goes on an adventure tour stays in the woods "
😇
SWIM : BIKE : RUN : ADVENTURE : Walking :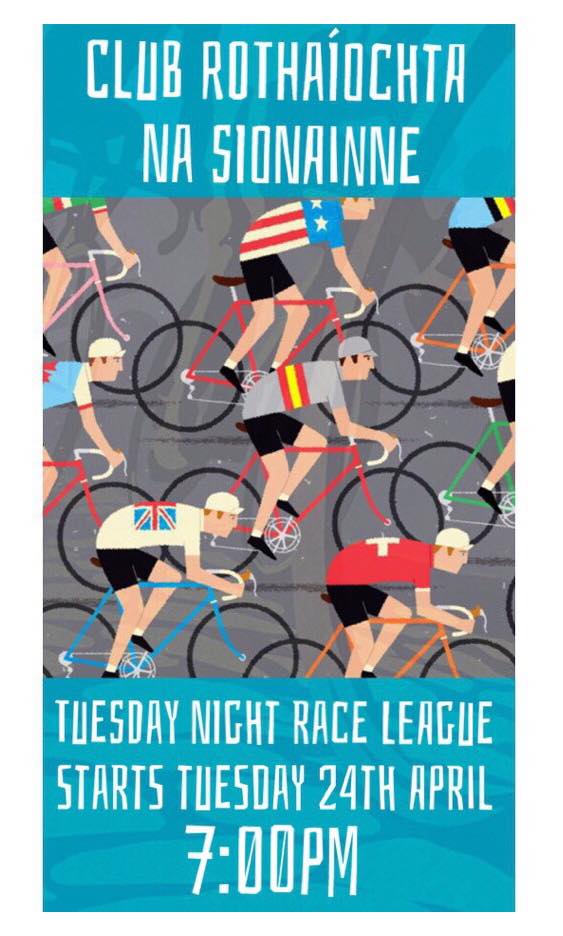 The weekends racing …… did we miss you ???
( how can we support your goals ? Tips advice cheerleaders ?) just ask
The Ennis Track 10km
Becky the Bullet Coughlan took an impressive win and a new pb 39:27 to capture her local 10km & club 10km champs trophy. Gerry Hayes – Long Time Ennis track club coach had to be one of the proudest men in Lees road. A fine vain of form for the bullet.
Jaime Kelly was first junior home in aprox 38mins a good time but we know that Jk would be wanting more from himself. A great future ahead of him.
Pp power continues his rich vain of form with a solid 37mins & change !!! He will be a club athlete to watch as the season goes on
Check the link here for your results 🙂
Becky, PP, Jaimie, Mikey Meehan, Diarmuid Hughes all made the first 2 pages – well done folks – let us know what you thought of the race in the comments !

Best Male & female ? The Bullet and PP took top GoTri Club Honors 
Juniors ? That Kelly fella !! YUP the young Gun Jamie 
2km kids dash participants ? Over 200 kids took part in this great event inside lees Road in Ennis. A fantastically wooded venue with great walkways, a track & changing room, AstroTurf and playgrounds.
Well done to all the kids who took part.
Craughwell 10miler and David Richardson Flys the Flag with his 58min Run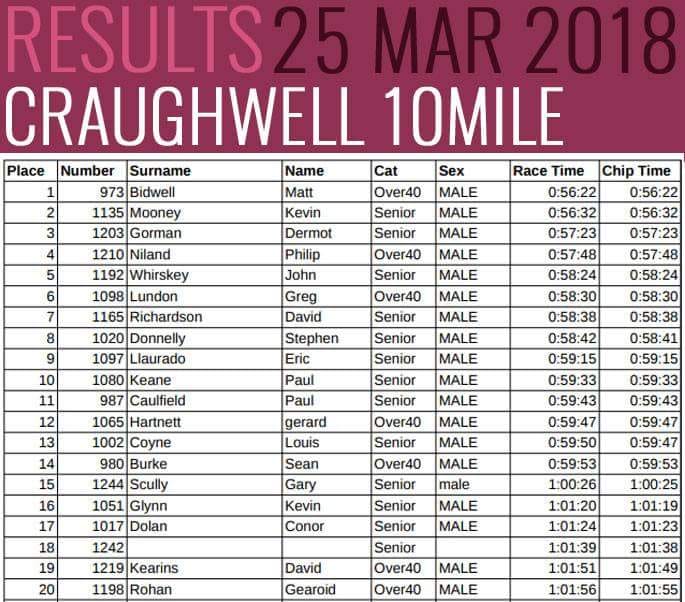 The Ennis Duathlon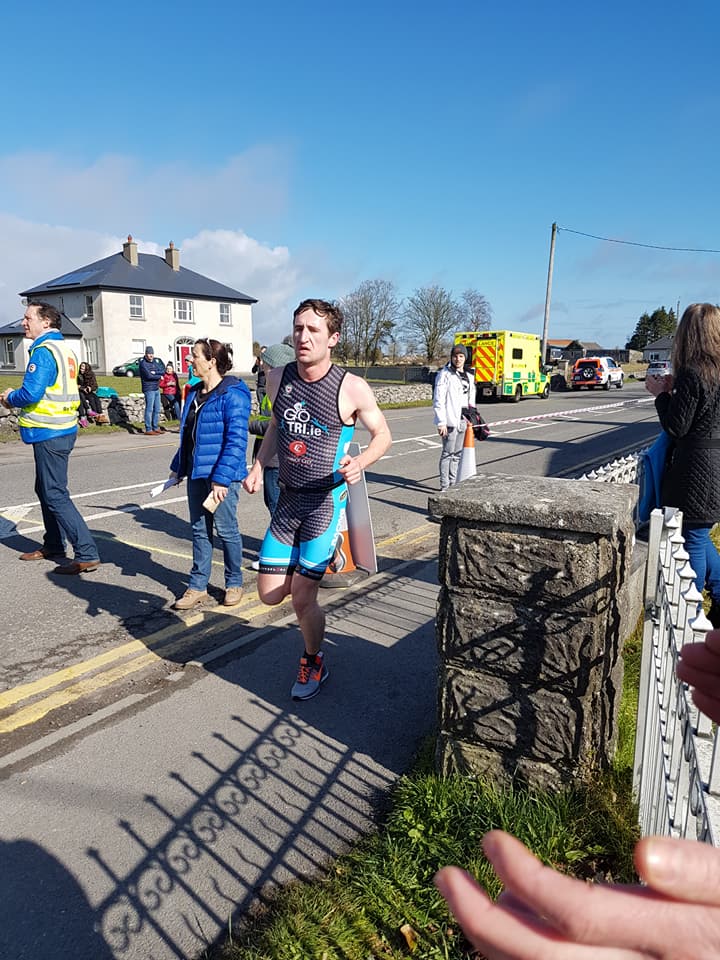 The real race ?
The main event was the battle of the Luke's relay versus the Sexton fella. The war lines were drawn in the sand and Rory had to give it his all on a tuff day of racing. The standards were very high with the event being national series.
Limerick Tri club athlete Colm Turner took the win ahead of John Grainey of Galway with Rory coming home strongly for third.
Females versus the men ? If we were to decide the battle of the sexes who would have won the leaky cup ?
Top 5 club men = Rory (3) (10*) Luke (11 ) Ger (17) John Mangan (28) Eamon Morgan
Top 5 club women = Aoife Fennell (12)
Well Ladies you handed the men bragging rights with this one…….. The show rolls on to Hell of the West and the battle for the leaky cup
Check results here
 http://racetimingsolutions.racetecresults.com/Results.aspx?CId=16269&RId=878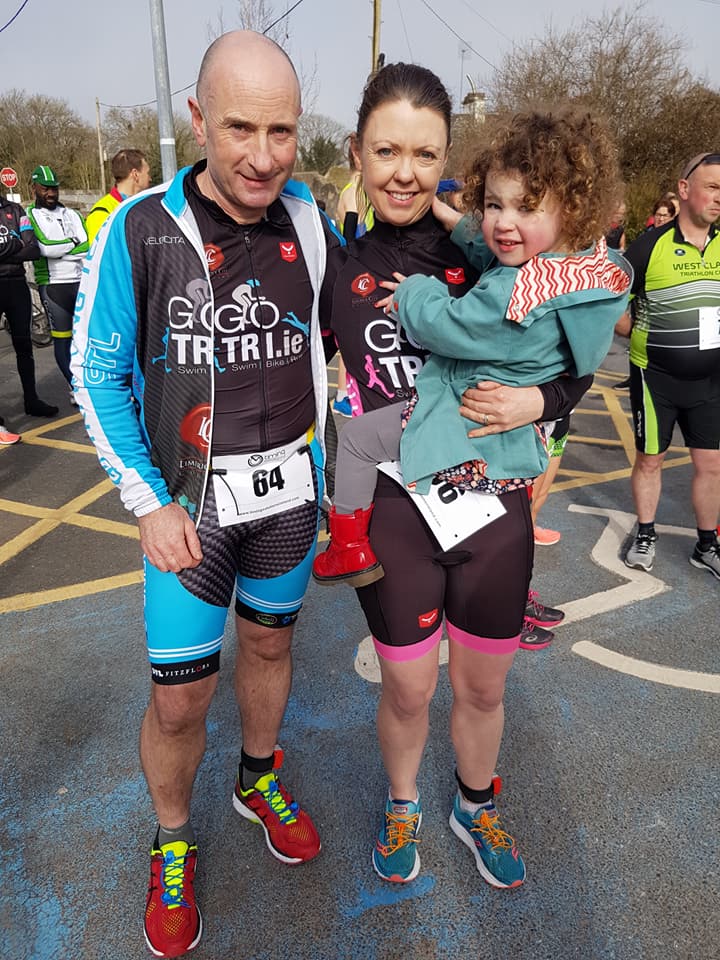 CLUB Rothaiochta News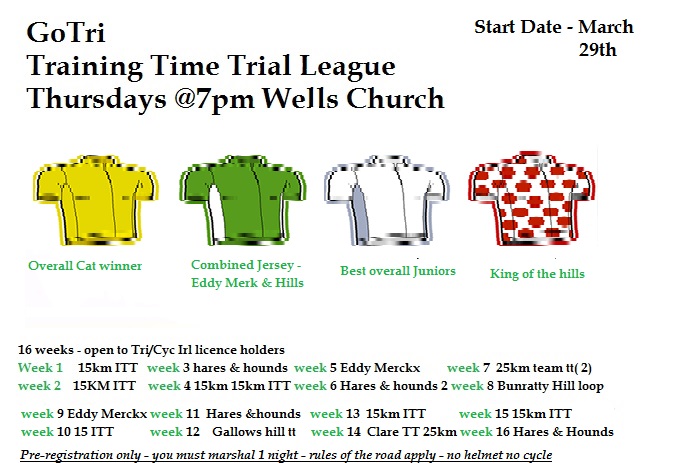 Rathkeale was the spot, a new location for racing for the rescheduled Daragh Mccarthy & co solicitors Cup 
The recap –
A3 race was fast from the start and a large group working together made it hard for the a1/2's 3 minutes behind to catch up. Strong riding by John Butler, Karl Fogarty, fiachra and Rory made it hard for Richie in a2 desperately trying to catch up. All were caught dosing however when a group of 8 slipped up the road on the final lap. Courageous riding by John and Rory saw the gap stay at an agonizing 20 seconds but the race was for 9th. Karl took the bunch sprint for 9th with a few bike length to spare and John Butler came in for 10th somehow after all the turns he took in the finale.
A4 – recap
fair play to Kieran Boland, Kieran moloney and Colin Lynch who all finished in the a4 bunch that was strengthened with the M40's from a1/a2/a3
Riders on the start line
Rory sexton
Karl Fogarty
Fiachra O Murichu
John Butler
Richard Quinn
Kieran Boland
Colin lynch
Kieran maloney
In the words of the Maloney Lad — his memory of a good first event
Rathkeale A4 Race Report. Arrived at Race HQ the Rathkeale House Hotel, no horses or sulkies to race so full steam ahead with the bike race. 8 CRNS racers togging out today 3 A4's (Colin, Kieran B & Kieran M) 4A3's (Fiachra, Karl, Rory & John) & just the one A2 rider in the club this year Richie Q.
After bumming a few electrolytes from Colin & copping some abuse from the other pros in his van "Team Steam" rolled out like clockwork for a warmup, I think they call it a set these days, leaving yours truly to sort out all the shit I should have done the night before. Will I ever learn! Anyway, after finding a few other troops and getting a good warm up done we rolled up to the start for the pre race preaching on deaf ears. Don't cross the white line or else… 30 seconds into the race… around a bend.. must be no white line on this road.. bikes all over the place… shouts of car up … car down… tractor… truck… and yet the pace is crazy, lads attacking all over the place… nothing sticks and things calm down. Phew feeling ok time for a gel we turn a corner into the wind, time to sit in and sus things out. Colin flies up the outside looking strong and leads the group out. There's two lads up the road, kind of dangling there going no where really. No sign of Kieran B, have a word with Colin, hasn't seen him either. Ah well.. banter when we get back.. What can u do. Things get a bit pedestrian so have a go at the front myself cop a great photo op. One to show the grandkids in years to come.. gotta love been in the right place at the right time. Spot John O'Donnell looking fresh & doing an honest turn on the front. Second last lap 3 A2 M40"s break away and we don't see them again for the rest of the day. The group chases them half halfheartedly but no coherent effort comes together. Disappointed with that, next time need to try and go with the breakaway. What can one learn from this grasshopper…With about half a lap to go, a boy day kid Boland arrives at the front of the group to stretch the legs and test those wheels. Feeling comfortable all day in the bunch he says, looking too comfortable if u ask me, we all roll in the road for the minor placings. The sprint is a bit of a half hearted affair, no points up for grabs and top 3 places already decided. So quick change, quality coffee at the bar, that's why we cycle after all, quick bite and home to gather the other points… brownie points so I can do it all again next Sunday.. ras Laois.
We asked Alan Dunlea for a few Words on Ras Mayo but he spilled his heart out in the club Forum like Ellia Vivani after Gent Classic at the weekend so this is all we have to say about his Macho Man Randy savage impersonation ….
Stage 1 …88 kms
Stage 2….3.4 kms hill TT
stage 3….104kms
Connemara/coastal so not flat and very windy
120 riders took part.A2 A3 and juniors.
Riders from all corners of the country.a lot from the north and Dublin.
I finished 70th
Banter???
Chewing my handlebars for 200 kms so no banter to be had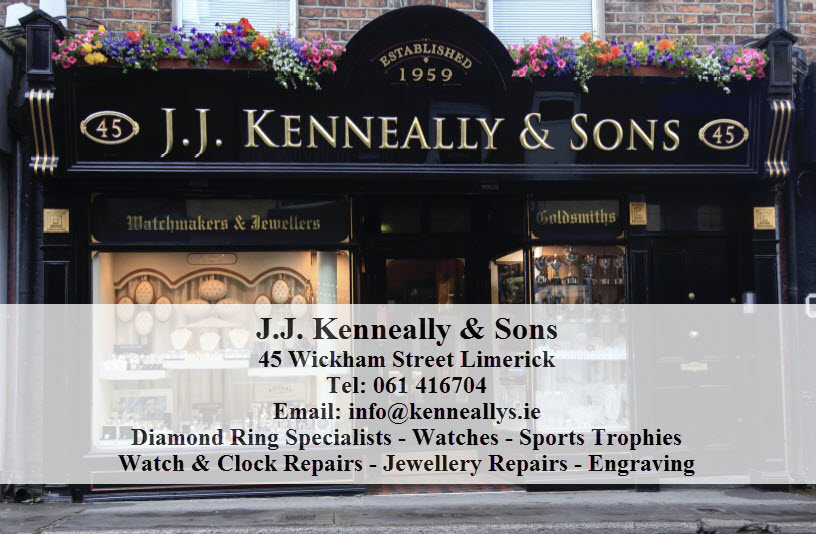 We are not sure if Alan will win the TT prizes this year …… but we hope he will need some engraving done 🙂
SPORTIF NEWS 
Sportif group & Leisure riders
The Stephen Roche Atlantic Challenge is the big one. Jerseys were to the fore on what can be described as a perfect cycling day in West Clare taking in the amazing scenery. Let's be honest any day back west with a bike is pure bliss !!!!
So who took part?
Shirley, Sinead Corbett, Karina Murray, Val Byrnes, Mark Bergin, Tommy Mallon I think We did 80km.
Mike Reidy & Friends took on the 125 ( he in but not the club he says 😉 )
Dermot Dunne attacked the start line telling Sean Kelly he only won all his majors because he wasn't in them 😉 #thefightingdub #weloveit
I can't slag him too much the man bought this reporter coffee 😉 A1 in my book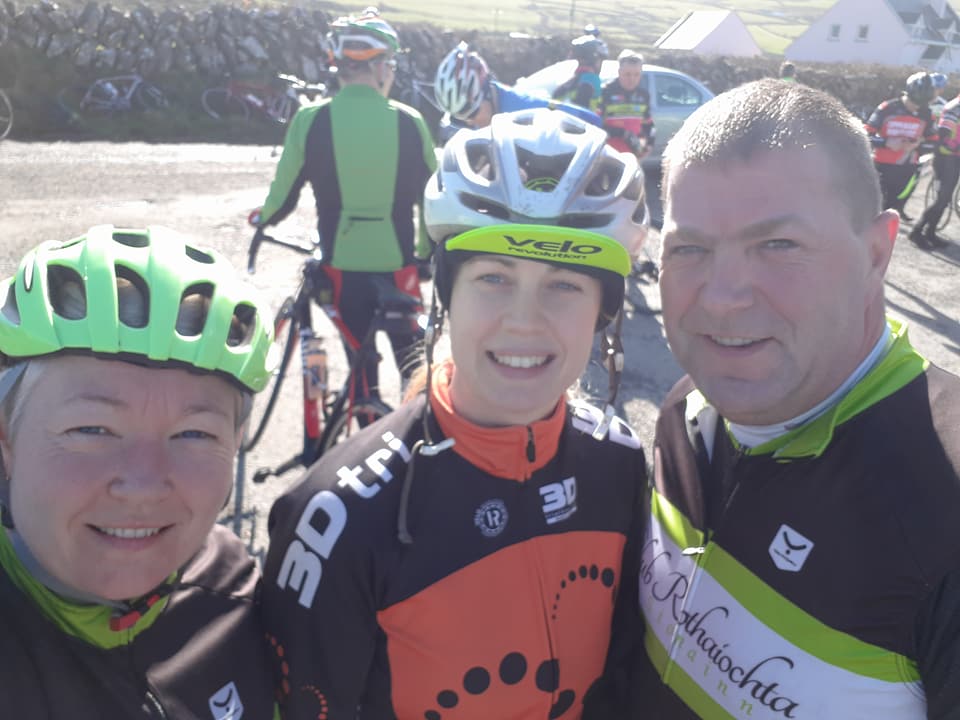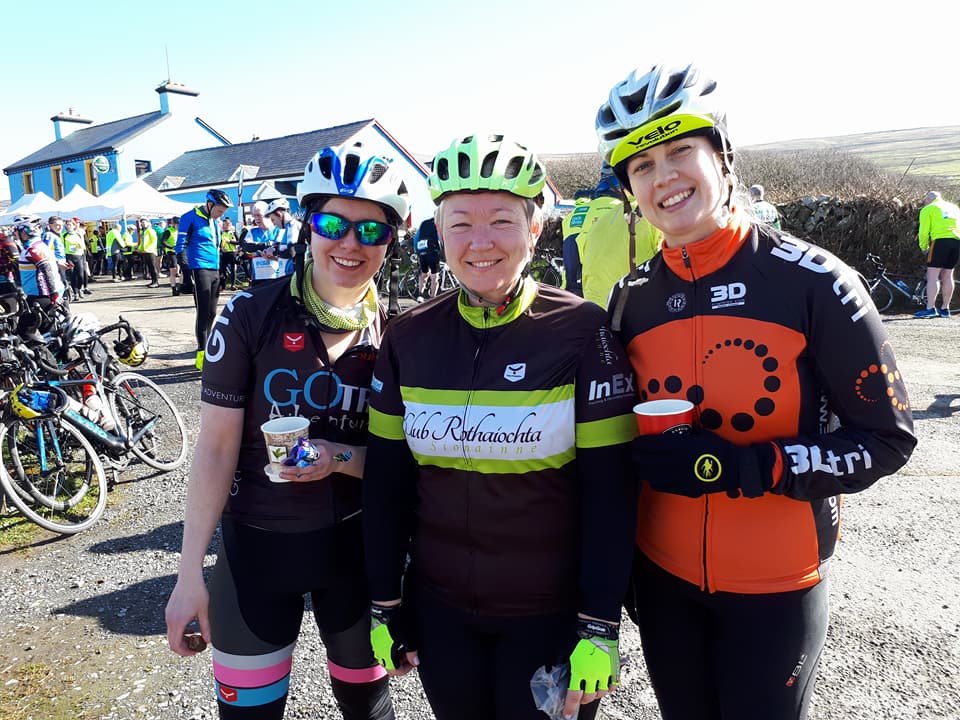 open water swimming news and views…. what races are we going to this year ?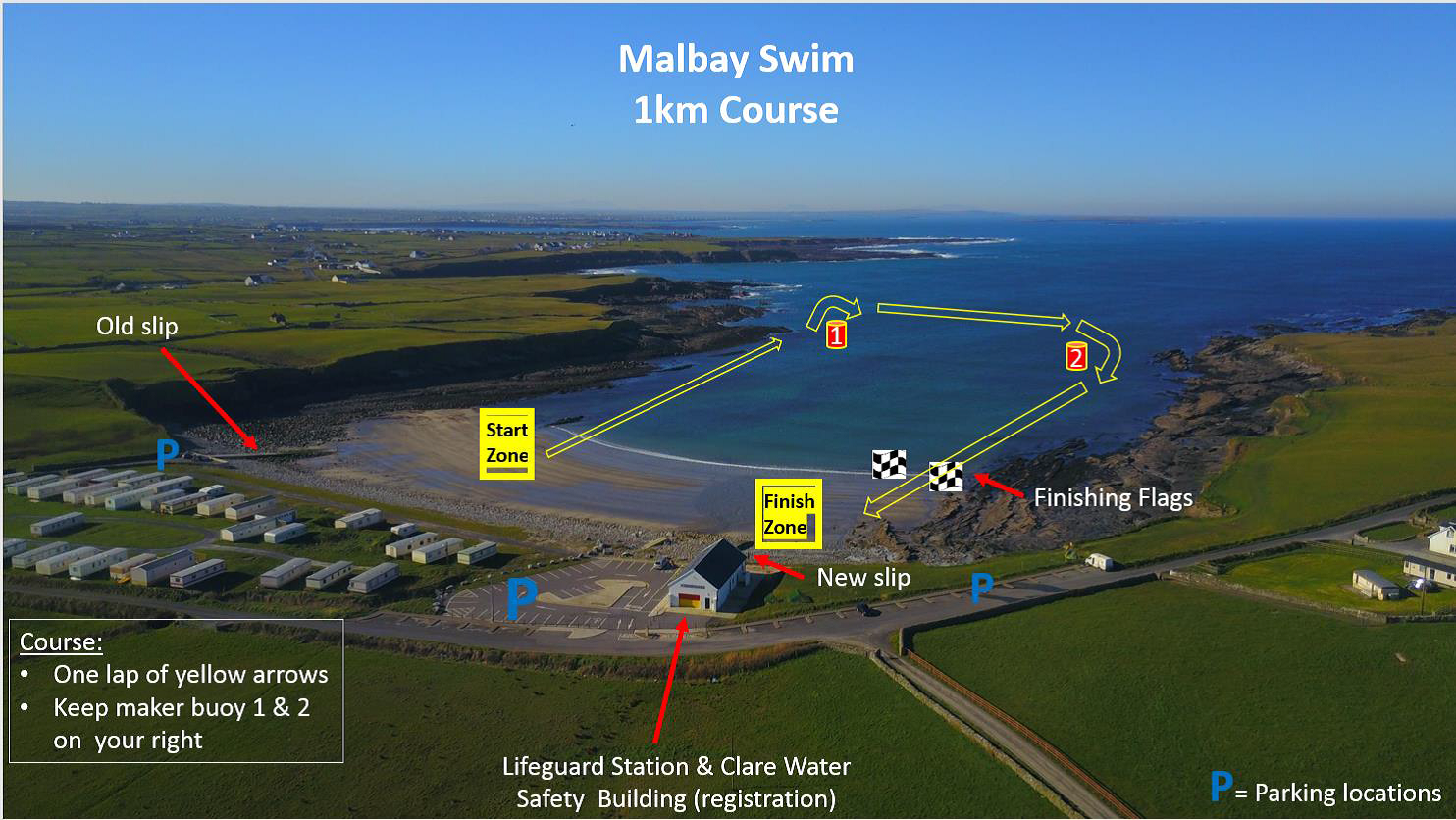 Paddy and Diego went to Tralee masters swim gala but as of yet we see no pics of medals ,,,,, those lads are a bit shy so once I get a message I will update ….
The weekly round up – No2