The weekly round up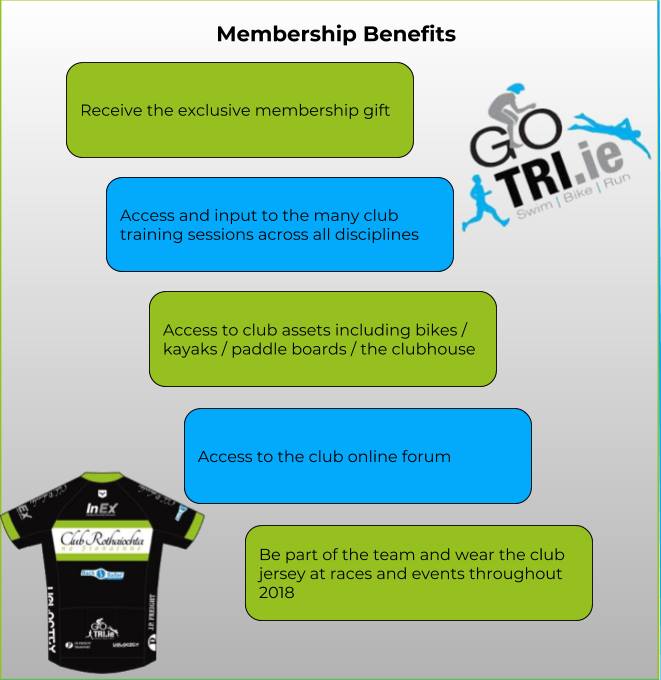 Is the summer ever going to arrive? Who knew Stephan could serve coffee, answer questions on the human anatomy, tell a story about the 1000 jobs he has had, the events he has been at and assign characters to us all from sesame street J !!!
The good old Oscar grouch met Bert and Ernie along with a few other grumpy old characters drowning their knowledge in the good old black stuff!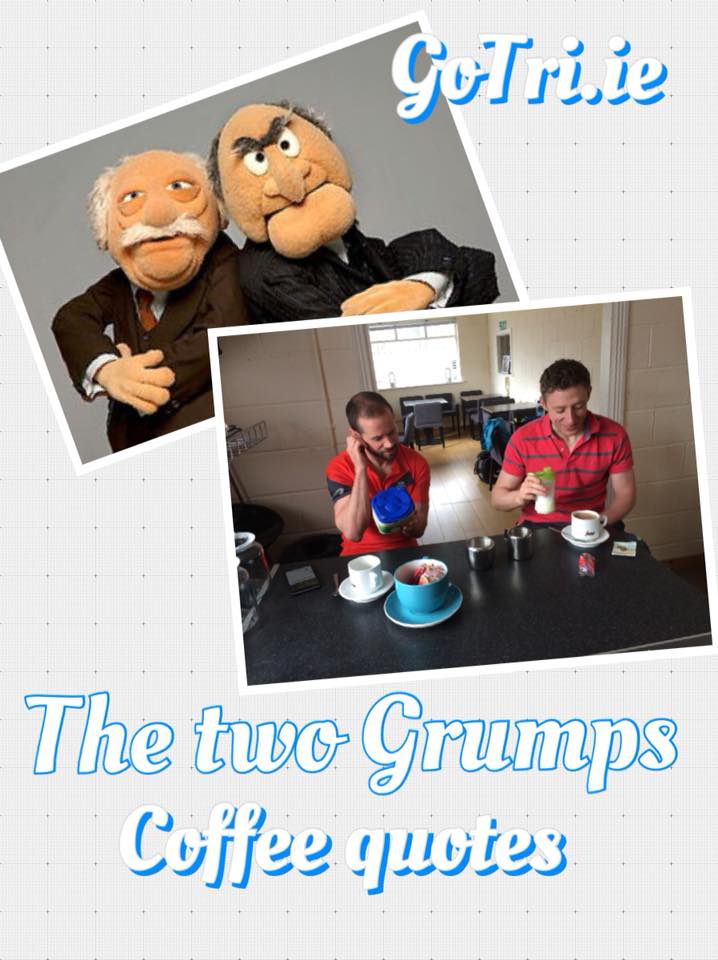 The week in review
Hats off to everyone who took on a mammoth 10miler out in Tuamgrainey, we wonder if anyone will ever compete in it again. By all accounts the course was biblical ……… but aren't they the ones we all remember and in a strange sadistic sort of way, proud of?
I was proud to see a lot, proud of David for winning it but the true spirit of the club shone through when I heard about Patricia and Sarah helping each other out with Patricia conquering the distance for the first time at a savagely hard course!!
We are yet to hear the reasons why Coach Erin had to make her way to Physio J
So according to the book face the following took part !!
Edwijn, David, Erin, Shane, Patricia, Sarah, Nicole, Shawn, Des, Nesa and sister in law?
Be proud of what you did folks, onwards to Dublin and other Marathons we go.
A big shout out to all the BMOH gang who took on the series as well and the Tuesday night runners!! There a big part of our club successes now and we can't wait to have them out for a coffee run soon.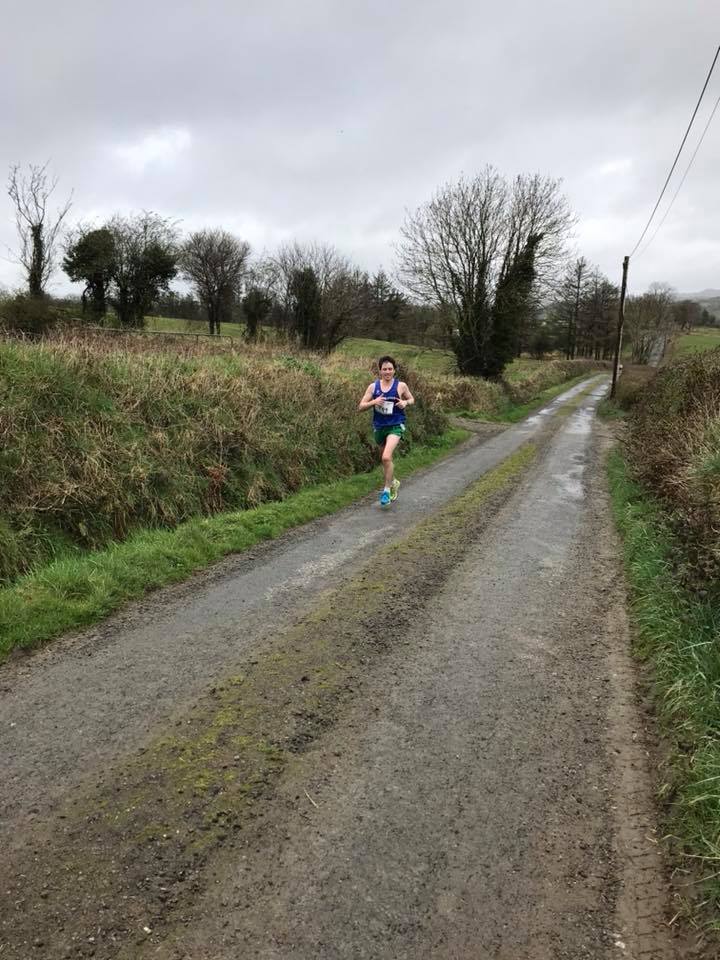 Other running news:
We are delighted to be helping out with organising the school fundraiser for Clonmoney primary school on April 28th
Niall O Grady Aoife Fennell and the parents association of the school are putting in tremendous work in getting things together for the big fun day.
Check out the poster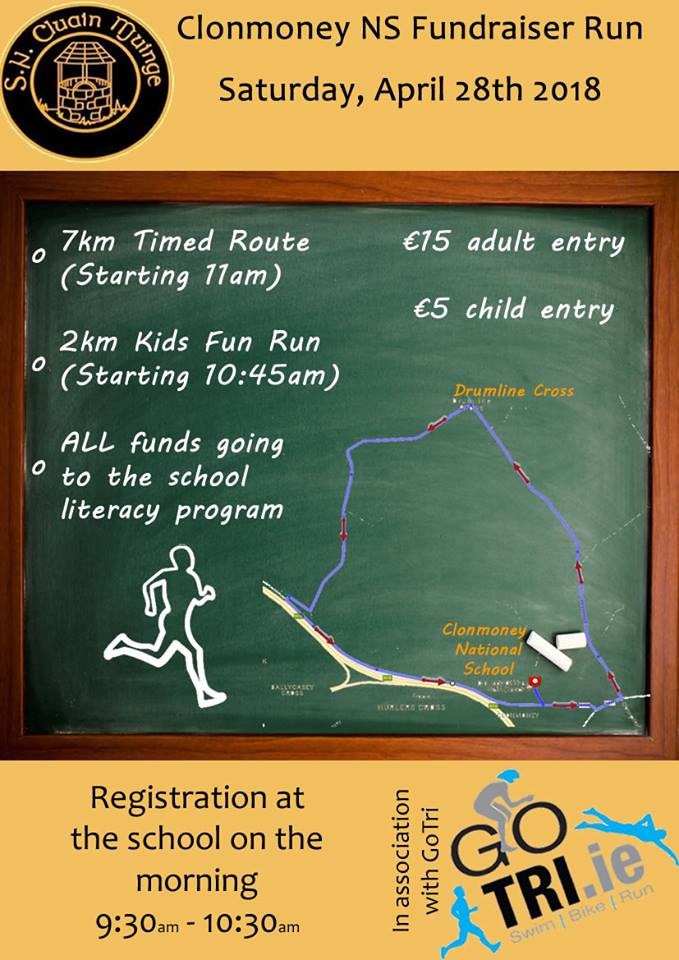 We use the area so much for our training sessions it would be very much appreciated if you can attend, help out or even better take on the course. Entries for kids and adults with a big load of fresh buns for after!!!!!!
GoTri Adventure news
We are back with the new trail running series on Wednesday nights
Check out the poster and if you have any questions at all – Contact Loren, Paul or Kiera via the page of Forum. Get your runners on and get a bit dirty for run.
This is ideal training for the beginner and the serious runner thinking about taking on imra events or training for Gael Force etc
Check out the poster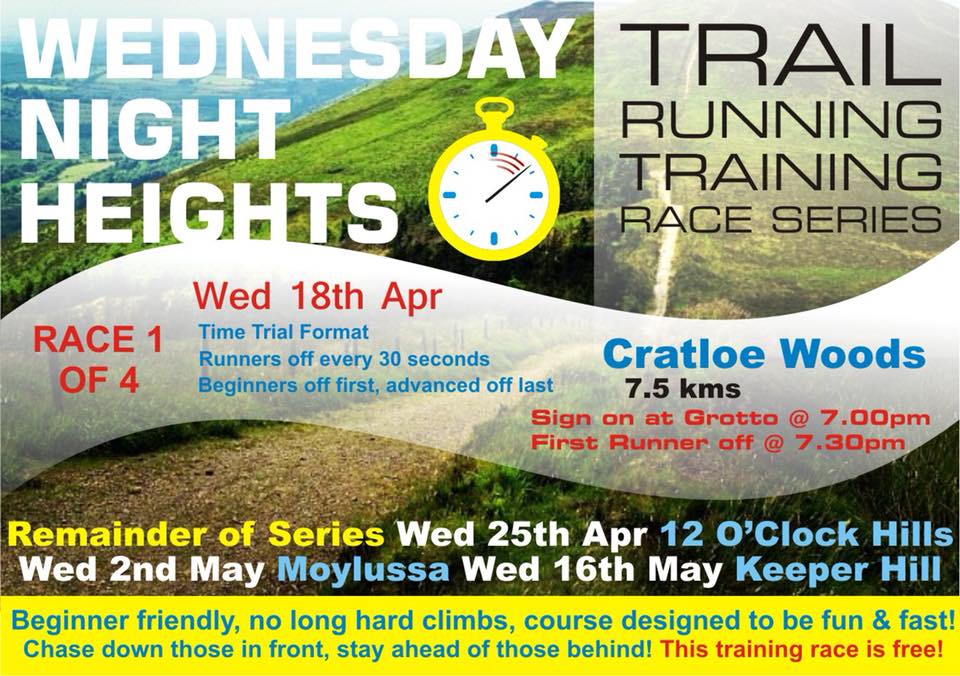 Junior news:
Well done to Darragh today coming 2nd in the U17's Munster post primary schools triathlon. ALL-Irelands here we come, a lot of work to do but that's the one Dara loves to do, work hard.
Dara Picture here with his new Club body warmer jacket – given for his big efforts in training & on behalf of all the club, well done and keep up the hard work
STL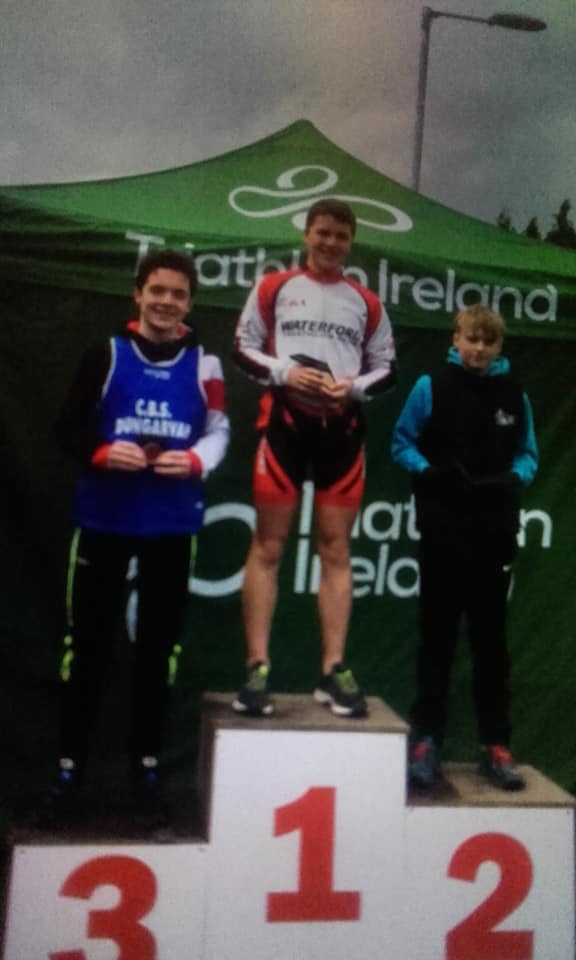 Cycling news for CRNS
CRNS Tuesday Night Training Series is Back‼
Starting next week Tuesday 24th April @7pm from Wells Church.
Due to safety, we have limited numbers to 60 participants, as a result we have set up a pre register via Clubify. To register click the link http://bit.ly/CRNS-RaceNight-Registration
Block 1: 24th April – 5th June €30
Block 2: 12th June – 24th July €30
Licence required:
Cycling Ireland limited competition or full racing ✅
Triathlon Ireland training or full racing ✅
Please ensure you have the appropriate licence to participate.
Check out the poster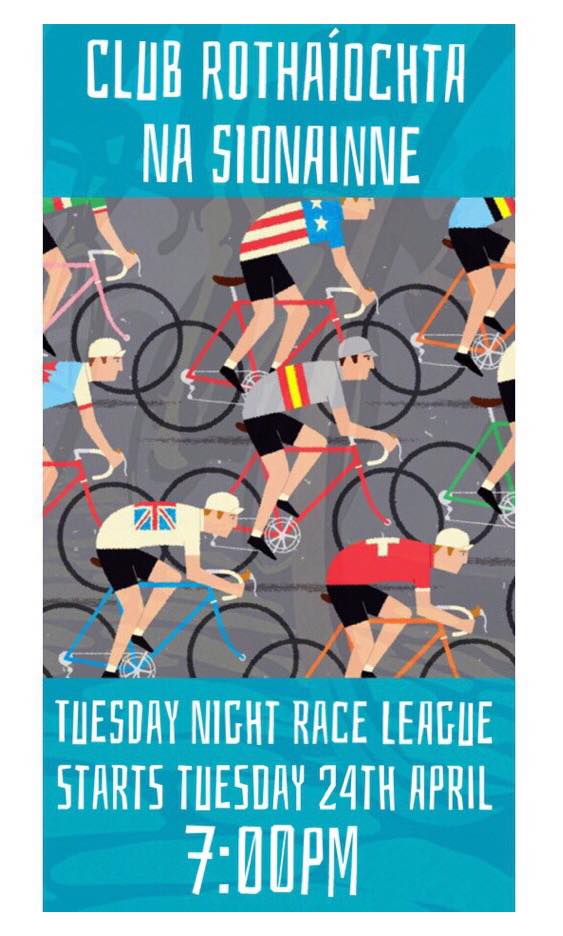 Donegal Sportif
 well done to Tom and the young lad for taking on the hills of Donegal, searching for a certain singer 🙂 no doubt
CRNS racing update Via "club secret pro" Diary
PHOTO & Words by newly appointed A3 captain of literacy (spell check and all those red lines tell me he needs a lesson from Shirley)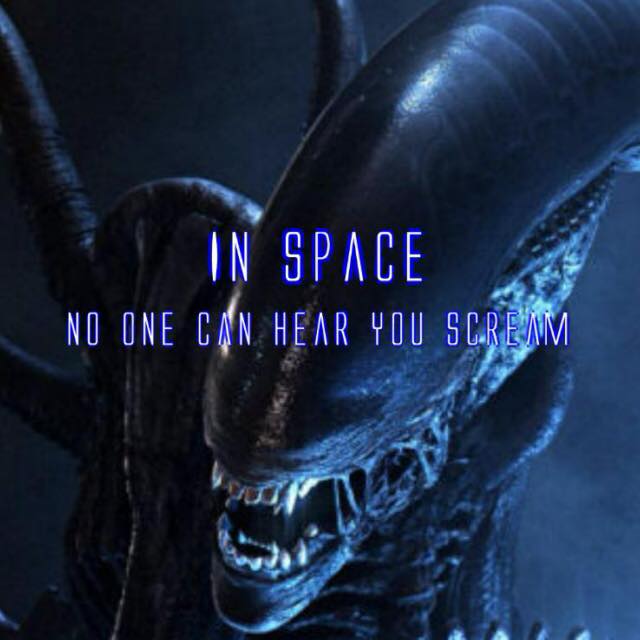 Blarney CC race…
Shitey weather,shitey confidence level but a conscious effort to front up to fears about hilly races in A3 .
Pace from the start was as per usual fairly manic on the hills. And it's pretty much all hills. In the flats between the paces was pretty manageable so I managed. Rory was like a young calf let into a spring field having great craic attacking at will off the front .I joined in a couple of times to be all team matey but couldn't match him!
Was hanging in ok toward front end then the last gowl of a hill in the lap ,I started to slide .then a gap. Then a few familiar faces .then cars passed us .so a group of 10 or so worked our way back in. Just getting back through the cars and trying not to get killed by some prick in a jazzy Jaguar XF that was intent in taking us out!i was starting to notice I was sliding a bit in corners then realised my front tyre was farting out my last breaths of hope. Neutral service is ahead of me!ciao,race.
I turned back and met a guy in a van who kindly lent me a wheel.
It's pudding rain, I'm cold and the a4 race has just passed so I suspend all dignity and pedal the 15 kms or so back to blarney. Here I watch colin sprint in for a fine 7th place to get his points account open. He sprinted on the inside touching the barriers so I thought he was going to open an A+E account .ballsy!
In all truth, I was going to suffer and swing all day so maybe the puncture was fate's gentle guiding hand of compassion,  I don't know.
Rory came in about 15 in a whittled bunch of 20 or so haunted faces. Mighty!
Karl and Fiachra in shortly after, John were unlucky to get caught in a crash after 5 kms.
Manky pissy day.windy and stressful.
Lesson learned ……be stronger ,much stronger .

Nenagh Triathlon Update :
We had 3 brave souls take it on. Mairead Elliott, Niamh Laffan and Nigel laffan, all did the club proud; Mairead was extremely unlucky to puncture out on the bike course while having a lead. Niamh gave her usual gutsy performance, one to watch as the season goes on for the club prizes!! and Nigel, what about Nigel, el Nidge looks nothing like the ruthless gangster from the RTE hit tv series, and lets be frank and honest here Mr reader the only thing RTE has ever produced outside of the Toyshow that has ever warranted the need to pay your TV licence. Anyways Nigel to use his birth name went and knocked a whole 11 mins off his previous course time for the Nenagh triathlon. Chapeau sir! Take a bow #weneedtosortourclubleagueout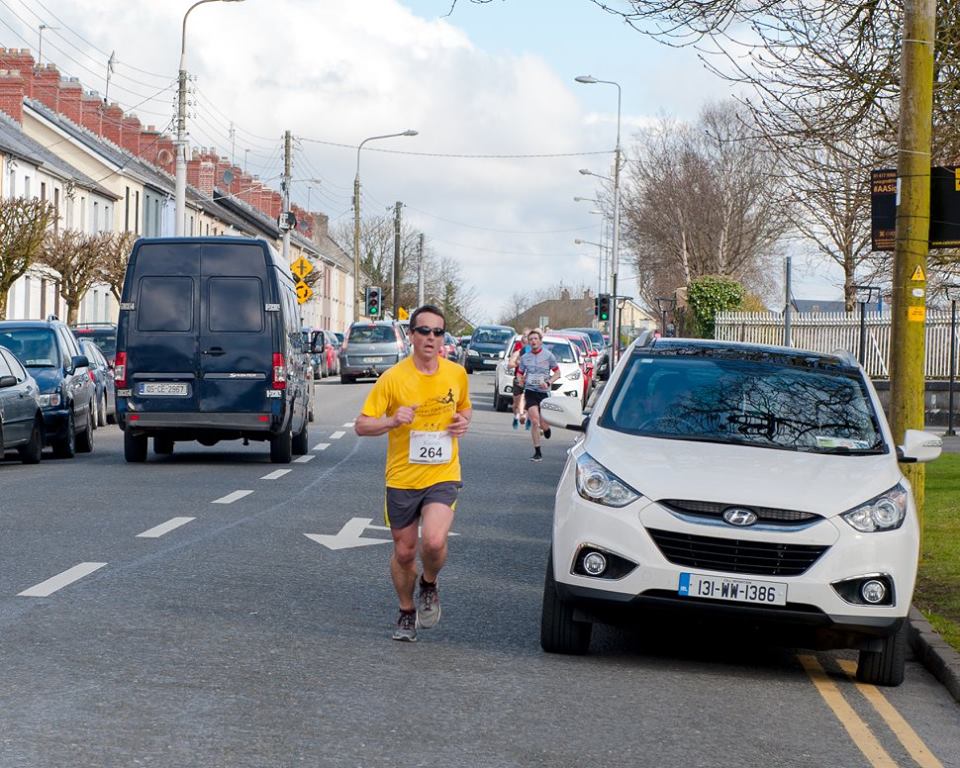 The race report …… of THE RACE
Is it Ireland premier adventure race ? maybe the hardest event in Ireland, the adventurer racer race of truth ? maybe the Kona Kilkee for off road racer ?
Im hoping that Calves Keating as he was so affectionately called will scribble us a race report as to his endeavours, to maybe cleanse his soul of all his learning's so that those who go after him can learn from his great feat and his calves J
An astonishing personal best, knocking 5hours of his previous two times for the event !!!
I will leave it at that, but to Kieran i say thank you for inspiring the club and we can't wait to see what you take on next !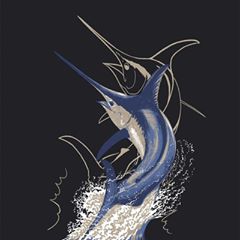 Shannon Master News and views:
Congratulations to the medal winning trio of Ladies representing the club at the National Long Course Masters Champs at the weekend. Aoife Ni Fhionnailpicked up age group Bronze in the 1500M Freestyle and 100M Backstroke events, Eimear Laffan came second in both her 400/800M Freestyle events and Maura O'Loughlin collecting 2nd place in her 100M Backstroke, take a bow
and in club banter ….. can anyone explain this to our avid readers ?