GoTri wishes all of its young athletes the best of luck across all disciplines for the 2011 season: Now time to update this after a great few years of building success we are now in 2013 
Rory Sexton : 
Joey and Nenagh triathlons results 2013
Nenagh NS North Tip sprint : result 2nd place
Joey Hannon NS olympic : 2nd place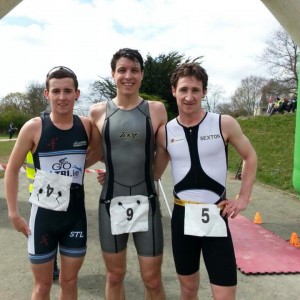 Training has been going great lately. Myself and teammate David Richardson seem to have built a good training partnership and we've both improved in leaps and bounds since last season. It's a great help when your tired to have someone of his caliber pushing you on and not letting you stop early. After a good result in Nenagh Triathlon last weekend I was looking forward to a big test in Joey as it was my first Olympic distance race. On Tuesday evening we did reps on the bike course and I was feeling strong which gave me a lot of confidence going into Sunday. I knew I'd have a decent advantage on the swim on a lot of the field so it was a question of whether I could hold them off until the run. I had a decent enough swim although STL will probably disagree. I biked a solid time to stay in 2nd place overall as Kevin Thornton built up a big lead in front. I then ran a quick 10k to finish second. I'm happy with my race but there's still work to be done as Dave is still ahead 4-3 after beating me in 2 duathlons and 2 running races earlier in the year.
Ennis Tri duathlon 5th place 
A solid race attacking the run with vigor and pacing the bike course to enter t2 with local athlete Paddy Quinn. Rory took off from the transition exit to push the pace out hard on the second run to finish comfortably in fifth. The lack of biking time over the last few weeks has cost the young man from fermoy. Rory aims to take on the Irish Trials in the coming weeks. Fingers crossed he makes his dreams come true as this talented youngster has what it takes.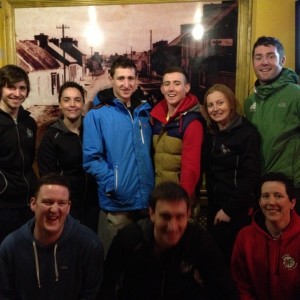 The Brothers Rooney: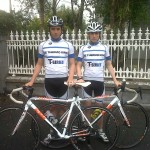 Stephen Rooney
2013 : Season 3 bigger goals and bigger demands swim:bike:run
Stevie Rooney  2013 The Journey to Elite Racing
Nenagh Ns Sprint Tri – North Tip sprint – Result 3rd place
Stephen Led from the swim with the days fastest swim time and out on to a borrowed bike to keep himself in the hunt for the podium. Running himself into tied second pace at 2km to go. The two team mates from GoTri battled it out mano o mano with Stevie taking 3rd place and his first national series podium of 2013.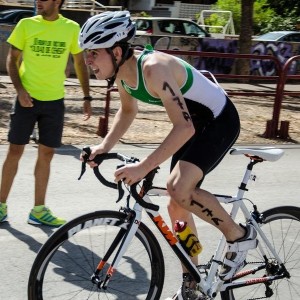 2012 high lights 
This young hound won his home clubs national series race with a super swim and super run of the adventurous terrain that is Boru triathlon.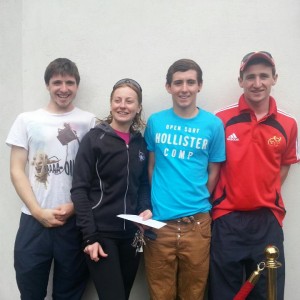 Con Doherty: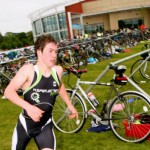 Rory Sexton: