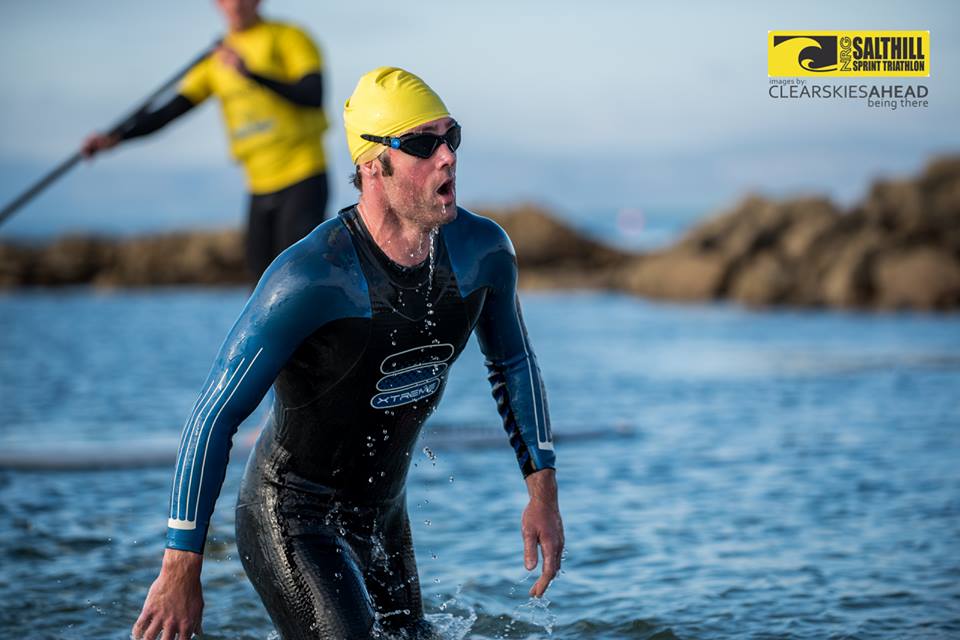 The Sandycove Island Swim
The experience …..
This was an end of season bucket list challenge. If you swim in Ireland and swim openwater this is a "must do event" and I have never done it. I swim mostly between Shannon and limerick pools and various places locally from the sea in Killkee to lough Derg, there is plenty of banter between any of the swimmers I meet about races but when you mention Sandycove Their faces just light up. It was just something I want to tick off and I wanted to meet the myth  Ned Denison.
I still have to tick the "lap" bucket list box, it was a biblical day in Cork for race day. Unfortunately for us all the lap of the Island was cancelled but luckily for us all we got to do the "inner" loop. The weather was horrendous but luckily I had the pleasure of wearing a wet suit, even standing around the shivers of others could be felt. How Jen and the kids put up with hanging around so daddy could have a dip ill never know. ( Divorce was mentioned lol )
The race …
Some fella who shall remain nameless …. ( Greg Scanlon 🙂 warned me I had no chance with all the young speedies before the event, I couldn't disagree with him as generously he was sheltering Finn with his umbrella. Good coaching maybe, maybe he wound me up ? maybe I just got lucky ? (*banter is key – thanks Greg )
I got a great line from the start and just went all in to the first two buoys. I messed up my line for home. My first time down there I feel but I was just hoping Jen would recognize my stroke from the car parked up near the turn points. I got caught just after the last turn buoy for home, we were on different lines for home. Maybe I should have stuck to my line but small panic and I decided to turn for feet and maybe battle in sprint.
I got the feet but lost the battle for first home, I had finally warmed up though 🙂 I always feel a small bit of an impostor in a wet suit among the "real swimmers" in Skins
maybe that is a life journey for down the lane
Happy to take second home and First wetsuit swimmer, ill have to go back and do the "real thing" next year or soon.
a big thank you to Kieran o Conner for bringing the Lions club trophy up to Limerick for me.
link to results http://www.corkmasters.ie/new-page-2?fbclid=IwAR3R-IBN2J38vu_KOMLCQTIN2ocJDSsa1t0wLRabHTeGWeVldlpYC02dfdg
yours in sport
Train Smart : Train Happy
Stephan
Ps: want a swim program ? want ideas for training alone ? how to make the most of your time and want to improve your open water training ? Drop me an email stephanteelinglynch at hotmail dot come
Coach STL & Sandycove Island challenge swim