2015  Time Trial series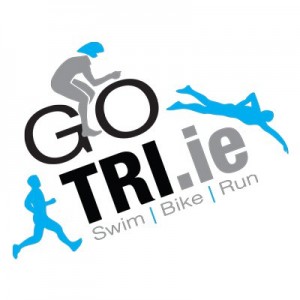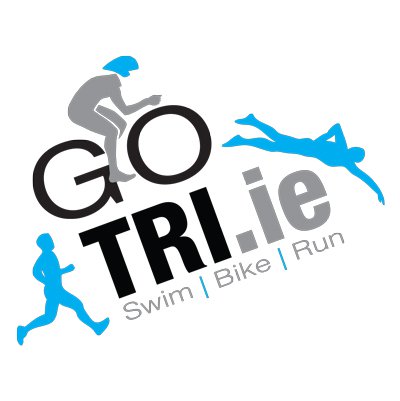 Weeks 1 & 2  of the TT series
After 2 fantastic weeks of the tt league athletes can now see and compare av speeds/personal best times/athlete categories and much much more
A big thank you to Jennifer for putting the time into preparing the sheets for 2015
We look forward to welcoming you all again this Thursday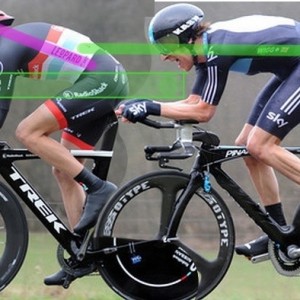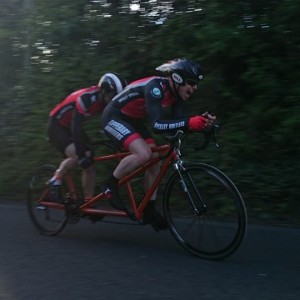 Cost-5E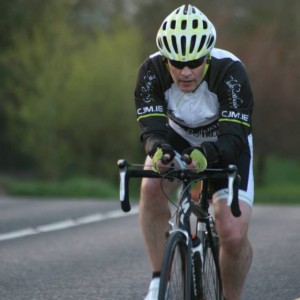 Week 5
The Carbon bikes were back in action tonight but the tri and cycling gods decided to reek havoc on the deep section wheels with wind and rain. Its great to still see 40 riders coming out on a night best suited to hiding beneath the duvet…… but champions are made when the cameras aren't rolling, behind the scenes and when doors closed the only way to open them is to get out and pedal hard
Young Daragh O Niel was our athlete of the night, arriving late due to training he still took to the course in the rain and finished with a smile.
Well done to all who took part and Thank you as always to Trevor for sponsoring the crate of coke
Results attached
Week 4 Eddy Merckx Night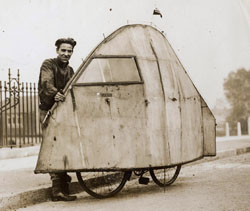 WOW what a turn out of riders for our first of two Eddy Merckx nights or for those that dont remember the "cannibal" retro evening. No aero wheels/bars/skins/helmets just you your and what power you can muster in a true test of truth.
In true Merckx style Dermot Radford once again showed his class by powering away with victory. I wonder how this man will be challenged this year….. do we need to put the feelers out to other club testers to see what can be done ? or do we run a last man standing prologue night ….. the ideas are running in the little hamster wheel
It was great to see new GoTri sponsors Zimmer have a big staff attendance tonight. The sports and social team are heading towards competing in Hell of the West Tri and our series is part of their campaign to get ready. We wish them all the best
We believe young Eavan O Gorman has set the new fastest Junior short course record, taking over from Jake Mc Mahon. Its fantastic to see more and more junior rider coming out to try the course. They are all welcome and their is no charge for them taking part
Once again a big thank you to all our marshals on the night, John,Declan, Martina, Jenifer and STl and to all the riders for embracing the no aero rule. Week 8 will be the next Eddy Merckx night along with week 12 our last night before the hill climb series will be a 2 person tt
TT results 01.05 please click link
Week 3 TT Training League 2014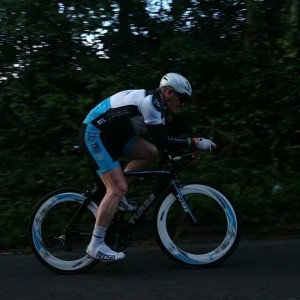 A fantastic turn out of 40 riders greeted the marshals tonight on a predicted quite night due to the Joey Hannon Memorial Tri taking place this weekend, but that didn't stop the fast times pedaling in.
results here : TT results 24.04

A tailwind on the way out with a strong headwind on the return leg, was not ideal for quick times. Well done to all who scored new PB'S tonight. Your training is paying off
Our very first tandem team from Tip Wheeler's led by Pilot Dermot Radford and  boy did the partners deliver a great time cracking the course record and setting a great standard in the Tandem section for future pairs to tackle. We must now add a new cat to our League 🙂 it would be great to see more and more pairs come and take part. Spread the word.
We would like to thank all the marshals again tonight. A great turn out and brilliant to have some new time keepers trained in for future nights.
Can we reiterate that once your ride is done please return to the Wells church car park where our Sponsors Trevor Askin of Amber Costcutter has a lovely create of Cola for you to quiche your thirsts
Thank you for your support
yours in sport
STL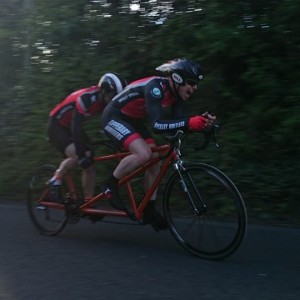 Week 2 TT Training League 2014
athletes were out in force again this week with 45 riders taking the test of truth…. just you, your bike pushing the pedals against the clock.
Ciaran Russel son of CRNS rider Cathal is our youngest competitor pedaling piston of fury as he chases his dad along the course. Always great to see our future stars coming into the sport. Terry O Neil is another father who is beginning to struggle to keep pace with his young guns, Darragh, Luke & Ben are improving week on week.
The ladies course record we believe has come under threat tonight with Sheila Clavin going 25 dead. We will confirm this from records tomorrow….. but for now lets believe
The ladies category is going to be hotly contested this year as already we can see amazing times coming in after only two weeks. Due to the rise in Lady attendance we are launching a female rookie category. We will set the Kph cut off point for progression next week and confirm more details. As always make sure to spread the words of encouragement and pedal a friend to the start line. Its a great way of getting into the sport.
A good number of athletes made the Elite Cut off time of 22:30 tonight. Young David Richardson being a standout performer in the last number of seasons in the senor category has finally gotten his goal this time around and at his first attempt.
As always a huge thank you to the GoTri & CRNS crew who came out to marshal and support the TT tonight
Results pdf click link  TT results 17.04


If you would like to join club rothaiochta cycling club please email Clubrothaiochta@hotmail.com
Week 1 TT Training League 2014 
A fantastic turn out of local and not so local clubs for the training league. As always Thank you to all our marshals on the night, you each receive your 20 marshal points ( the easiest way to earn points :). Fantastic to see our club neighbors Tipp Wheeler's make the trip from Tipp to try and steel all our silver wear again this season. Dermot Radford came very very close to equaling his course record, along with some flying quick times from all newbies on a calm first nights action.
Its always great to see our Junior members from GoTri & CRNS out taking part in the league, which is free for pedaling future of our club. A big thank you to Terry and Cathal for accompanying them.
Trevor Askin of Amber/Cost Cutter once again brought us out some cold cool refreshments.
Can all athletes please make sure that once they complete the course they return to SIGN ON AREA OF WELLS CHURCH. Tonight there was some traffic congestion at the finish and safety is our first priority.
Please also note to take your rubbish home with you.
Results pdf click link TT Results 10.04.14
Special mention to Brenda Cosgrove our club super woman. Keep on pedaling back the years, the sky is the limit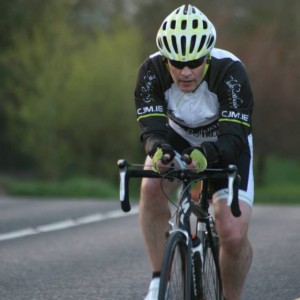 Anyone looking for some great priced nutrition/tyres/clothing etc Contact STL at the GoTri Training centre
We have so much happening for athletes in the GoTri Training center Physical therapy / one to one training / testing / Strength and conditioning classes with Malacki and Conditioning classes with STL / and soon to our list of services our endless swimming pool for one to one lessons/ video analysis / stroke corection/ wetsuits / wetsuit fittings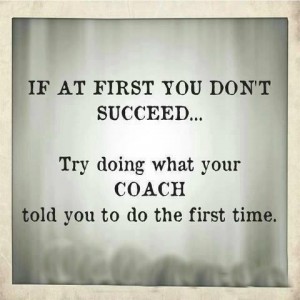 The Club Rothaiochta – GoTri TT series
12 weeks on every Thursday starting from Thursday the 10th of April
Time Trials are oThursday nights with the first rider off at 7pm sharp
No parking on the TT course, Please
Rules 2012 (please note small changes in 2013) link here 
Please look below for further information and maps of the course
Any questions please email info@gotri.ie or txt Stephan on 0879973313
Club – Rothaiochta – na -Sionnaine ( Shannon Cycling club)
WINTER TT (ON 29TH OF December )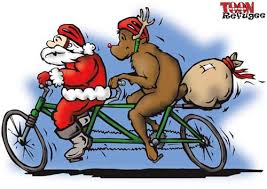 Our Winter TT take place on Sunday the 29th of December. Sign on is from 10am with first rider off at 10:30 
The cost on the day is a donation of your choice – which we will then give to the clare Crusaders clinic –
This is a training event, where we hope the weather will be on our side to test ourselves against the clock and our summer times.
The test takes place on the same course as the training league during the summer.
Liam Kennedy is chief organizer on the day and will be looking for help from members and friends.
Drinks and snacks on the day (weather dependent of course — we may revert tot he local bar for hot liquids)
Any questions : pop onto Facebook page for Club Rothaiochta here  (click on the here )
TTResults_2013_PB  check out some of the summer times here 🙂
Founded in 2009
Past winners 
Stephan Teeling Lynch
Stephen Clancy
Mike Storan
Damien Roach
Time Trials are on thursday nights with first rider off at 7pm sharp
No parking on the TT course, Please
Rules 2012 (please note small changes in 2013) link here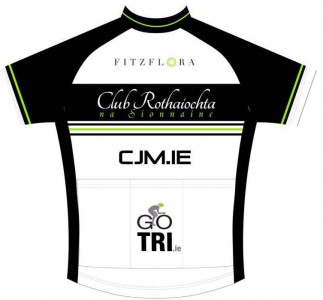 Time series starts back on April the 4th
Parking is available at Wells church, just down past the finish line.
Please note: This year all riders are asked to use numbers, if you have a number this will be allocated to you for the series.
The series is over 12 weeks with your best 8 races and one nights marshaling to count towards the points in your category.
There is a course record prize up for grabs of 100euro to the fastest rider. This will be awarded at the end of the series and can only be awarded once.
Rules of the course record – if 20:49 is broken riders name and time goes on record, if course record is broken by that rider or anyone else, the first rider is no longer eligible for the Cash prize, the new rider or time takes the money. (small club folks we are trying to raise the funds for the Ras in 2014)
any questions to info@gotri.ie
Current course record holder is Colm Turner on 20:49
Fastest times on the course belong to:  Colm turner 20:49, Alan Buckley 20:52, Mike Storan 21:0 9 , Stephan Teeling Lynch 20:56 and 21:03 , Stephan Clancy 21:10
If you are available to Marshal on Night 1 the 4th of April please email info@gotri.ie
Cost per evening is 5e or 40e for the series -This goes towards your cans of drinks and bars and Ras team 2014 🙂
Previous Results: 2012
week 1 here    
here: week 2
week 3: here
week 4: here
week 5: here
week 6: here
week 7: here
week 8: here
week 9: here
week 10:here
week 11: here
week 12: here