Week 4 & 5 on the Road to Kilkee


I'm deleting my emails after the weekend. The irony of the kudos emails from strava rock my boat. The lovelies give you a thumbs up for riding your bike, while strava give you these little cups for a pb on a segment. I wonder are those kudos thumbs out of sympathy as I rarely these days get too many cups. It will come back, the kettle can always be refilled but it does take time to boil cold water.
Week 4 was getting back to putting in some training. Nothing structured but just getting the body active again. I'm getting knocked for six after being sick. A deeper look at things let's me know my aerobic systems just not in place. Ok the kids are walking germ factories but I shouldn't be picking everything up off them. So back to basics - cut back on the hard stuff and back to rebuilding with the hr monitor. Oh yay the bra strap 🙂
It makes sense and remember folks - we are in aerobic endurance sports ..... Just a coaching hint.
What did I actually accomplish 2 swims / 2 bikes / 1 run and by God that run was ugly !
Here's an old run set I used to give to Con back in the day, you can adjust it to suit.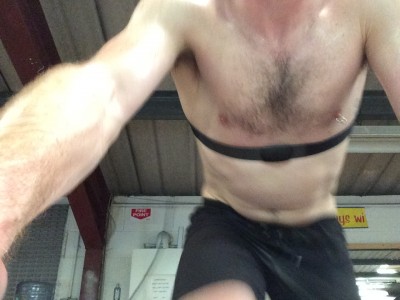 15mins easy jog and strides
Include skipping if possible.
3km at 15kph
1:30 rest
6 X 400m off 90 at 5km off the bike race pace ( not 5km pace )
I've used this ( adjusted for many athletes) quite a lot and can be adjusted to suit turbo brick sessions also.
Week 5
It's about being a little bit more organised. I hope. I've a great memory for training and coaching, people's thoughts and feedback sticks in my mind. My own approaches to race seasons have varied greatly over the last 6 years plain and simply due to life. When your looking for a performance these memories must not lead you. You must focus on the here and now. Focusing on each day and thinking only about the actual race in question.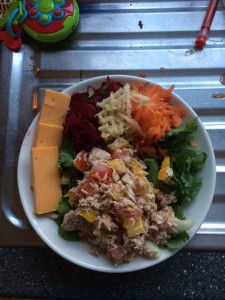 I know I won't be fully ready for kilkee. I haven't done the miles but I still would like to have a performance I'm happy with.
Each day is a challenge but making the most of the hrs is vital.
Now to find my notes on last weeks training 🙂
Sunday
Gym - core/ run / spin
15mins playing with a sledge hammer and a tyre / run = 5 X 2mins at 16kph off 30 / bike 2 X 20mins at 160hr off 2mins
Pm bike 3 X 4mins at 180 ( 30mins )
Sat
60mins bike
Friday
Gym circuits
25mins run 40mins bike
Easy 1000m swim
Thursday
Bike 25km 4km run
Swim 1500m pacing work
Wednesday
Gym circuits bike 60mins
Tuesday
easy day
Monday
Bike 60mins
Swim lake 1500m
The frequency is high but in an aerobically dominated sport you do need to put the time in. With work and family I don't have a lot of hrs I have short bursts and I need to make those count.
Week 6
Kilrush & Bmoh 10km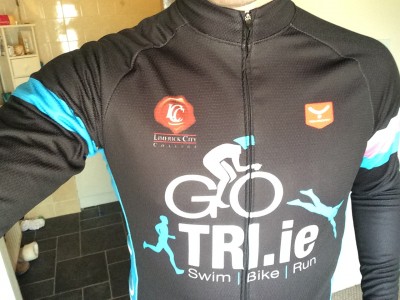 I set the stall out with the goal of 36:30 and to be honest I was running well prior to Majorca but I've been going backwards since !
Hopefully I give both events a good lash. Thanks for reading
Drop me an email at info@gotri.ie if I can help you with your training goals
Onwards and upwards
STL
Week 4 & 5 on the Road to Kilkee