One of my favorite swim sessions be that with the GoTri.ie training group or Shannon Masters swim teams or working with time constrained athletes online ( STLSportscoaching ) or even if I manage to get in the pool myself is this
Short version : 2.5km 1hr swim set for intermediates or long version for national elite level triathletes ( 90 to 120mins )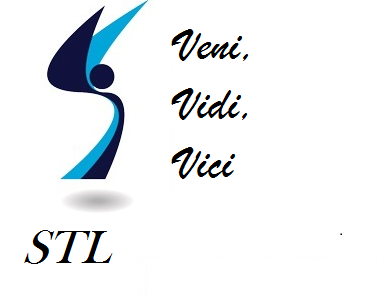 The short version : Endurance & pacing session – depending on your level adjust the recovery periods between the reps.
Warm up: 200m mixed & stretch shoulders 
main set : This can be done a number of different ways to mix it up. But having swam this session on Thursday morning and inspiring this update try it this way to help you and your pacing.
400 fc breathing on 3 ( if you cannot hold breathing on 3 then your going above pace. Comfortable, focus on keeping a good sustained stroke ) off 30 rest
4 x 100m with paddles and buoy ( P&p ) aim here to target your 750m pace using the paddles it should be easier and with added benefit of helping both strength on power on the stroke. ( depending on paddle size/shape/ability level )
Can I hold 1:20 all the way through, breathing level ? stroke rate ? hold my turns ? go off 1:40 ?
300 fc breathing on 3
3 x 100 P&P
200m fc breathing on 3
2 x 100 P&P
100 fc breathing on 3
2 x 50m P&P
cool down
300m to include double arm back crawl, front scull and drills – the goal of the cool is to loosen up the shoulders after all the paddle work.
If looking for the elite version ?
The main session stays the same however we add in 200 fc 200 bc and 6 x 50m building fc efforts off 20 rest, We then add 1000m P&p BEFORE starting the main session. Please note though that for ladies, younger swimmers we would use finger tip paddles or just pull depending on where they are at in their cycle. (PS) We add in a longer cool down also 🙂
You can adjust this session a lot of ways, it keeps the swimmers engaged and on point. I have done it with fins on the 100m intervals at "above speed" looking for smooth consistency and getting the body used to swimming fast and I have done it with the mains being paddles and the shorter intervals being without. This is tuffer but again a good solid session depending on your level.
______________________________________________________________________________
EXCITING TIME AHEAD :
I am delighted to say I am trying my best to put in place a solid training group in Shannon/Ennis/limerick region. Anyone is welcome to come train with us but my focus is on those who want to excel at racing both here at home and abroad in 2019/20. Right now the core sessions are Swim/bike based but we will be added a weekend run session ASAP. From those sessions your program will be guided by me via training peaks. ( I coach all levels online 🙂 )
There is no need to be a part of any particular club to train in this group, I think that is important to state !! We have athletes from Dublin, cork, Clare, limerick etc that race for a variety of clubs.
My project is to help raise the bar and help athletes achieve their competitive goals. A rising tide lifts all boats and if we push each other we can achieve our goals.
If your interested in joining this group txt 0879973313